Hi loves,
September was a spectacular month for me. Realising what I want out of my career, and heading towards the right direction in my life, I felt unstoppable. I felt happy again. I lost my job of over two years in July and was on an instant downward spiral of uncertainty and sadness. I didn't know what I wanted, what I was doing and where I was going. But now, I feel so much more optimistic about my future and I can tell that the positivity is shining within what I'm doing everyday.
To top off a great month, my boyfriend of ten years and father of my only son finally proposed to me, asking me to marry him. Everyday I literally feel like I'm on a cloud because of how happy I am these days. I finally realised that
happiness is a feeling, not a destination
, and I'm okay with that. As Julian Baker in One Tree Hill said to Brooke Davis, "Happiness is not a destination. It is a mood, it is not permanent. It comes and goes and if people thought that way then maybe people would find happiness more often." And I can positively say I have found happiness so much more lately. In big things, in little things, in every aspect of my life.
So without further ado, here are a few things that made me happy throughout September.
I hope you all find inner peace and happiness someday.
*FASHION*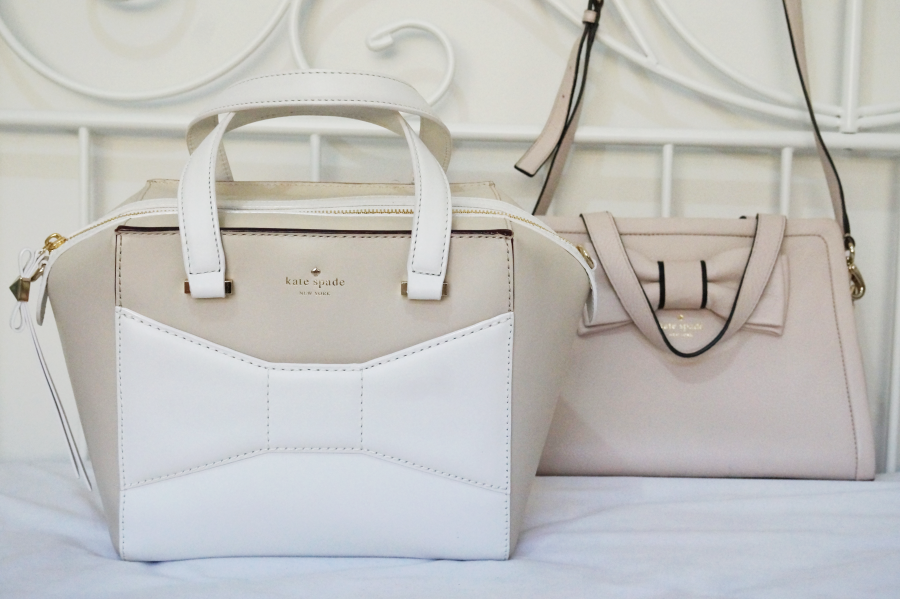 Anyone who knows me, knows how much I love Kate Spade handbags. They're feminine and chic; right up my ally. While my fiancé and I were on our little getaway to Melbourne, we travelled to the South Wharf DFO, and to my surprise, they had a Kate Spade New York store set up there. I instantly felt like I was home. They were holding a special "buy one, get one free" sale which basically puts majority of their products at half price when you buy two, so how could I possibly pass that up?
I wanted a classic structured bag, and an everyday casual bag - and I'm absolutely in love.
I personally prefer beige or black handbags as I believe they go with everything, but I've currently got an excessive amount of black bags, so I was on the hunt for beautiful beige bags, and I'm so glad I found them with a great price.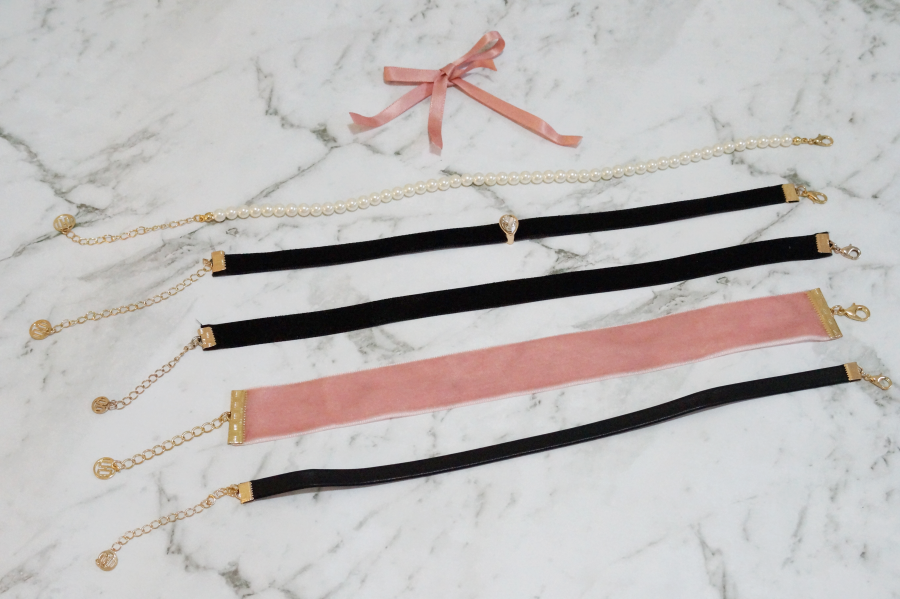 The popular 90's neckpiece was brought back as a trend during the Fall, and it was a bandwagon I was ever so glad to jump on. Growing up I loved watching Sabrina the Teenage Witch, and was always very fond of her styling, but quite especially her play with chokers. I was always a little reluctant on getting some for myself though because I never do well with things that feel too tight on my neck as I constantly feel like something's choking me - I'm a self-prescribed claustrophobic. But I thought I would give it a chance because it was cute and circulating all over social media, so it was hard to avoid. All of these super cute outfits were popping up accessorised with some of the cutest chokers I've seen, so I headed down to my local shops and found some cheapie but adorable chokers from colette by colette hayman, and thus, my growing collection. (My fiancé did however like to let me know that when I wore the pearl choker, I resembled a young Marge Simpson.... It's got to go.)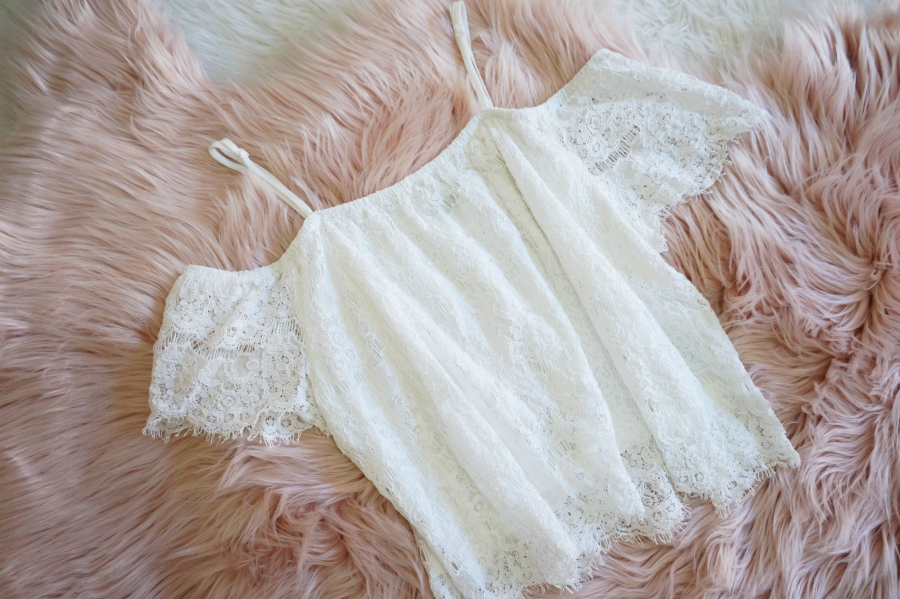 I'm aware of the fact that off-the-shoulder tops are a current trend right now, but I truly hope that they're here to stay, like skinny jeans have. They're cute, fun, flirty and can make any drab outfit look absolutely fab. Dressed up or down, it's the go-to top of the season and can be collected in all kinds of materials, colours and styles.
The current favourite out of my entire collection is this white lace top from Forever New. Paired with a skirt, cute pair of shorts or even jeans, it's so easy to pull off and look effortless.
*BEAUTY*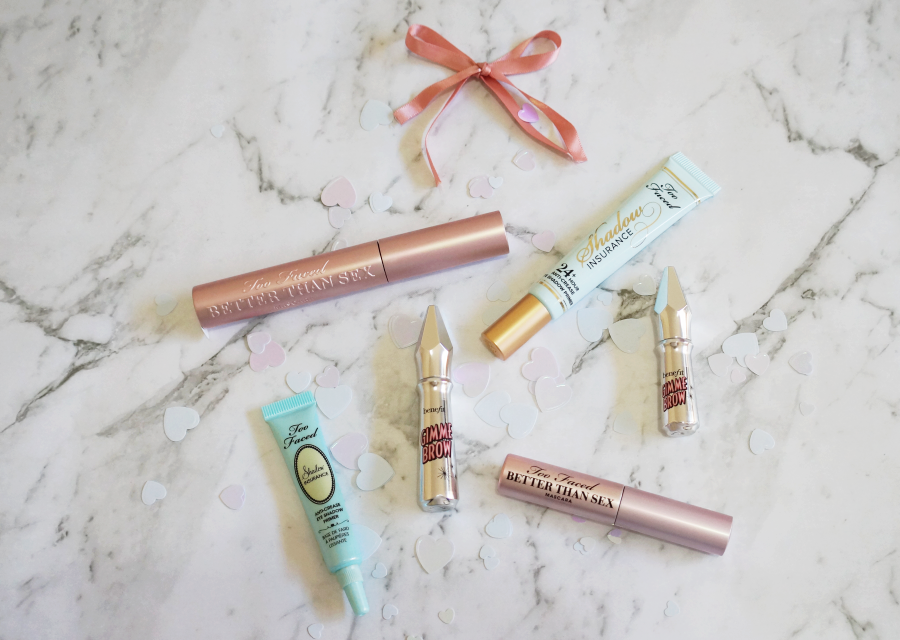 Whenever a miniature size product is released, it's immediately mine. I find that it's the perfect opportunity to test out a new product before buying the full sized product. I got travel sizes of the Too Faced Shadow Insurance primer, Too Faced Better Than Sex mascara and Benefit Cosmetics gimme brow brow gel to see if it was a love or hate relationship; it's totally love. I ended up purchasing the full sized products as I was running out of the travel sized ones. But I have an utter appreciation for these products lately since they're on constant rotation in my beauty routine. If you want a full review on any of these products, don't be shy in letting me know!
*LIFE*
And finally, with ten years in the making, my boyfriend proposed with my dream ring - and of course, I am absolutely in love with it. The location was breathtaking, the food was delicious, the night was amazing, the proposal was romantic, my fiancé was handsome, and my ring is beautiful. I am filled with so much love.
What was your favourite thing about September?
Filled with love,
Danica xo