Hi loves,
This product has been living in my beauty collection for a few weeks now. I really wanted to make sure my review was as accurate as possible, and in order to do that, I had to get a few wears out of it. Now this liquid lipstick has an oddly satisfying look for packaging. Because of its distinct packaging difference, the product itself will draw you in and intent your curiosity. As you can tell, I was four times as curious as anyone.
So if you're interested in knowing how these went, read on!
Packaging
Unlike other liquid lipsticks I've purchased, the bottle for this one is quite different. It's a slim matte glass tube, with a silver twist-top handle. But not only is the packaging different and new compared to other liquid lipsticks I own, the applicator is another surprise. At first, it's quite intimidating as the lipstick applicator is in a sort of triangular shape, but it's still super easy to apply with. I would even go as far to say that it's even easier to apply the product with this applicator. But just because this lipstick has many comparative differences from other liquid lipsticks, the one thing they all have in common is how lightweight and compact they are, so fitting them into your makeup bag is no problem at all.
Shades
According to the Revlon website, this range comes in 8 shades, consisting of mainly nudes, pinks, reds and a one-off purple-burgundy. No crazy colours here!
Formula
Now I must warn you, although the packaging says "matte," this lipstick is anything but. I admit, I was quite disappointed that these didn't dry down matte at all, but the colours are so lovely, I couldn't stay mad for long. Therefore they're a little more on the satin side, as they aren't exactly in a glossy finish. Though I did find out that after application, there was a little stickiness when I pressed my lips together, so it kind of feels like you're wearing a gloss for quite some time, till it dries to a satin finish. To me, this liquid lipstick seems to have a slight candy-scent to it, which I absolutely love.
All things considering the lipsticks are feather-light and comfortably moisturising on the lips. They have a mousse-like consistency, although they apply a little streaky as the pigmentation isn't as it's cracked up to be, so you may need an extra or two more layers for a beautiful finish, but it smoothly applies onto the lips. And beware, it's not transfer-proof as it rubs off after application, so don't go kissing your man too soon after as he will sport a chic lip for the entire day.
Long Lasting Wear
After 20 minutes of wear, I noticed that it still hadn't set to a matte finish. Obviously not as pigmented as the first application, the product does however have a lasting effect that so happens 'stains' on the lips for a while. Personally for me, the wear wasn't as great as expected, or like how I read them to be in past reviews, however that won't stop me from using the products because I do like the colours available and the comfortability of the wear.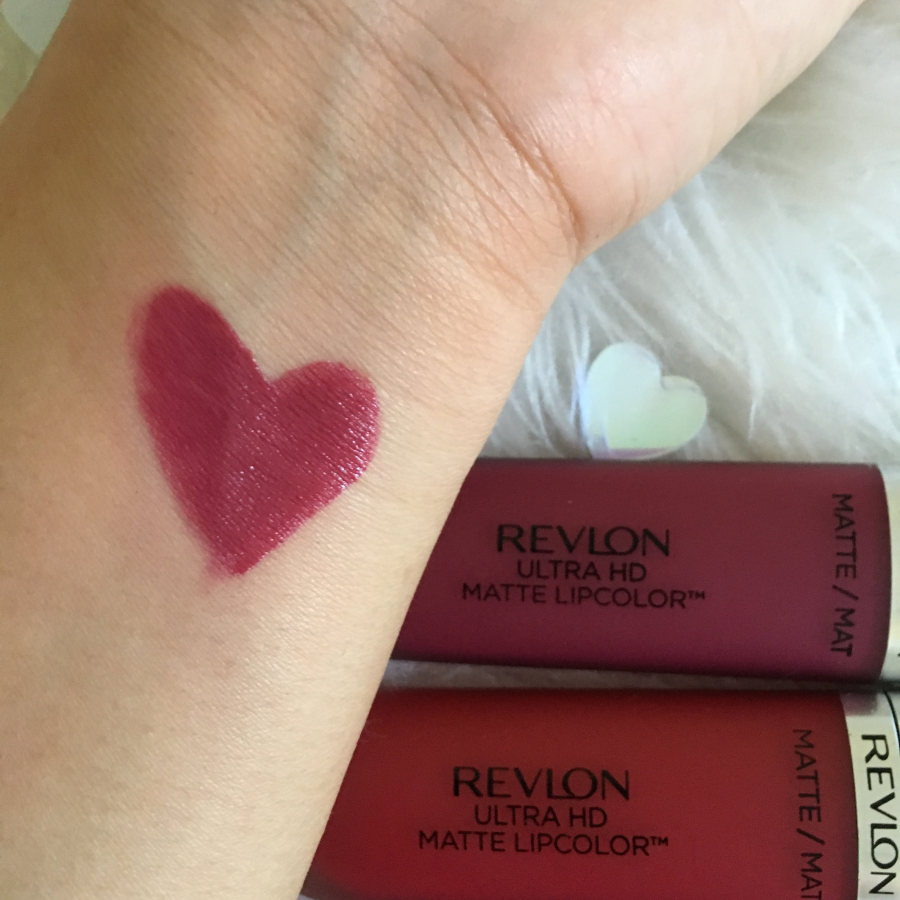 Ultra HD Matte Lip Colour in #610: Addiction
I was immediately drawn to this shade and coincidentally, I don't think I have this in my collection, until now. I would describe this as a purple burgundy, and the perfect Fall shade (even thought it's now Spring.) Because of the darker shade, this lipstick applies more pigmented and evenly than the nude shades.
Ultra HD Matte Lip Colour in #635: Passion
I feel like every girl needs a red, in different formulas. Yep, I'm pretty sure that's just me. But this blue-toned red is a classic, and just like the
Addiction
shade, it applies pigmented and evenly. It's so beautiful when it's on and one of my most comfortable red lipsticks.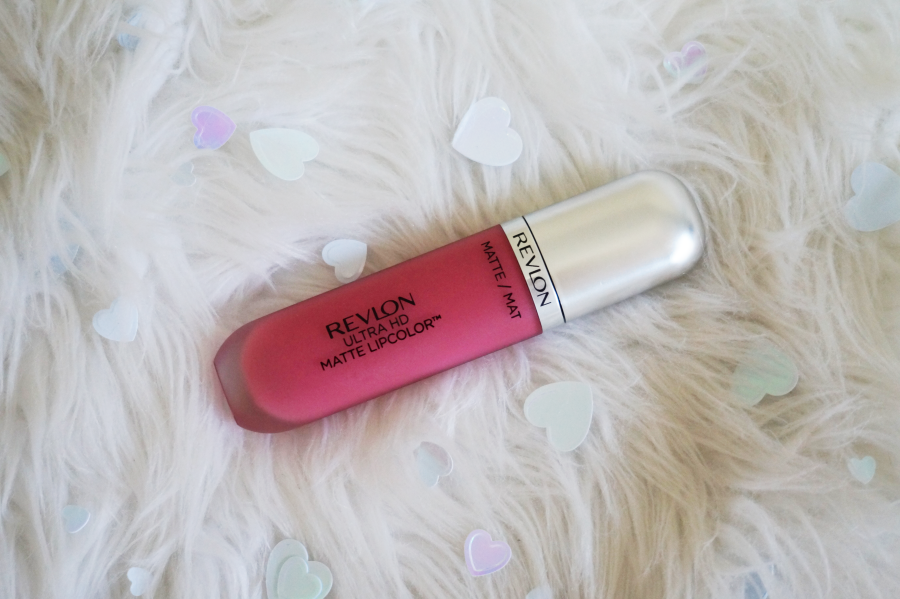 Ultra HD Matte Lip Colour in #600: Devotion
If you've been reading my blog for a while, or just know me personally, then you're well aware of how I'm impartial to the colour pink. I fell for this bubblegum pink shade because it's a beautiful and comfortable everyday pink. Because it is on the lighter side, it's not as pigmented, so a few coats will have to be done in order to complete a successful and even application. Overall though, it's such a playful pink that you can wear till it runs out.
Ultra HD Matte Lip Colour in #630: Seduction
This shade is probably my favourite out of all four that I picked up. Nudes are so versatile, so they go with any beauty look and any outfit you put together. Even though this is my favourite shade of the four, it does apply pretty streaky due to the light tone, so you will need a few coats before proper pigmented application. Other than that, it does end up being a beautiful everyday nude for a sophisticated and classic look.
Revlon is currently having 40% off at Priceline until September 14th, so take this opportunity to head over and pick up a few shades and see how you like them. For 40% off, they become cheap as chips!
Have you picked up any of these? How do you like them?
Filled with love,
Danica xo