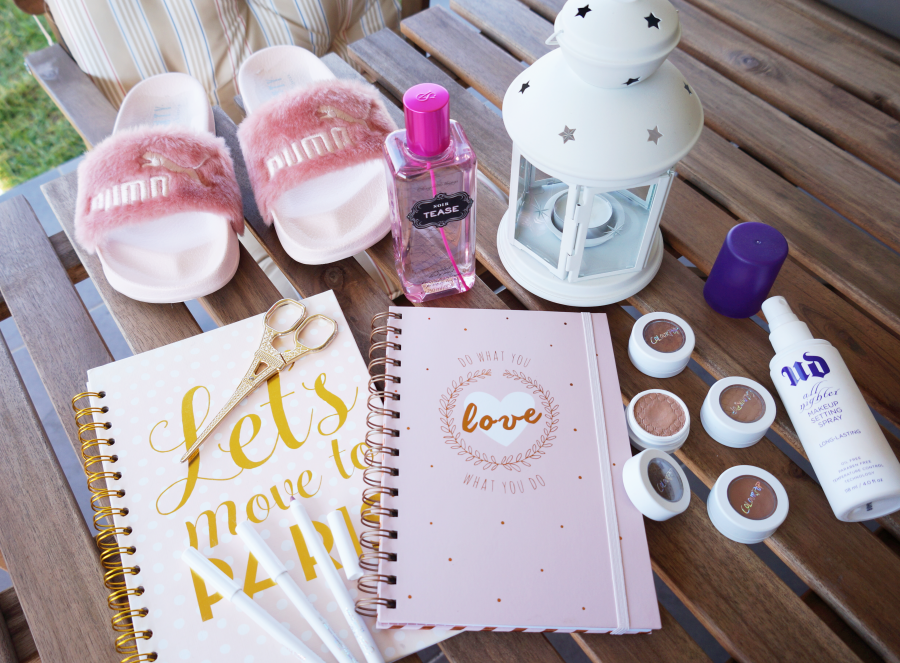 I'm the type of girl to rarely try anything new because she's so content with her all-time favourites. So you can imagine my surprise that I've lasted this long with finding new things to love every month. I've found myself finding the beauty in the smallest things, and I personally think that's the great thing in these types of posts. Not only do we share what we adore throughout the month, but you get a sense on why they've deserved a spot in our list of keepers.
Well, without further ado, let's stop the rambling and get into what I fancied this month..
*BEAUTY*
Super Shock Shadows in clockwise order: Truth, Un (Jenn Im quad), La La, and Cornelious (Kathleen Lights quad)
The four I have pictured are my current top four as they have been on constant rotation.
I'm honestly not surprised at how much I love these. Everything
Colourpop Cosmetics
stocks is pure beauty gold. The super shock shadows are so easy to use, I've begun applying eyeshadow in half the time I would normally take to blend out a powder eyeshadow. Filled with beautiful pigmentation, a simple whirl with your index finger picks up very little product, but with so much vibrant colour when swatched or applied.
I'm sure you've heard rave reviews from your close friends or family members all about the setting spray from
Urban Decay
which has been around for a while now, but I've only just jumped on the bandwagon. To be honest, for the price, I'm so relieved that it's met my high expectations.
As its purpose suggests, it keeps my makeup on all day no matter the weather or the kinds of activities I'm engaging in (I can play arcade basketball and look totally glam at the same time!) It's definitely been my go-to setting product lately, and I have no regrets whatsoever. I would spend another $50 on a bottle when this runs out and guilt won't even cross my mind.
*FASHION*
I always thought purchasing the
Puma x Rihanna
Fenty fur slides was going to be quite a battle because everyone in the country was craving to add them to their cart and successfully purchase a pair, but finding them available on The Iconic that morning was like a sign from the style gods. Now granted I'm too afraid to actually wear them out on the off chance that they'll get totally wrecked, because knowing my clumsy self, I most likely will totally thrash them. Their current runway is the hallway of my house, but hey, I'm looking cute in my pyjamas! I swear, getting my hands on these was pure luck.
*FRAGRANCE*
I've been into the
Victoria's Secret
store countless times and have never spotted this body mist. Either I wasn't looking hard enough, or they were always sold out, but this never caught my eye until I was snooping through my parents' room looking for cotton buds, and spotted this body mist in a pretty pink VS bag. The scent is flirty with a hint of sweetness, and it's been my go-to scent for the last few weeks, so when I do remember to actually spritz myself before I leave the house, this is usually the first bottle I pick up. So, thanks for giving it to me, Mum, even though I know you were saving it for someone else, oops.
*RANDOM*
Since I was a kid, I've had a knack for collecting stationery. We'd walk into Target and I would head straight for the Stationery & Books section because I found something comforting about being surrounded by cute notebooks and pretty pens. I've always loved writing, and before laptops became convenient, the only form of writing keepsake was a simple notebook. These days, there are so many different styles plastered all over empty journals and notebooks. Even though we do have the luxury to maintain every piece of writing into our personal laptops, I still love the feeling of putting pen to paper. This month I had a sheer appreciation for notebooks being by my side as I planned out the dates to come, and the posts to publish.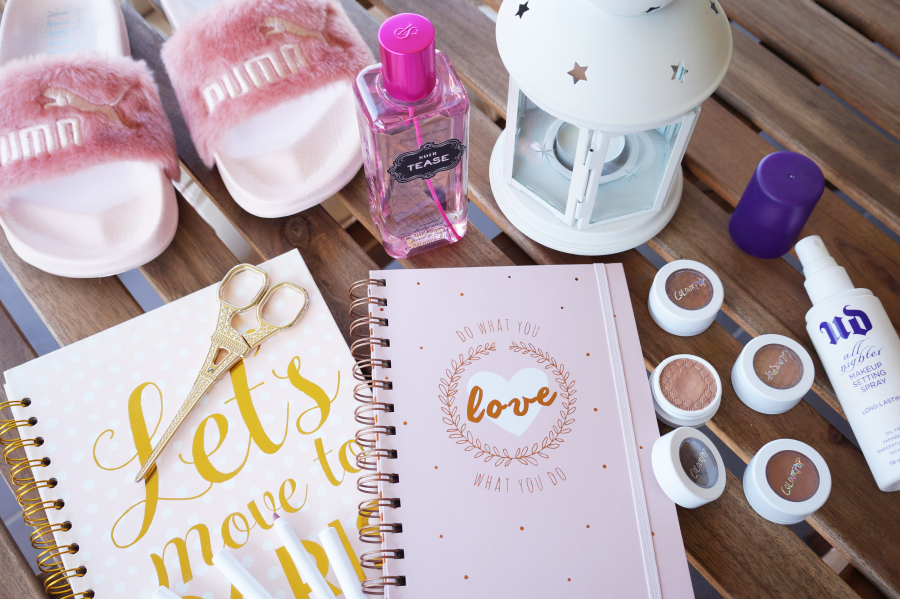 What was your favourite thing about August?
Filled with love,
Danica xo