I've got to be honest, June was the month I kind of got lost into my TV shows. I began and finished
Awkward
, I caught up on
Suits
, and I re-watched
Teen Mom OG
. There was just something about digesting my everything into these fictional characters and their stories. Well, whilst I was getting lost in a world that only exists in online fan-fictions, I still managed the time to curate a list of this month's favourites of various sorts.
Enough small talk, let's get right into it!
*BEAUTY*
The highly anticipated Too Faced Sweet Peach eyeshadow palette had finally arrived down under and considering I love all things Too Faced, adding this to my beauty collection was a no-brainer. The deliciously fruity-peach scent was enough to make me go gaga over it, but the pigmentation and super easy to blend formula was just as much of a factor. I found myself constantly reaching for this palette when I was wanting to experience with a few more eyeshadow looks and found a number of combo looks that I loved and have used over and over! If you happen to come across this palette anywhere, as they are sold out everywhere, I suggest you don't think about it, and just head straight for the registers; ponder on your regrets later, because you will have none.
There was so much hype over Jaclyn Hill's collaboration with Becca Cosmetics which was the Champagne Pop highlighter for such a long time, but I never jumped on the bandwagon considering I was still rather clueless when it came to makeup. But one shopping day at Sephora, and a light swatch of said highlighter changed everything. The pigmentation was crazy amazing, and the shimmer was too much for me not to crave. I'm a girl who's addicted to all that glitters, and Champagne Pop was no exception. It has been my go-to highlighter ever since I got it, and not for one second have I regretted it. Highlight forever on fleek!
By now, you would know just how much I absolutely love Colourpop. This brand is on my list of top favourites because I can't stop bragging about how much I love every single product I've ever received from them (I just placed my fourth order) and I continue to be so surprised with new releases that I end up loving so much, because they can never seem to go wrong! So, this month, the one Colourpop product I've been finding myself constantly reaching for during my everyday makeup routine are the ever-so-pretty blushes. The colour stains my cheeks perfectly, and last incredibly long; to the point where I'm so easily impressed. I'm obsessed with these, and find myself rotating between these three shades. Someone hold me back from ordering any more because unfortunately, I only have two cheeks on my face.
*SKINCARE*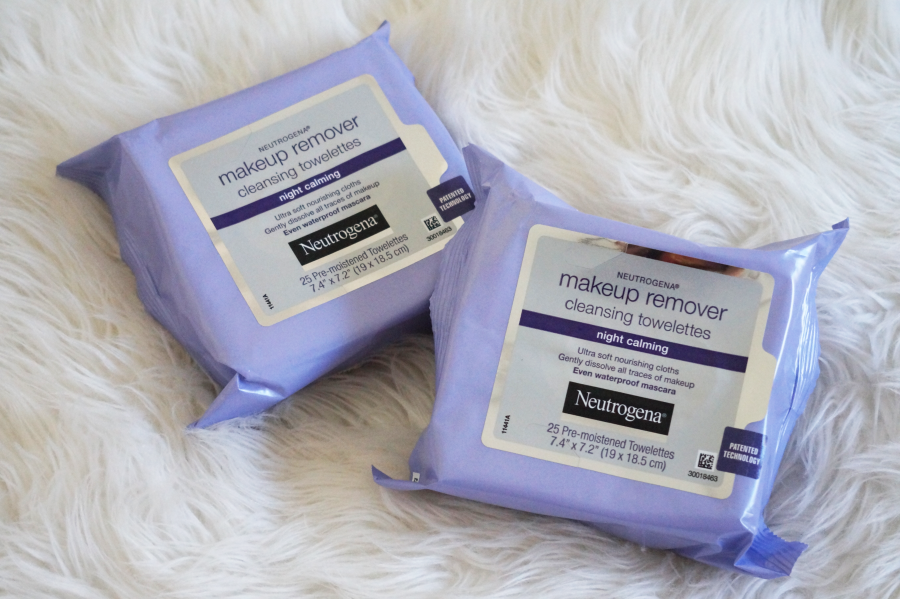 Shout out to one of my good friends for recommending these makeup remover wipes to me, because it's been my go-to ever since! I've tried so many different brands and makeup remover wipes, I've honestly lost count, but ever since my favourite wipes were removed from the shelves (it was the $2 ones from Coles), these have been my holy grail, as they remove all of my makeup in one swipe - no harsh rubbing needed! A lazy girl's guide to removing makeup will be up shortly, (I'll let you know whether I'm kidding or serious.)
*JEWELLRY*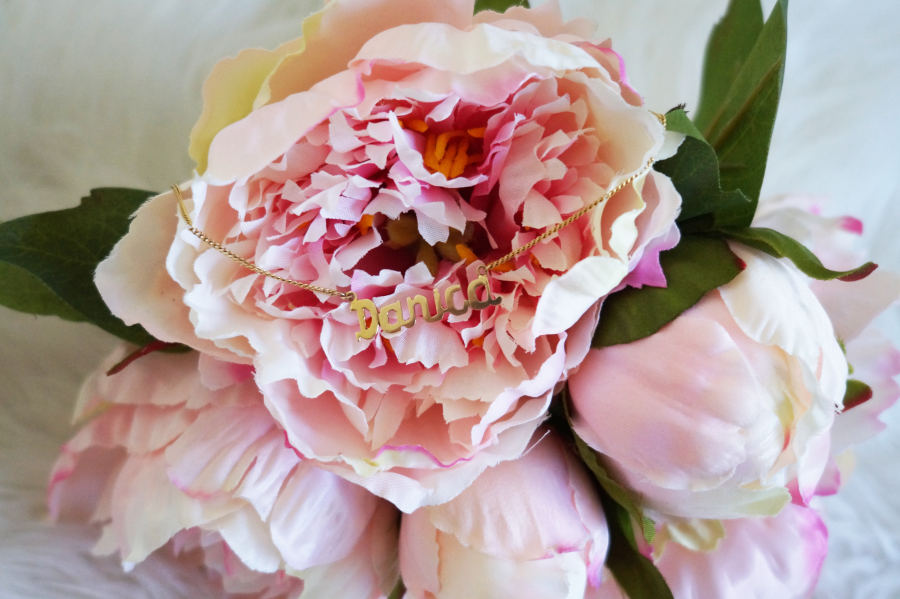 When you grow up with a name like mine, you never find it on keychains, or drink bottles, or even those darn Coca Cola bottles that encouraged you to share it with people whose name you happened to receive on the bottle; long story short, no one shared with me. But forget those, because whilst cleaning out my jewellry box, I stumbled upon my name necklace from when I was a baby. It's been one of my favourites pieces of jewellry all month, and I'm not even paranoid about total strangers at work suddenly knowing my name (I work in retail, so I come by a lot of said strangers.)
*RANDOM*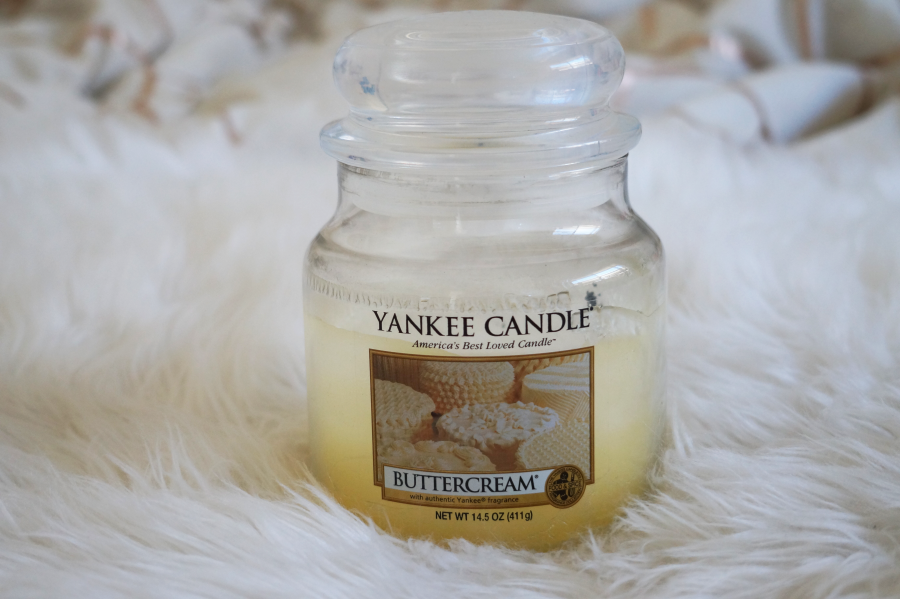 There's something super comforting about candles with sweet scents. I love vanilla candles the most, but this buttercream scent from Yankee Candle has been my absolute favourite and from what you can see in the image above, I'm almost all the way through my candle which I literally just bought about a month ago. I'm hoping they have a whole bunch of these still at my local Spotlight store, because when I purchased this one it was the last one; someone remind me to stock up on this because I absolutely LOVE this scent, and want it embedded into my smell forever.
How have I only just found this gloriously sarcastic TV show full of awkward moments and high school fiascos? Yep, I purchased all seasons of MTV's Awkward from the iTunes store and have had it on repeat ever since. JATTY 4EVER

♡

Seriously though, I'm surprised at how obsessed I am with this show. I haven't been this attached to a fictional character since those One Tree Hill/Naley days, (always & forever!) I'm praying they're approved for one more season just to properly end the show because unlike some people, no, that last episode was not enough closure for me. I NEED MORE JENNA AND MATTY HAPPY MOMENTS PLEASEEEEE!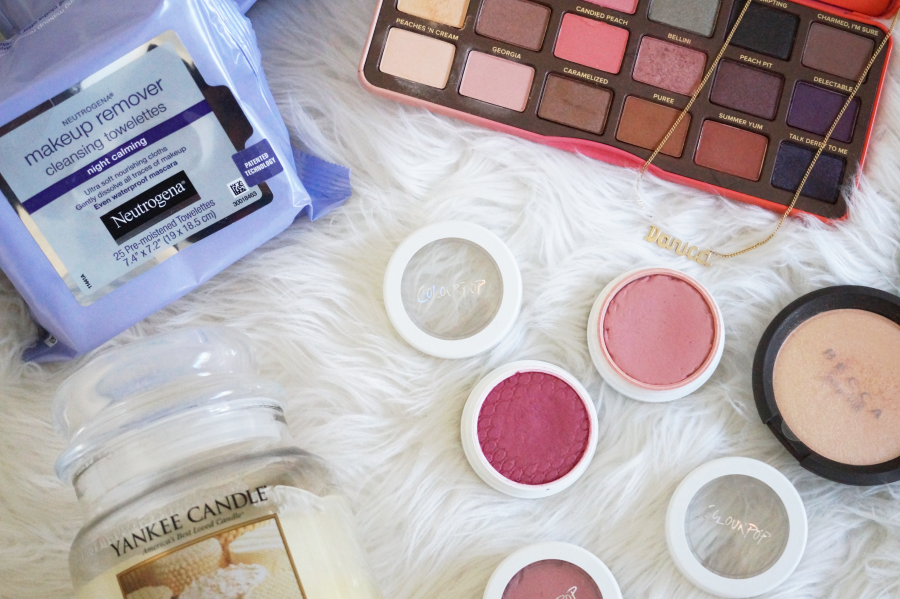 What was your favourite thing about June?
Filled with love,
Danica xo