Hi loves,
During an errand run, before I could quickly zoom past Gloss like I normally do, I actually stopped, took a little peek in, and spotted these new girls. My heart has a soft spot for pink and lipsticks. Now whilst these look good and are respectively inexpensive, I hadn't heard anyone talking about these, so I thought I would start the conversation.
Packaging
If you refer back to the previous photo above, you'll see that these liquid lipsticks are packaged in a plastic square-shaped bottle. It's lightweight and compact to fit into your purse. The lid of the lipstick is a matte black and a twist-top. The transparency is great as you can see exactly what the colours of the lipsticks are without the need of opening the bottle. But once you do open the bottle, you will find that the applicator is longer than your average liquid lipstick applicator, but the lengthy doe foot applicator makes it easy to manouver around your lip corners and properly shape out your lips. The names of each shade is applied on the bottom of the tube in a super tiny font, but still readable if you squint really hard.
Shades
Naturally, there are more than the 4 shades I snapped up in this collection. From what I can see on the website, there's at least 15 shades in this collection from BYS. They range from your burgundy reds to your everyday nude, there's a shade for every skin tone and every colour preference. I picked up (from top to bottom in the photo) Burnt Caramel, Creme Bruleè, Blush Delight and Mystical Rose.
Formula
At first swatch, it looked great. I was honestly impressed. It applies super opaque, and the texture is definitely a creamy liquid. The pink and mauve-purple applied quite streaky, so just look out for that, but the nude and brown went on really nicely. Setting time for it to turn matte can take a few seconds, so give it some extra seconds when doing so. I found that the formula doesn't bleed or feather at all, which I'm really happy about. They don't have a particular scent, but if you swatch it on your arm then take a massive sniff, it smells a lot like crayons, which isn't so fun. Now for the part you're all dying to know, is it drying? Personally, I always apply lip balm before applying any sort of lip product, so that could be a huge factor in this, but I found that these were quite drying and upsettingly flakey.
Long Lasting Wear
After it set, it wasn't budging, and even after using the makeup remover wipe the store produced, it was obvious this liquid lipstick was there to stay. But we all know that swatches on your arm are completely different once applied onto the lips and actually on for proper all day wear. So for an entire day, I was wearing #11 Creme Bruleè and found a couple of things during the wear. After about 3 hours of wear and constant sips of water, I noticed it began flaking off, which was quite unpleasant. Then as the day went on, with no re-application necessary yet, it started to create the gross ring starting from in the inner part of my lips. It looked like a terrible job of applying lip liner - not so pretty.
Overall Opinion
Unfortunately, I have to say that the only great thing about these may be the price. I loved the colours, and really liked how they turned out when I first swatched them on my arm during the purchasing process, but they just didn't live up to what I expected from them. It'll probably help to apply a lip liner of a similar shade underneath, and then apply these for a better experience, but if you want to wear them alone, they're quite high maintenance as there's constant applications, flakiness and drying factors to consider.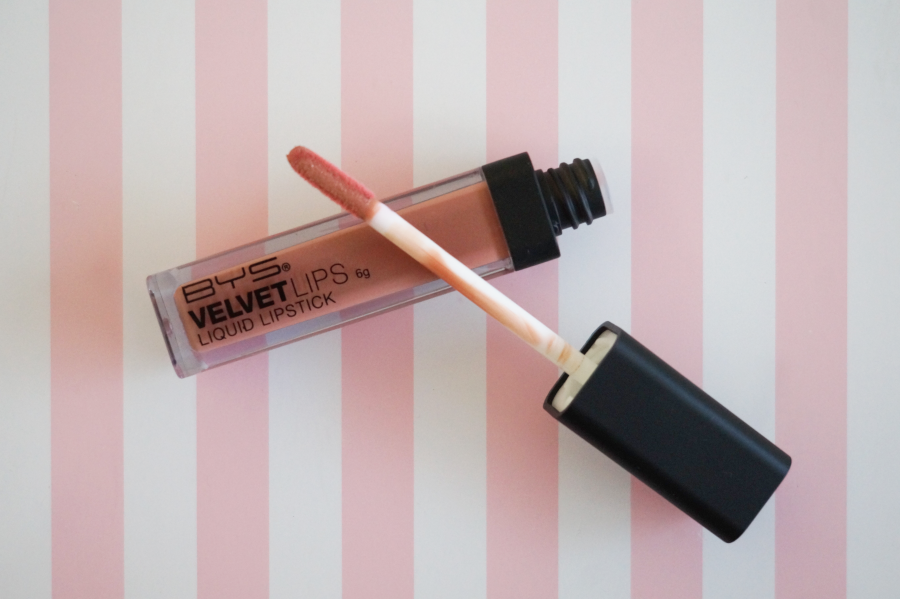 Velvet Lip in #10 Burnt Caramel
A beautiful nude. It's hard to fault this shade considering it's just so flattering on any skin tone. It's perfect for a smokey eye look or a natural bronze look - it's ultimately versatile and effortless, as you can just grab it and go!
Velvet Lip in #11 Creme Bruleè
A deeper nude than Burnt Caramel, but not overwhelmingly brown either. It's that perfect in-between shade that can enhance any look you're going for, whether it's for work during the day or drinks for a night out. It also applies so beautifully and very pigmented.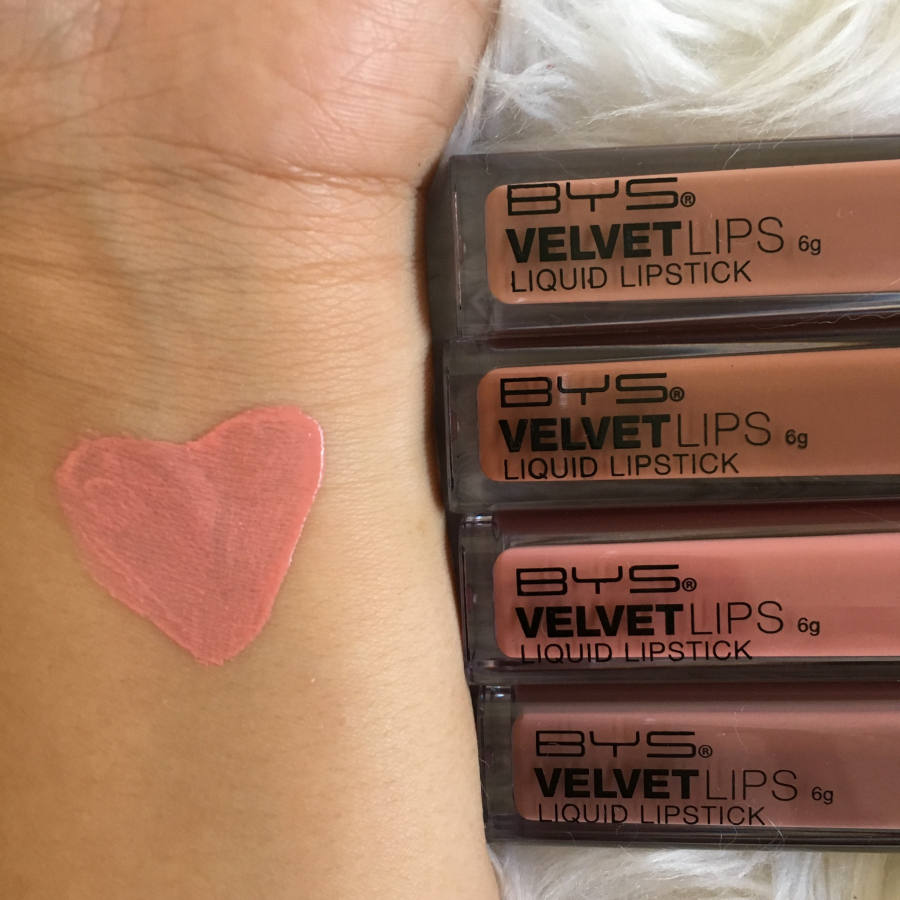 Velvet Lip in #09 Blush Delight
This shade is a pale pink with a lot more of a white undertone to it. I actually think I picked this one up on accident - I swatched the entire collection on my hand before purchasing and got confused between two shades when actually picking up the shades I liked. Oops!
However, Blush Delight is a really nice pink for those girls with more of a pale or fair skin tone. This shade's one of the colours that's actually quite streaky during application, so maybe keep that in mind when making your purchase. I'll definitely be giving this away to a cousin overseas because this will look absolutely beautiful on her!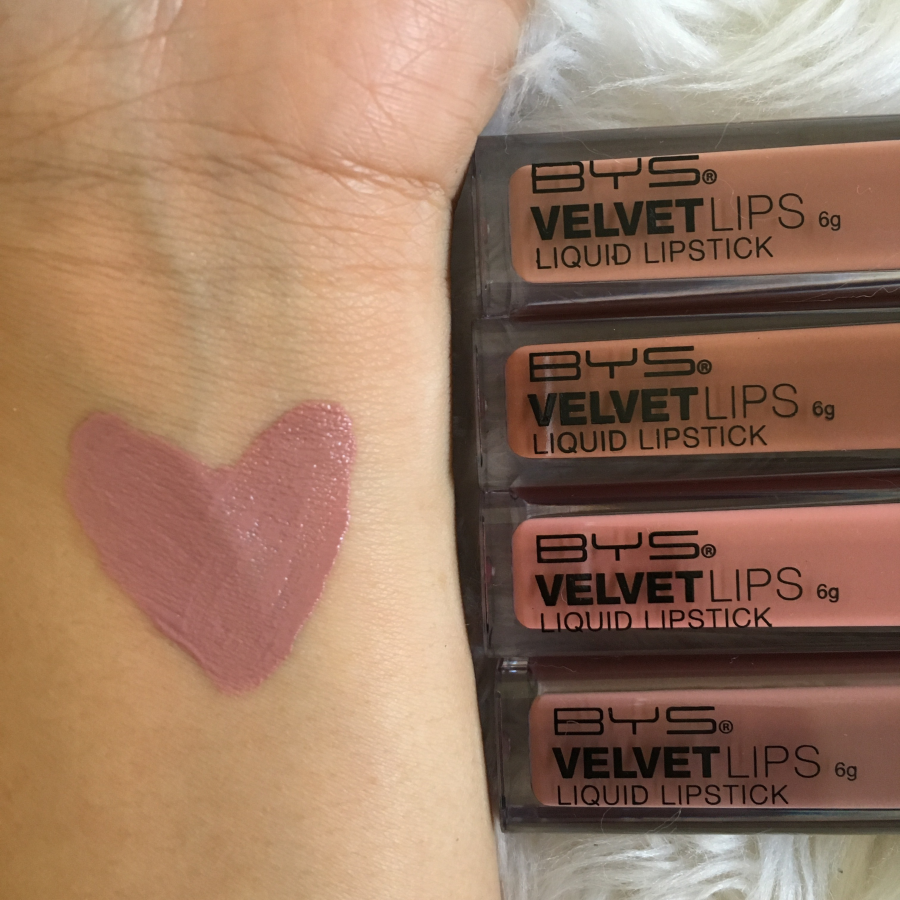 Velvet Lip in #08 Mystical Rose
This shade of mauve/purple had me the minute I saw it set on my hand after the swatch. It's so lovely and cute, I had to have it. It is however a little streaky during the application process, so it needs a little more work than other liquid lipsticks I own.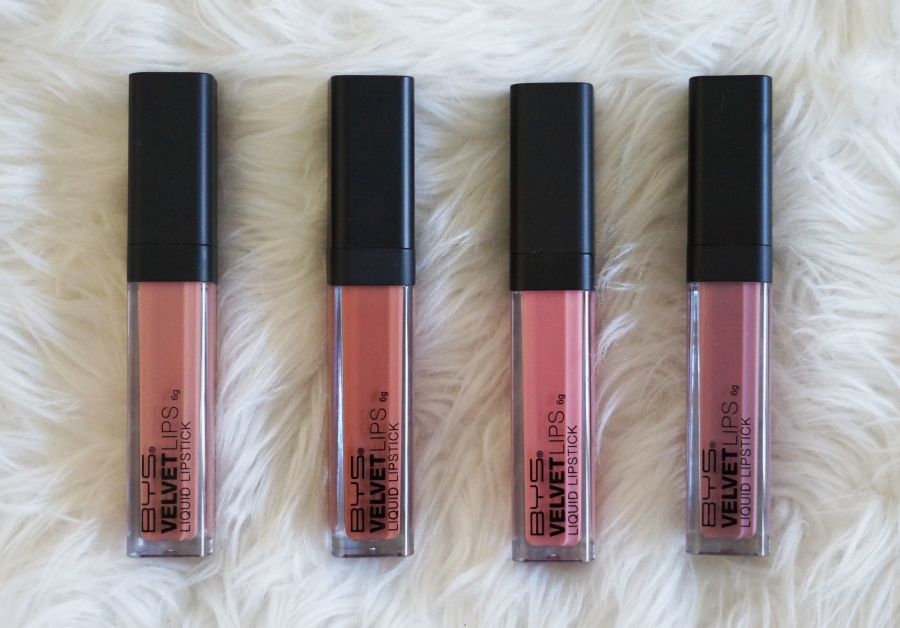 Will you be making a purchase on one of these new liquid lipsticks?
Filled with love,
Danica xo