Hi loves,
I'm not 100% certain on the rules, but I saw a bunch of photos of these brushes making their rounds all over a Makeup Group on Facebook. I noticed that it was the
Real Techniques
Bold Metals Collection set, and I became envious. How dare they flaunt their luckiness and wealth in affording these disgustingly overpriced makeup brushes! Only, I was close to finding out that these girls had only good intentions to share a special secret: these were the realistic as sh*t dupes!!!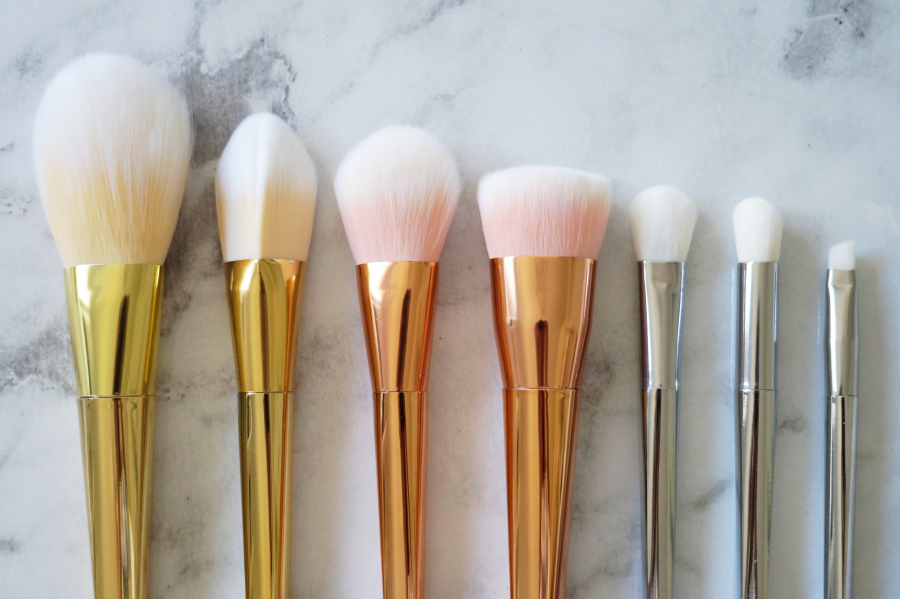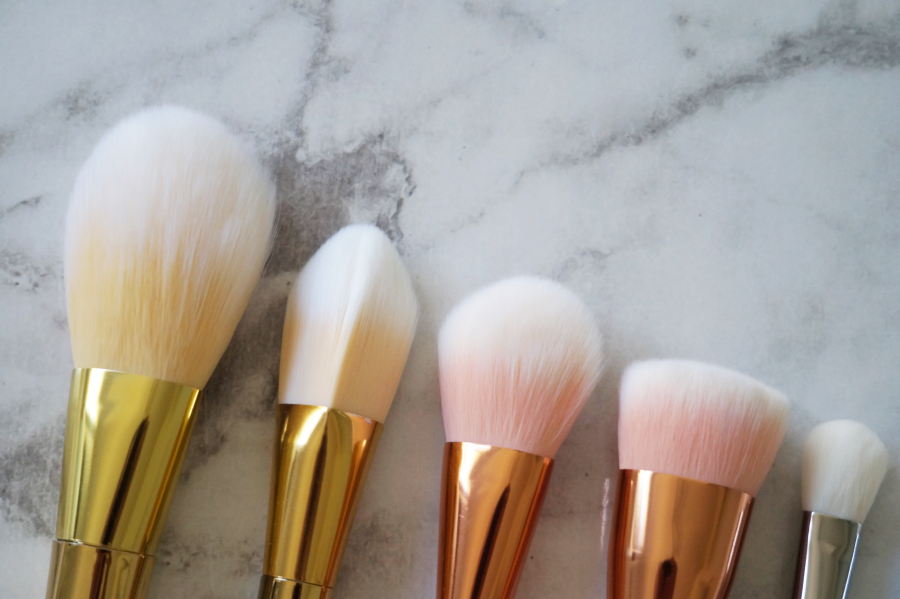 I personally haven't owned any of the authentic Bold Metals brushes, but from what I've heard, the dupes are much lighter in weight than the originals, which makes actually applying your everyday face that much simpler.
The bristles are super soft, and let's not forget, these brushes so lovely to look at.
Some girls have said they've received these dupes with the 'RT' embossed on them, just like the originals, but mine, unfortunately, do not have them embossed; but that's totally okay. I'm here for the brushes, not the brand, because apparently, the brand was too overpriced for this Australian blogger.
Don't get me wrong, I have some authentic
Real Techniques
brushes, and I am obsessed with them. They're one of the few brushes I first started learning makeup with, and till this day, they've lasted amazingly. But the only thing that throws me off about them is the overpricing because of our geographic location. It sucks. Although, I've gotten majority of my original brushes off of
iherb.com
, for unbelievably cheap prices. So if you're looking for some, but don't want to spend over $40 for a single brush at Priceline, iHerb is the place you're looking for, my friend.
You can get these great dupes from this link right
here
. I know, the price is mind-blowing!
Which brush from the collection would you particularly be more excited about?
Filled with love,
Danica xo