Hi loves,
Purchased during the 20% off flash sale, taking four weeks to arrive on my door step, I finally have these beautiful colours in my super excited hands, and so today, I'm coming to you with a
Colourpop
haul.
Enough babbling, let's finally get on to the haul;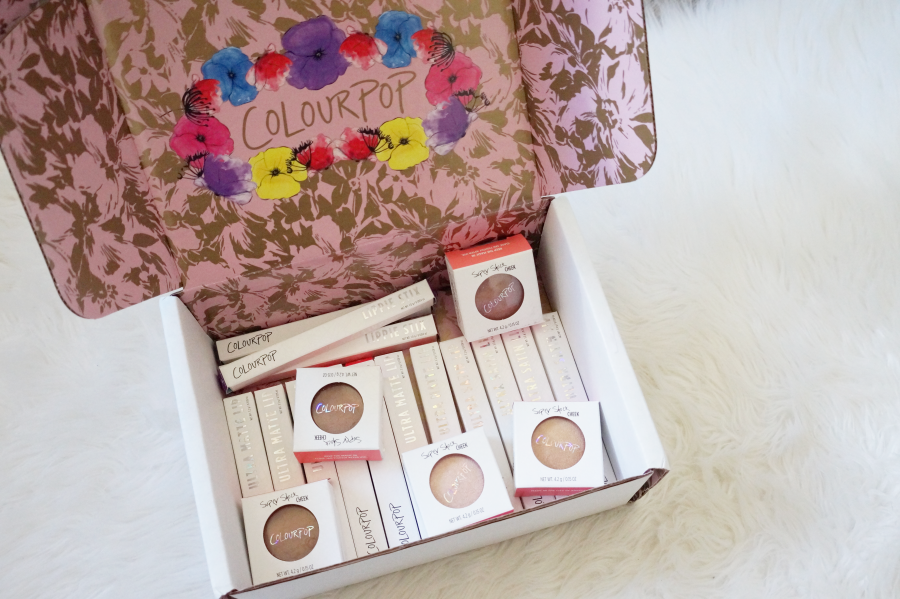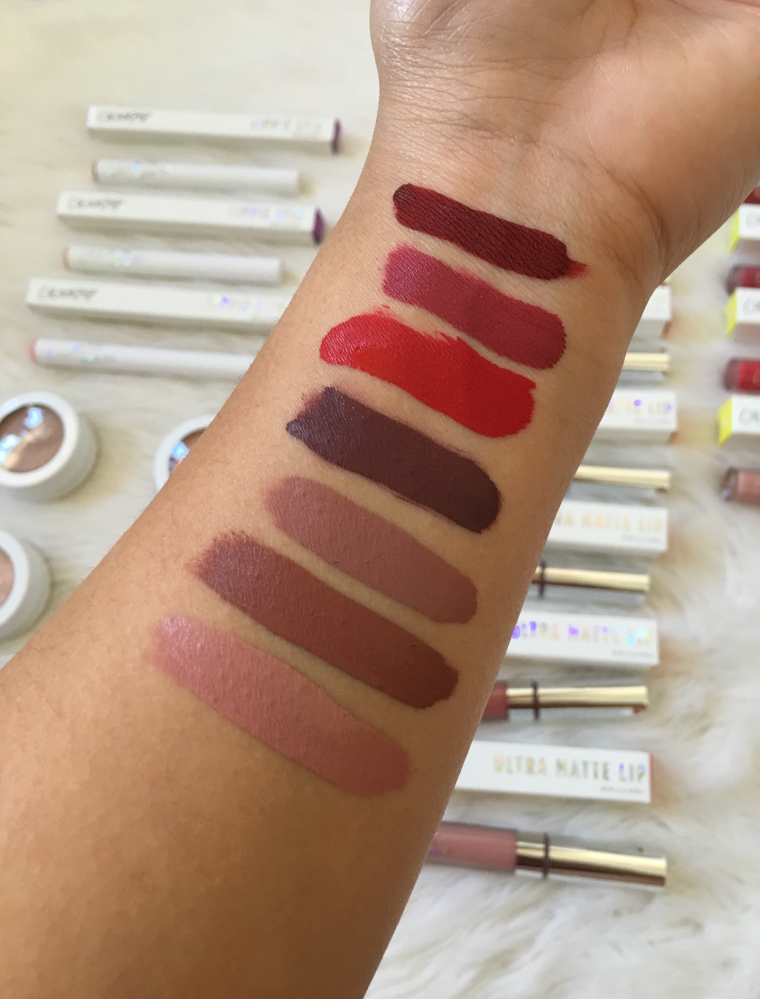 The Ultra Matte Liquid Lipsticks
Top to bottom: Avenue, Scrooge, Creeper, Teeny Tiny, Trap, Beeper and Midi
Avenue: A deep burgundy with a slightly noticeable undertone of red. Colourpop describes this shade as a deep yellow red, but on my skin tone, it looks a lot more like a burgundy red. So gorgeous for Autumn/Winter time.
Scrooge: The first thing I want to say about this shade is that it bleeds and feathers quite a lot - certainly not fun to wear, but good heavens, it's just such a nice rosy red-pink colour, I'll still go through the struggle to wear it when I want to.
Creeper: A classic red with blue undertones. This is the kind of red that suits every type of skin tone in existence. Such a gorgeous red for your glam nights out!
Teeny Tiny: Colourpop describes this shade as a deep greyed out plum. I'm not too certain it's a 'greyed out plum' but I'm finding that it's a deep purple-brown. It's not usually a colour I tend to reach consistently for, but it's a nice shade to force me to play up with my makeup looks.
Trap: My absolute favourite shade right now, hands down! Colourpop describes this shade as a dusty greyed out beige, but for me, it's looking more like a pink toned beige. It's so lovely, and is a MLBB (my lips but better) kind of shade. Severely obsessed with this one!
Beeper: Considered a dupe for Kylie's lip kit in Dolce K, to me, Beeper is a lot deeper in the brown tone. Colourpop describes it as a warm mid-tone taupe, and I'd say that's a quite accurate description to this shade, but if you're tan like me, don't trust for the image Colourpop provides to be the shade you're getting. It's a lot darker than that, but still so nice and wearable.
Midi: A lovely pink beige. It's a little light for my complexion, but lipliners save everything! This is the perfect nude-pink for all of you pale babes out there!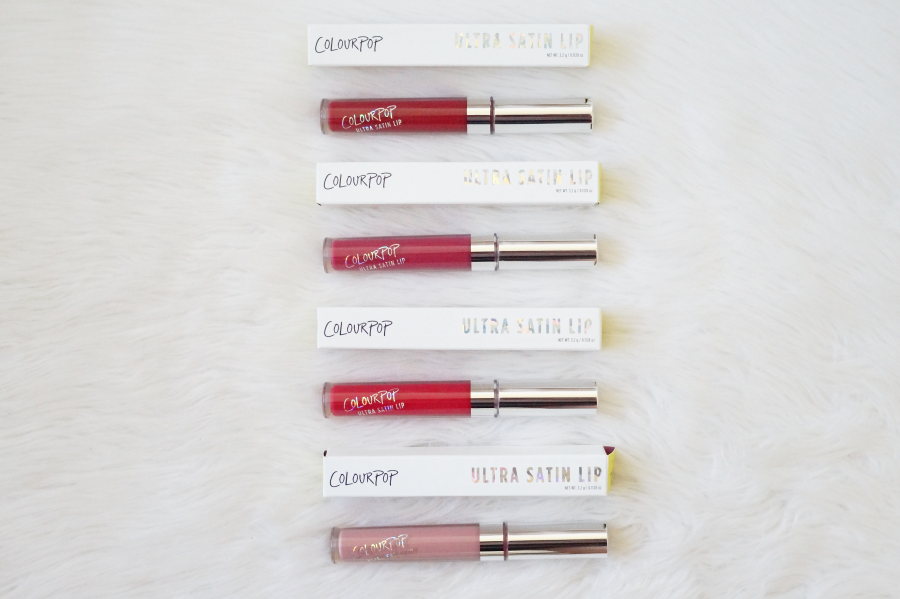 The Ultra Satin Liquid Lipsticks
Top to bottom: Lost, Lyin' King, London Fog and Littlestitious
Lost: A warm tone bright red. Claims to be a brown-red by Colourpop and maybe with multiple applications it gets deeper, but I'm loving it as a neutral bright red.
Lyin' King: I adore the description Colourpop has for this shade: raspberry. This shade is like when you eat a punnet of starwberries, raspberries and cherries; it leaves your lips looking so beautifully pigmented and luscious.
London Fog: Much like Creeper in the matte version, this shade is pretty much the exact same, but in a different formula as a satin. So if you don't like matte lipsticks or drying formulas, this satin version is for you!
Littlestitious: A super light nude. It's a satin version of the matte lippie Midi. I was taking a huge risk getting this one, but I sort of don't mind. Like I said before, lipliners save everything!
The Lippie Stix
Top to bottom: Cami, Hype Girl and Croquet
Cami: By far my favourite lippie stix, this one is actually from their newest range, Matte X. Super pigmented and such a gorgeous mauve pink.
Hype Girl: Colourpop describes this is as a soft coral nude, and that it is. It's a beautiful shade for the Summertime, so I think I'm going to save this for our warmer seasons and see how I like it then.
Croquet: Comes in a sheer finish, it's easily buildable for the right consistency you're prepared for. This cool-toned pink is a bubbly and flirty shade.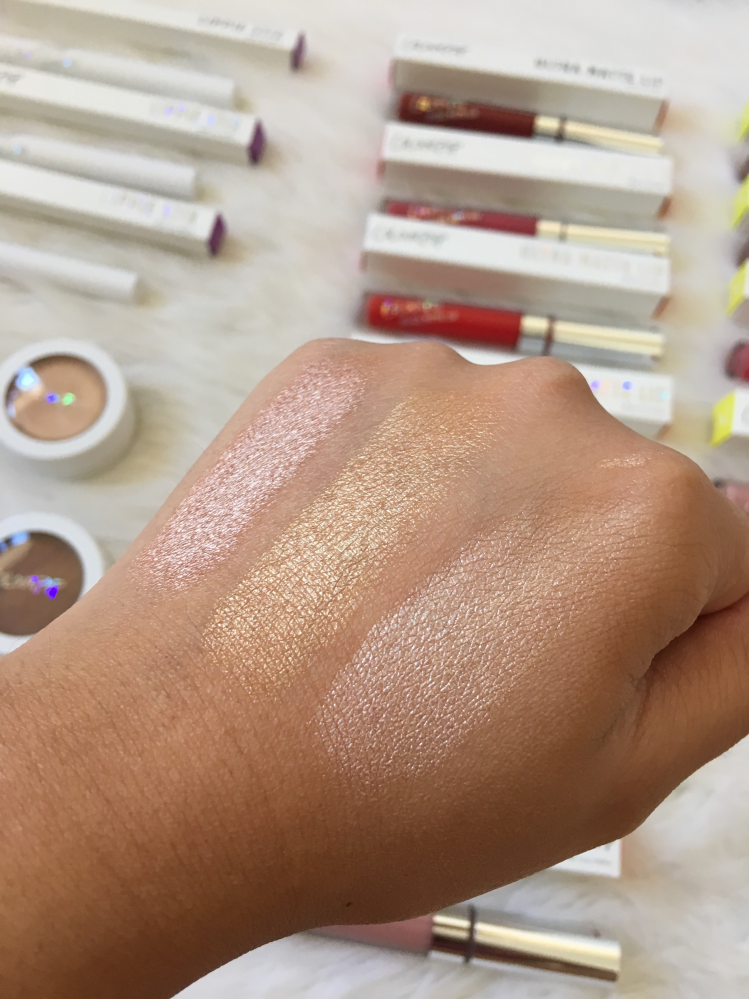 The Highlighters
Top to bottom: Butterfly Beach, Electric Slide and Smokin' Whistles
Butterfly Beach: With a sparkly pink undertone, this highlighter is able to make you look like a pretty glittery princess.
Electric Slide: A hard-to-miss gold undertone, you'll look like a bronze goddess from a mile away!
Smokin' Whistles:
Colourpop
describes this as a pink champagne with silver highlights, so they basically had me at 'pink champagne.' Such a gorgeous highlighter!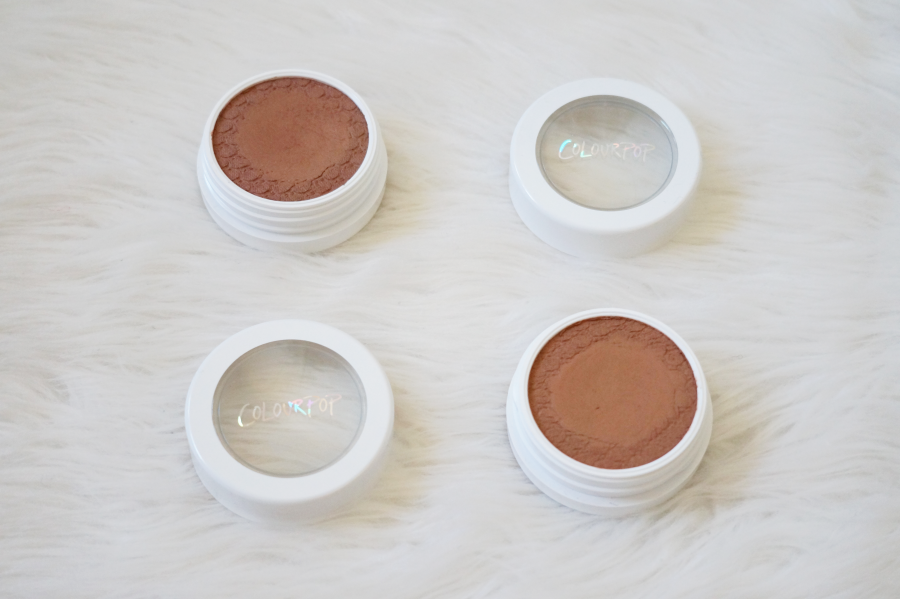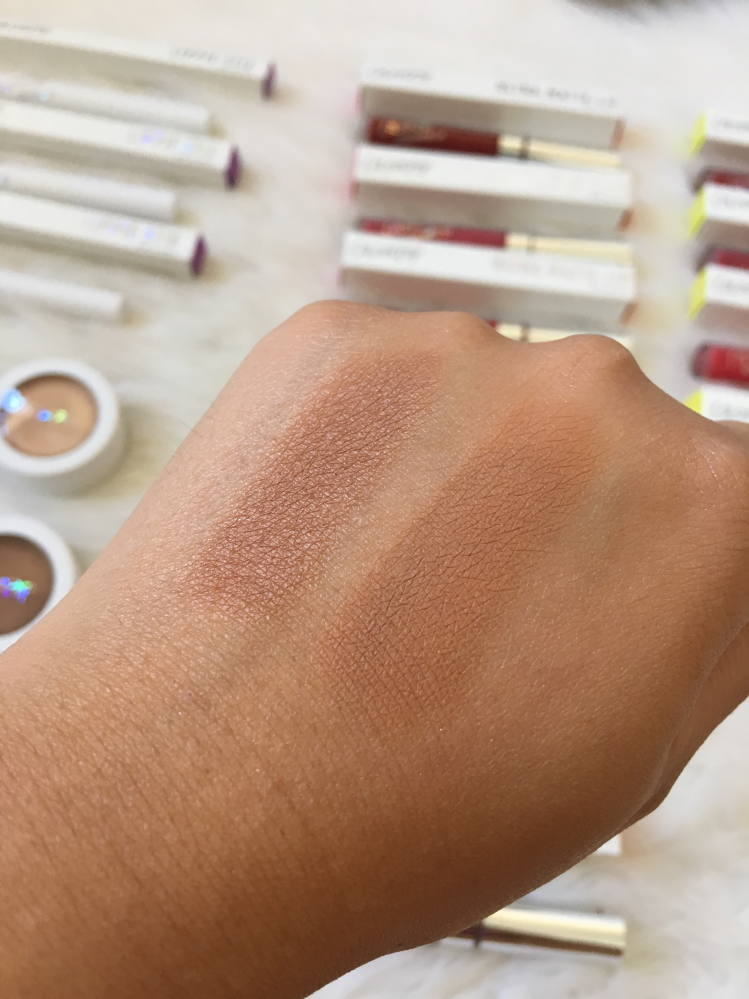 The Bronzers
Top to bottom: Poolside and Carry On
Poolside: In a satin finish, this bronzer is perfect for bringing colour back into your cheeks, whilst also slightly highlighting at the same time.
Carry On: In a matte finish, this is a great bronzer for everyday as it does not budge even after several tries of trying to remove it off your hand as you swatched it. Wow!
So, there you have it. Colourpop order #2 swatches and reviews!
Let me know which one you liked best.
Filled with love,
Danica xo