Hi loves,
I never really intended on purchasing more of the
Kylie Lip Kits
as I was quite satisfied with the shades I'd already received. I saw that she released her newest matte shade, but I knew it was going to be quite difficult to get, so I held off on purchasing. Little did I know, my incredibly sweet boyfriend ordered it for me, alongside Koko K (which he previous had heard me talking about wanting), which brings me to today's post!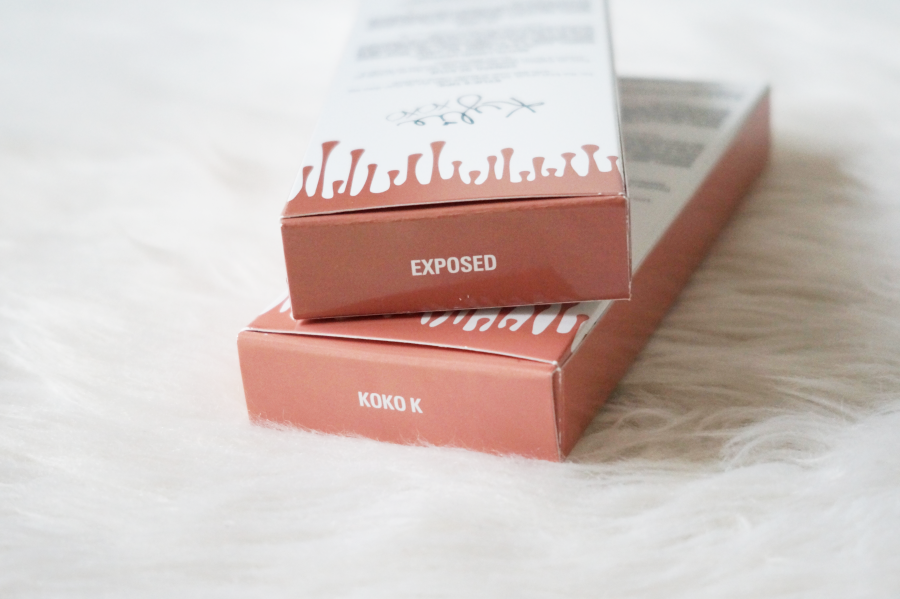 Now considering I've already done a
review
, this is just going to be a swatches post, but with a mini review of how I like her brand new colour and if I think it's worth purchasing.
So without further ado, let's get into the swatches! First up is Exposed.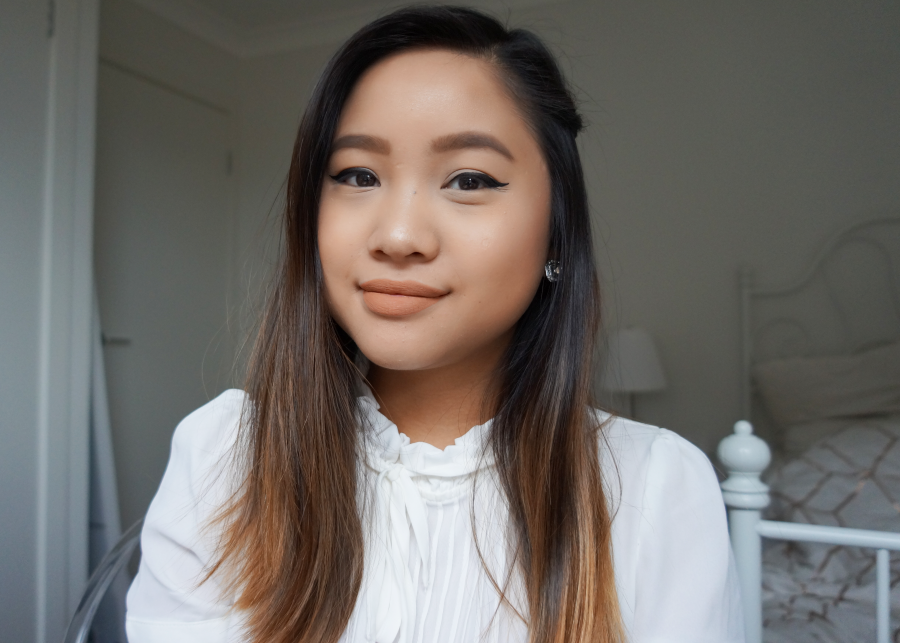 I'm actually surprised at how much I like this shade on me. I have to admit, I was quite skeptical, thinking it would wash me out, but it's actually the perfect nude for my skin tone. It's got an orange undertone, which I actually quite like. In other words, I'm relieved to have finally found the perfect everyday nude lippie. If you've been looking for an everyday nude, and your skin tone is similar to mine, I highly recommend this colour for you. I personally really love Dolce K, and considering this is the baby sister of that colour, I'm obsessed!
Koko K is the sweetest and most girly pink shade, which is why I think it's a fan fave! It's so versatile; can be worn for a cute date night, to have coffee with your girlfriends or a fancy event like a wedding or engagement party, this shade is simply so stunning on a multitude of skin tones.
On a side note, right after I shot these swatches, I ate a plate of lasagne and it literally did not budge AT ALL. So for the people who constantly knock down Kylie and her products, but haven't actually tried them themselves, here's a little tip: maybe you should look beyond her family's name and believe that her products are actually legitimately great! This is coming from a non-Kylie fan, too.
Last month, right after I received Posie K and Candy K, I actually got in my second package involving Dolce K and her gloss in Literally, so I'll definitely be doing another swatch post with those for you guys!
So there you have it, loves.
Have you purchased any of Kylie's lip kits/glosses or metallic lipsticks?
How did you like them?
Filled with love,
Danica xo