Hi loves,
Oh gosh, am I really 23 years old already? It's funny how life manages to get ahead without you even really realising. It felt like just another birthday for me but my family and friends had another thing in mind. Although I didn't have a proper celebration, what my boyfriend and son had planned was just what I needed. Head over to my Instagram and Twitter (@danicasarza) if you want to see what went on throughout the day!
Although today, as the title already clearly states, I'm bringing to you a birthday haul of all of the beautiful gifts I was lucky enough to receive from the people who I'm so grateful to have in my life.
So, let's finally get started!
*FROM MUM & DAD*
Technically a Mother's Day present from my parents, this coat is too pretty not to include and considering Mum's Day was THE DAY right after my actual birthday, it still counts!
I've had my eye on this coat for a few weeks now, and mum happened to come across it and knew that this was exactly my style. Mother knows best, they always say, and I agree because this coat is gorgeous!
Clearly my parents got the memo that I quite fancy the colour pink, and how could they not, they raised me and mum basically sprinkled pink into my everyday life as I was growing up. But this
Mimco
pouch is an absolute beauty, and has been on my wishlist for pretty much ever now. It's big enough for a wallet, but small enough for a pouch - so perfect to put into my bag when I'm going out shopping or to lunch, or as a clutch/pouch when I go out for drinks or a night event. I'm in love!
*FROM THE IN-LAWS*
Either it was a wild guess, or they know how much I love
Sex and the City
and Miss Carrie Bradshaw herself, but this perfume gift set had my jaw on the ground. The packaging of the box is so beautiful, chic and pink! Definitely off to a great start, and then you open it up and the products inside are just stunning. Simple bottle design, but would still look so pretty sitting on your vanity. The scent is so sweet and feminine - definitely me. It was certainly an unexpected present, but very much appreciated.
Whenever I'm at the shops, I always walk past those little stalls where they do personalised mugs, phone cases, shirts, etc (you get the gist), and always wanted to try them, but I just never had the time to stop, pick a photo and go there and get one done. Well, thanks to my in-law family, I now don't have to! They got these awesome mugs with photos I actually absolutely adore - and how did they know that I love mugs, I don't even know?!
*FROM MY CHILDHOOD FRIEND*
Every year, without fail, my incredible sister-friend (used the term 'sister' because I've basically known her since I was 5, and 'friend' because we're not actually related, but yknow) brings me a thoughtful little gift the day before my actual birthday. The last two years it had been macarons, but this year, she decided to change it up a bit and delivered beautiful and delicious delicate chocolates - yummy! They're almost too pretty to eat, but I'm sure once my sweet tooth cravings start coming in after dinner, these will be demolished.
*FROM MY BESTIE*
Urban Decay
Naked 3 eyeshadow palette which, as soon as I saw it, thought that it was so me in eyeshadow palette form! This has actually been on my makeup wishlist for a while, so the fact that my best friend got it for me makes it that much more special as it is my first ever Naked palette!! But the palette was not the only gift from her, she brought me roses and the
Mario Badescu
facial spray that everyone's been raving on about, and that I have apparently been using wrong - oops! Thank you, thank you, thank you bestie!!!
*FROM MY WORK GIRLS*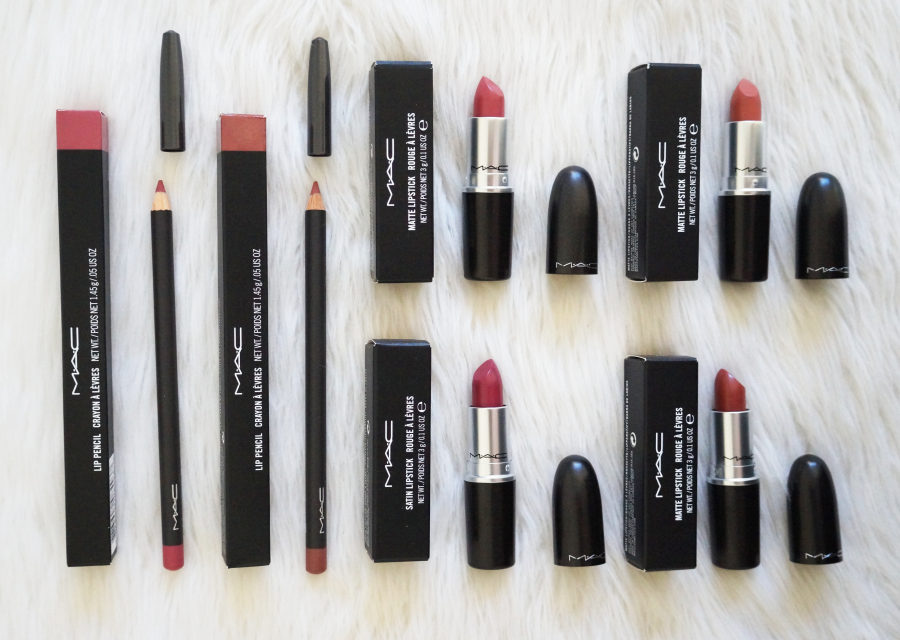 Lipliner from left to right: Soar & Spice
Lipsticks on top from left to right: Mehr & Velvet Teddy
Lipsticks on bottom from left to right: Captive & Whirl
Liquid lipsticks from top to bottom: Cheap Thrills, Bianca & Molly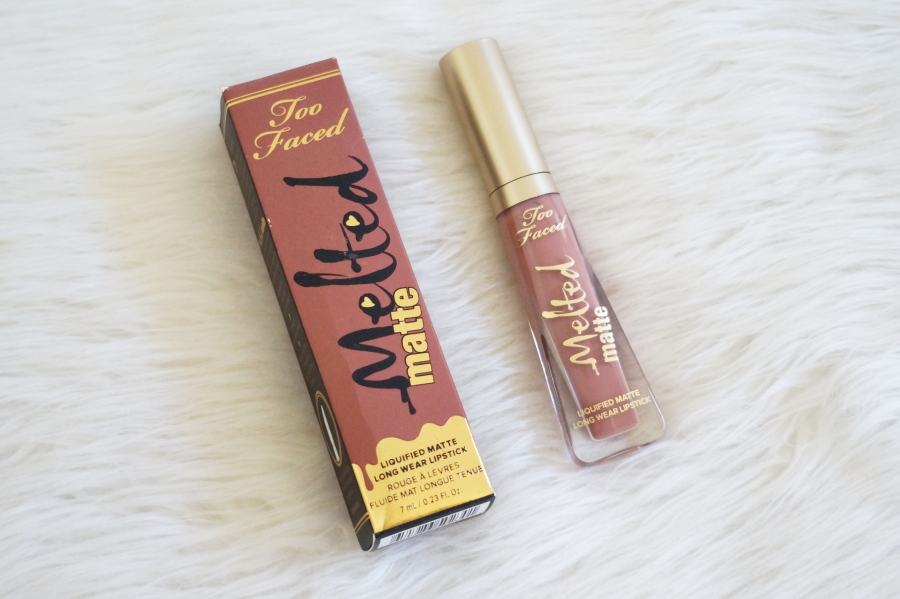 Melted Matte Liquid Lipstick in Cool Girl
Too Faced Cocoa Contour Kit
I've been at my current job for a little over two years now and I had the pleasure of working with some of the best people I've actually ever met. It's quite funny because we've all lived in roughly the same areas and have probably attended the same parties or run into each other at the shops at some point in our lives, but it took working with the same company for us to finally talk and become friends, and I'm actually so considerably glad!
All we ever really talk about is makeup or clothes, so I wasn't surprised when I opened up the bag and found some of my favourite brands/products inside of it *cue happy dance*
*FROM MY LITTLE BROTHER*
So thankful my younger brother works a few stores down from Sephora because that meant a gift card was in the works for me. You know how boys are, they'd rather let you pick the gift rather than spending X amount of dollars on a gift you'd probably never use or just return. So, I'm glad my brother decided to get me a Sephora gift card, and a loaded one at that! Now what to spend it on?....
*FROM MY BIG BROTHER*