Hi loves,
I confess that I struggled to put together my favourites for April. I honestly believe that April didn't happen because it quite literally just flew by. Either I've had a lot going on, or it just didn't occur to me that we're already halfway through May. But don't worry, I managed to round up a few of my favourites from April. So, here we go!
*SKINCARE*
Although this was gifted by my favourite makeup store, Mecca Maxima, for my birthday this month, I'm including this in my April favourites because they gave it to me a little bit earlier, but I'm certainly not complaining. I admit, if this wasn't gifted to me, I never would have picked this up on my own willingly. I've noticed that the colder season gets my hands super dry and I can never find a product that doesn't have too much of a strong scent. I like more subtle tones and non-greasy, and the Mecca Cosmetica transforming hand cream makes my hands smell so delicate and feel like cashmere.
*HAIR CARE*
Don't be mad, but before I knew about the Etude House hair mist, I used to spray my perfume in my hair, and I know that damaged it so much. Which is why I'm super thankful that I walked into that Japanese beauty shop and spotted this. It's been my go-to and favourite ever since I finally purchased it! I highly highly recommend getting your hands on this, if you ever spot them around.
*BEAUTY*
I'm not sure if you've noticed but I've done a lot of experimenting with eyeshadows lately. It's grown into quite an obsession but I honestly don't mind. Makeup is so much fun to learn and play around with. The Chi Chi cosmetics glamorous palettes are such incredible quality, it made learning a whole lot easier. I found myself practising a lot of my looks using the 'Mochas' palette - I was drawn to the shades of mauve and browns. Beautifully pigmented and so easy to blend, all of their palettes are ones I totally suggest you go out and buy.
Everyone's all-time favourite highlighter; the Balm's Mary-Lou Manizer had to be included in my April Faves, I'm sorry, but it had to be done, I couldn't hold it off any longer. I've been alternating between this and the Colourpop highlighters I recently got, but Mary-Lou is always the first one I reach for, based on routine and just because I love it so much as it is so effortless.
*FASHION*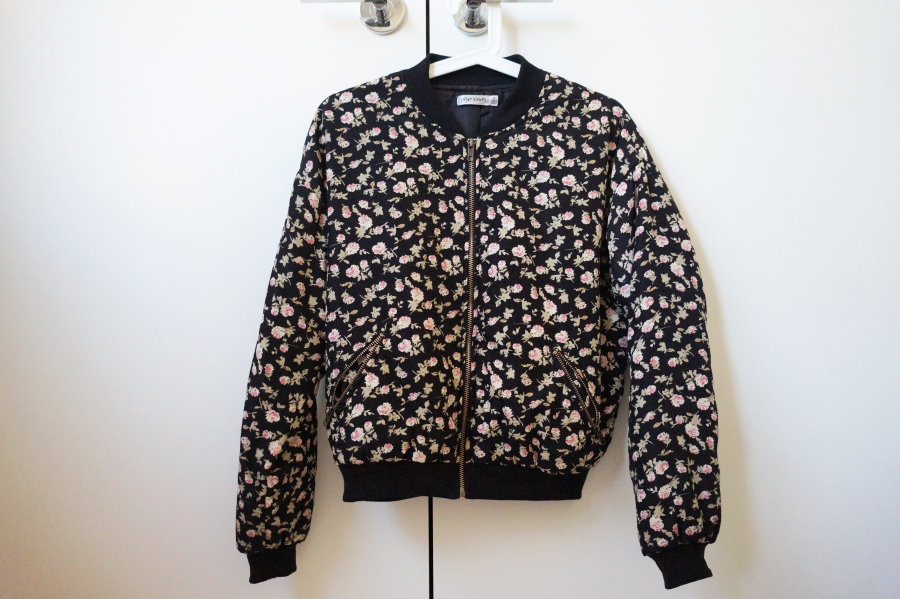 Ahhh, bomber jackets. The current Winter trend that's making its rounds in the fashion community. I got this jacket two years ago but only have recently started using it this much. You know when you're planning your outfit for the day and you use a key piece to style around? This jacket has been the centre of attention lately, and how could it not? Just because it's Autumn doesn't mean you can't wear florals, and this bomber jacket is clearly unique from all of the current bomber jackets on trend.
*RANDOM*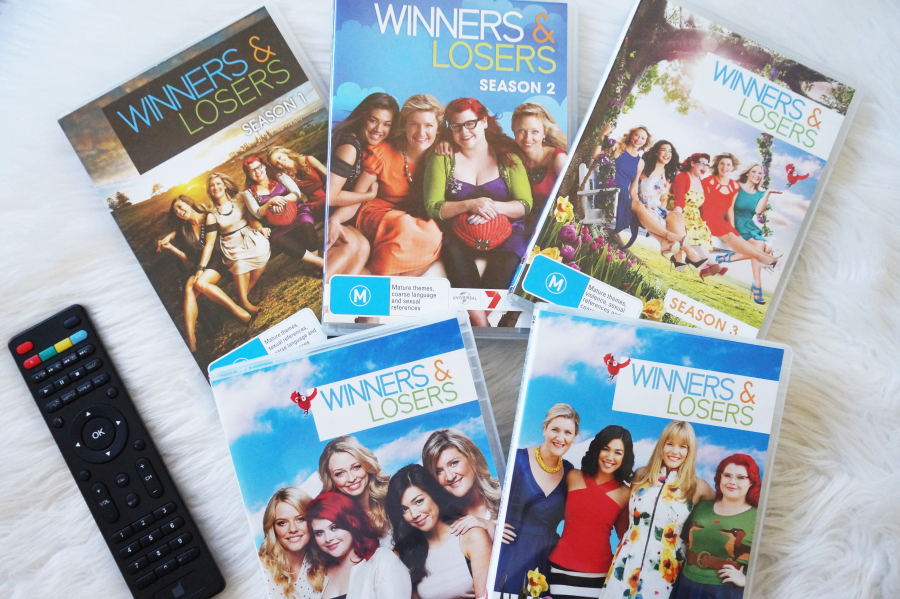 Four words, 17 letters; I. Love. Aussie. Dramas. I'll deny it if ever brought up, but I grew up watching Margot Robbie on
Neighbours
and Indiana Evans on
Home and Away
. Brownie points to you if you remember those episodes - they were my absolute favourites! Well, a few years ago, I saw a sneak peek into a new Aussie show about four girls who were once bullied in high school finally win the lottery of $2 million! It was really intriguing, but I never took the time to watch it as I hate ad breaks (I don't need to pee that often, thanks!) so a year went by since the first episode aired and they came out with the first season on DVD. Naturally, I bought it, got home and decided to delve into it. Gotta admit, I absolutely love this show!
It's been a while since I last watched my W&L collection, but all throughout April I decided to watch the series from beginning to end, and I'm obsessed all over again.
If you're into Aussie dramas, I recommend binge-watching this series seeing as it's so great!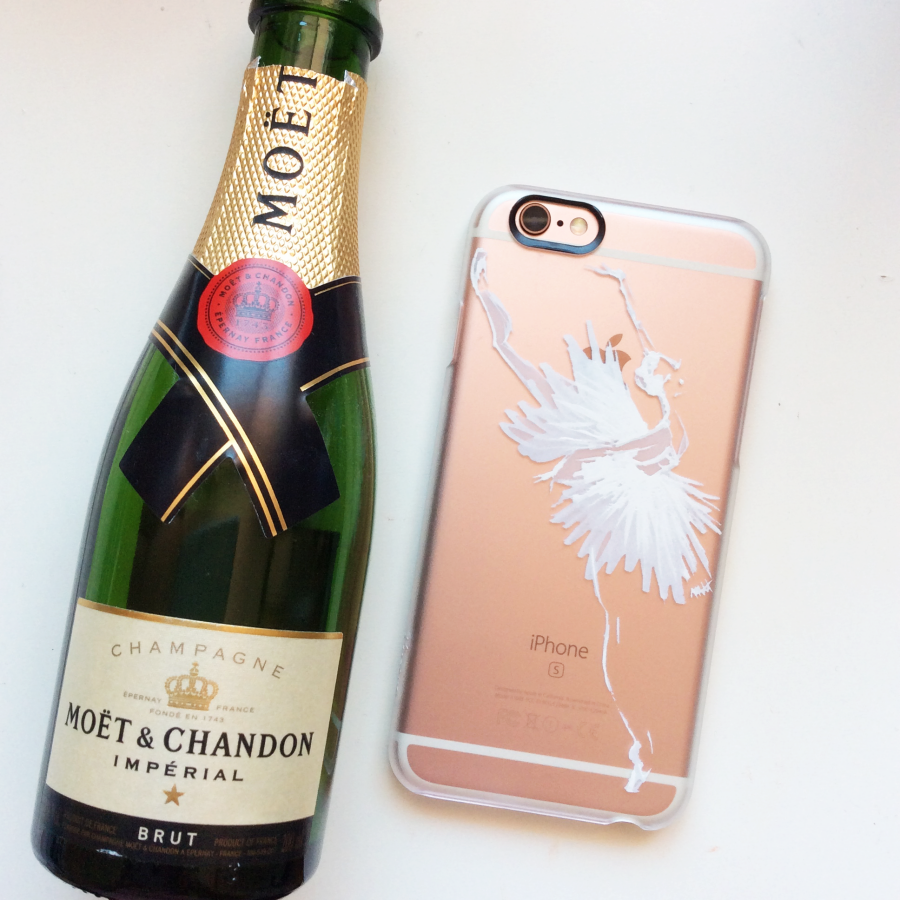 I've gone through two
Casetify
cases because I'm clumsy and have dropped my phone multiple times so I've broken them, but that doesn't stop me from buying more because they're my favourites phone cases ever. What I love most about them is that they come in a matte finish, so even on a hot day, your phone won't slide out of your hand. All Casetify phone cases are custom-made by numerous designers, so there's sometimes a bit of wait for your phone case to be shipped out, but it all makes it worth it.
I've been recently loving my ballerina phone case. It's simple, pretty and chic! Love, love.
What did you love all through April?
Filled with love,
Danica xo