Hi loves,
March; the month filled with pretty things. It's been a bit of an emotional whirlwind, I've got to admit, but nevertheless, it's an on-going lesson where I'm constantly learning about myself. March was the month where I shopped to hide my personal vendettas, but it turned out okay because I found items that I love and am now sharing with you all. More about my inner demons some other time when I feel like bringing you guys down with me (HA! Which is never :P)
*BEAUTY*
My ever-growing collection of makeup brushes. They look never used because I swear, I spent most of February-March just online shopping and buying a lifetime supply of brushes, and they all just turned up at the end of March. I saved using them until after this photography was taken because you know, aesthetics first.
Received this as a birthday gift from my friends last year, but only recently have I started using the NARS blush and bronzer duo and it's a dream. I've spent the last few weeks building a makeup kit for my handbag so when I'm on the go, it's easy for me to touch up (or even apply, when I've forgotten to put blush or bronzer on), and this powder duo has been absolutely perfect. An obvious fave for the month!
*HOME*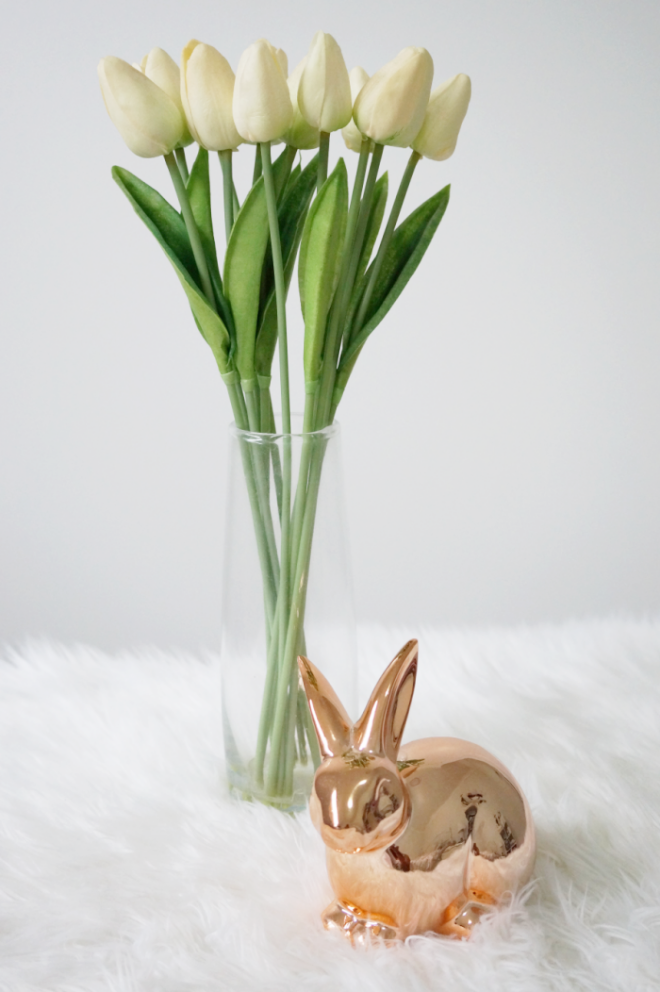 Apart from makeup, another thing I found myself really loving was home interior decor. Easter time was celebrated during March and this adorable ceramic rose gold bunny was the perfect holiday decor for our bedroom. Simple and easy to use to decorate for any time of the year since I love bunnies (but then again, who doesn't?) I have more home decor that I am obsessed with, but I want to save that for my "unofficial" room tour post (which is coming up shortly.) So I hope you stay tuned!
*ACCESSORIES*
I've never been a super diva/glam girl. I don't fancy chunky necklaces with 20 different jewels on them, but I have always been the simple and elegant lover of quaint jewellery. The colette by colette hayman gold knot earrings are so perfect for everyday wear. They go with everything, and look adorable at doing so. They sort of remind me of Mimco earrings for some reason, but maybe that's just me because I presume they don't have anything similar to this style, but I do know they have a lot of quaint and gorgeous earrings I'm dying to get my hands on.
*STATIONERY*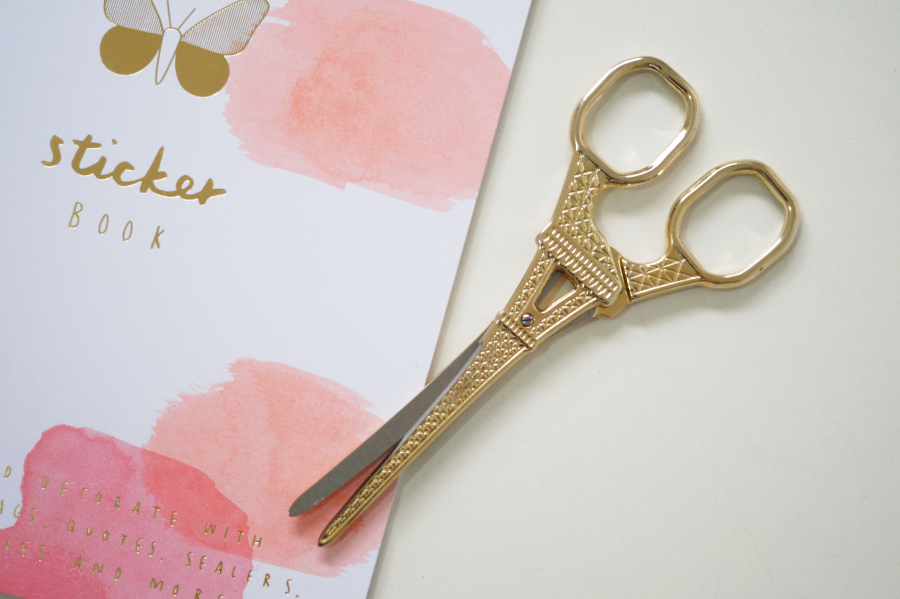 If you know me, you'd know about my obsession with stationery. When Typo first opened up, I thought I died and fell into notebooks heaven. Pens, and books, and craft things, oh my!! But something that caught my eye was this particular pair of overpriced scissors. I suggest waiting for the Typo sales before getting these because it can become a bit of a splurge to purchase a pair of $15 scissors, but it is however really pretty! As someone who is avidly dreaming of Paris, these scissors are probably as close to the Eiffel Tower I'm ever going to get. Crafting just got a whole lot more fun.
Hope you enjoyed this month's Favourites post. Super excited to see what I'm going to be loving all through April. It's really interesting doing these posts because you don't really realise what you're obsessed with for a whole month until you have to create content about it.
Filled with love,
Danica xo