Hi loves,
February was a good month. I can say that confidently. I was organised, and really getting myself prepared for the year to come. But it seems, one thing I wasn't entirely prepared for was February's favourites post. Woops! Hey, better late than never, right?
*BEAUTY*
The Balm cosmetics was recently stocked at my local Target branch, and I was over the moon! The first thing I picked up was the Meet Matt(e) Hughes long-lasting liquid lipstick in Committed, and it's been my favourite ever since. It's the perfect everyday shade for me, and I'm obsessed.
You'll notice that there's two tubes in the first photo because after I bought the first one, and saw how incredible it was, I had to go back and pick up another one in case it ever ran out (and boy, am I glad I did do that?!)
*FASHION*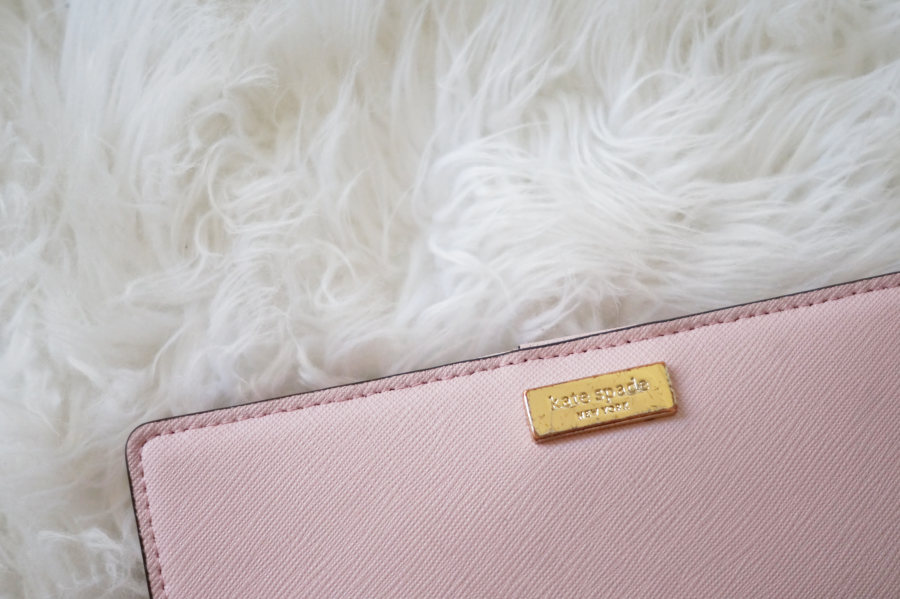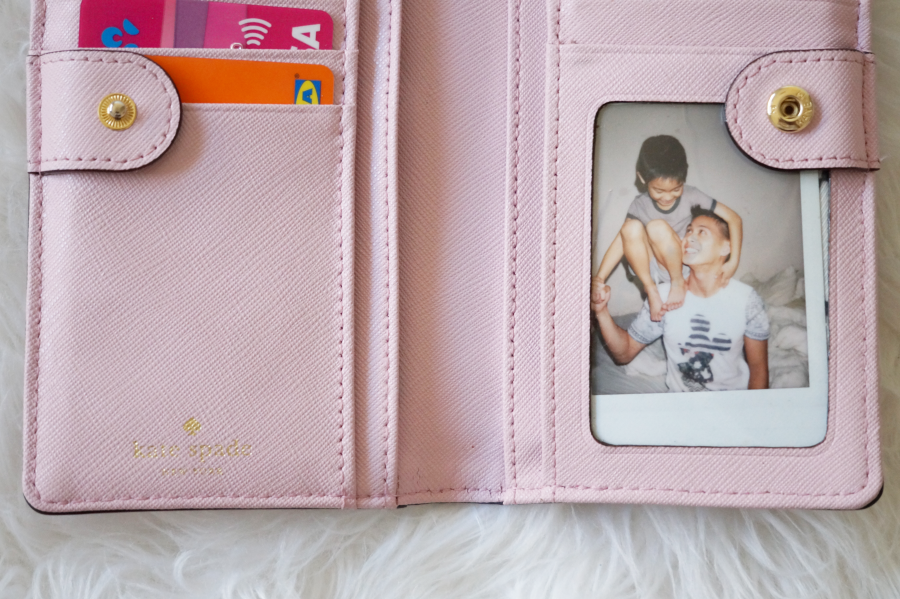 You may remember this wallet from my Huge America Shopping Haul, which you can find
here
, because that's exactly where I got this pretty baby from. Whilst shopping at the New Jersey Outlets with my cousins, I walked into Kate Spade and found this pretty little thing. I couldn't resist picking it up due to 2 reasons;
1) it was on sale for roughly $40 USD!!!,
2) I was immediately attracted to the shade of pink it came in because that's exactly my perfect shade of pink.
I'd been using my Mimco pouch for a few months now, but decided it was time for a change, and whilst cleaning out my handbags, came across this wallet, and voila! Back in my life it is.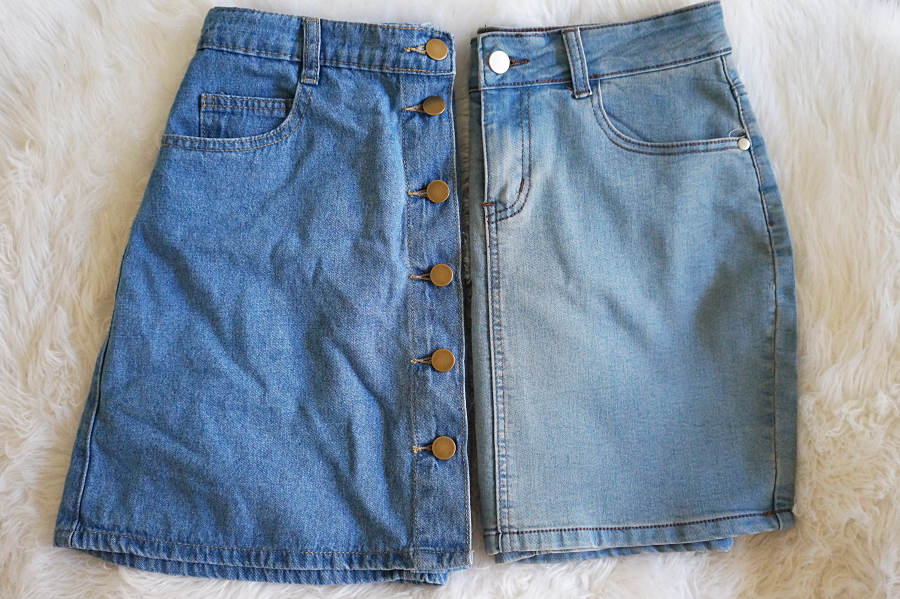 It's almost impossible for me to find the perfect pair of denim shorts. I've got a small waist, big booty, and stuck-together mermaid thighs, so finding a pair of shorts that fit me right can be quite the struggle. However, I've found that denim skirts feel more comfortable on my body, so throughout February, I managed to test out a skirt or two, and ended up really loving them. Not only does it fit right, or is rather easy to move around in, it looks adorable on, and is simply easy to style.
*FOOD*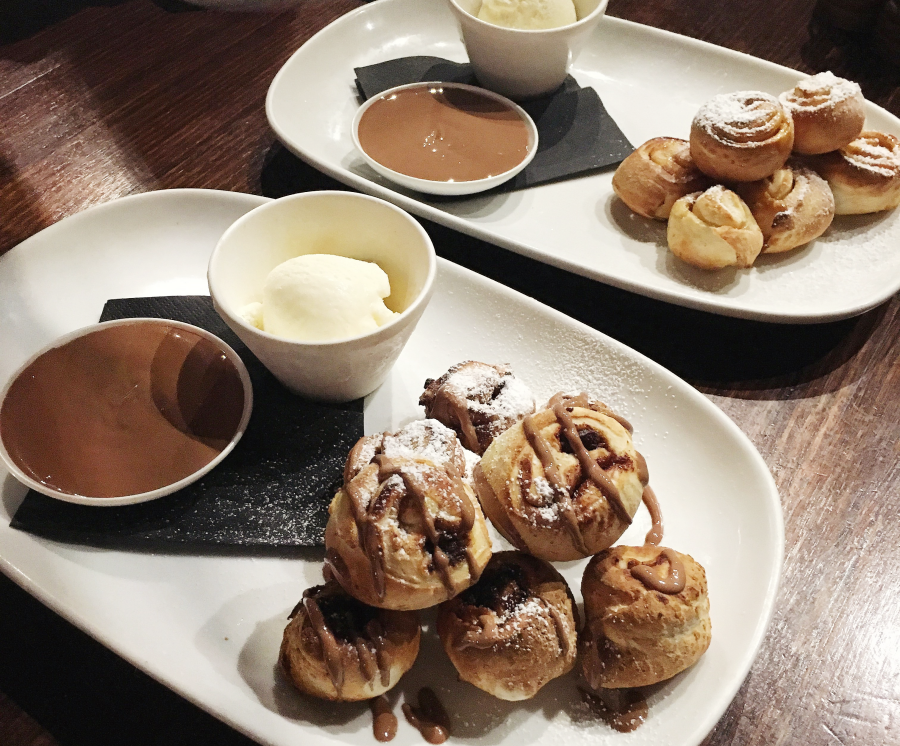 If you follow me on
Instagram,
you would know by now that I love me some
Bondi Pizza original chocolate swirls
. At first, they seemed to be hyped up to a certain extent, so I had quite low expectations going in and trying them out for myself the first time, but once I bit into that sugary goodness, it was game over! Of course, my first try was with the chocolate brownie flavoured swirls, and they got a little bit too "chocolate-y" for my liking, so the next time I went in, I decided to test out the original ones, and they were exactly what I was looking for.
So I highly recommend these desserts because they're as great as they look and sound!
*RANDOM*
Obviously not my image, so I've credited the rightful owners (shout-out to my bae, Netflix)!
Even though it only took me 3 days to get through the entire season of
Fuller House
, it was definitely a "Feb Fave" for sure. A little disappointed that Michelle Tanner (or better known as MK&A) weren't involved in this series this time around, I still thoroughly enjoyed it. I know people found several moments cringeworthy, but I was able to surpass most of those moments since I was too darn excited to have DJ Tanner back on my screen! Yep, I'm a Donna-Jo Tanner fan 4 lyf (even though I guess she's now technically Donna-Jo Fuller, but you know what I mean). I loved her story lines in the
Full House
series, so considering this sequel was mainly starring her and her struggles as a single parent after her husband died, it was a warm-fuzzy kinda feeling watching
Fuller House
.
Hope you enjoyed this month's Favourites post. I'm doing well with these posts. I mean, it's only the second one this month, but so far, so good. Here's to Marching forward!
Filled with love,
Danica xo