Hi loves,
How crazy is it that we're already up to the final chapter of the year 2015?
Time escaping us this quickly reminds me of something one of my teachers from fashion school told us one day during a class; "When you're in your 20's, time feels like it's flying by. I remember going from 20 to 29 in the blink of an eye. You guys need to enjoy every single minute of your twenties because soon enough, you'll be in your thirties, settling down, and writing a completely different chapter of your life." Obviously it wasn't in those exact words, but it comes really close.
Even though I'm only 22, I feel like the last two years have sped by and I haven't had a chance to breathe and take it all in. I jumped from being a teenager (with a baby) to worrying about bills and my future. It may not seem like it, but 2015 has been one of my hardest years to endure. I'm hoping for a great December and an even better 2016.
Without further ado, the final instalment of the Miss Shop x Barbie feature. Enjoy!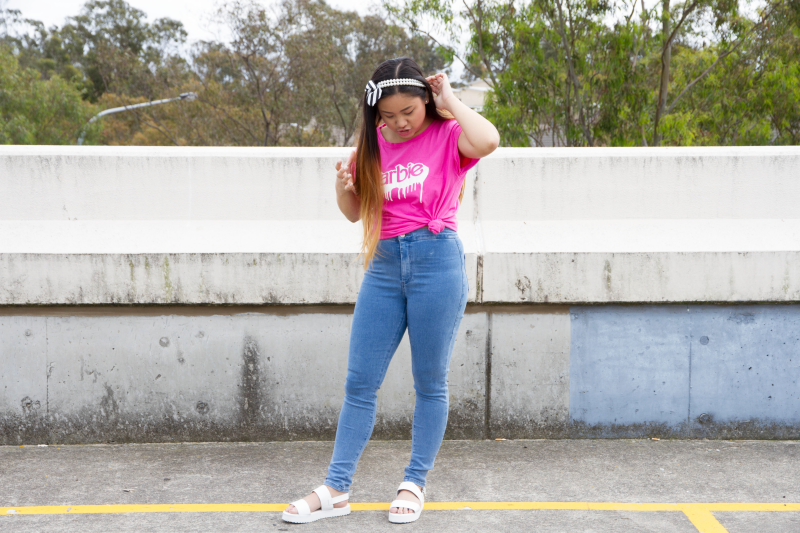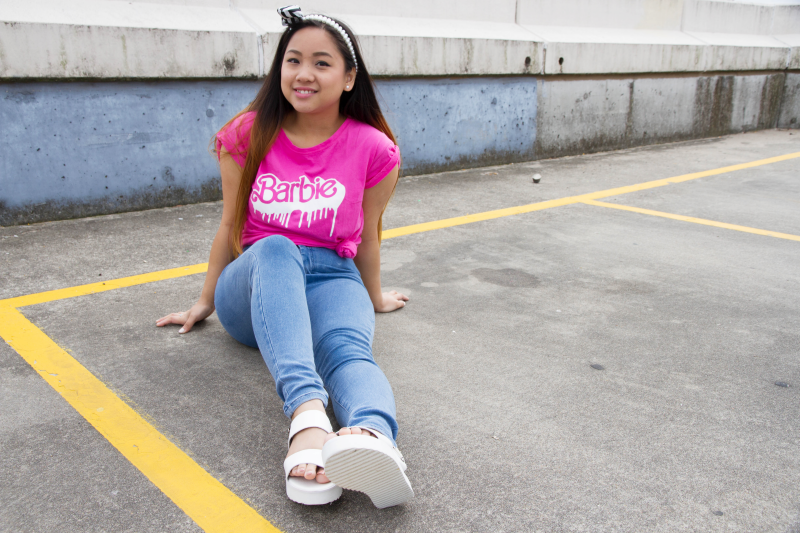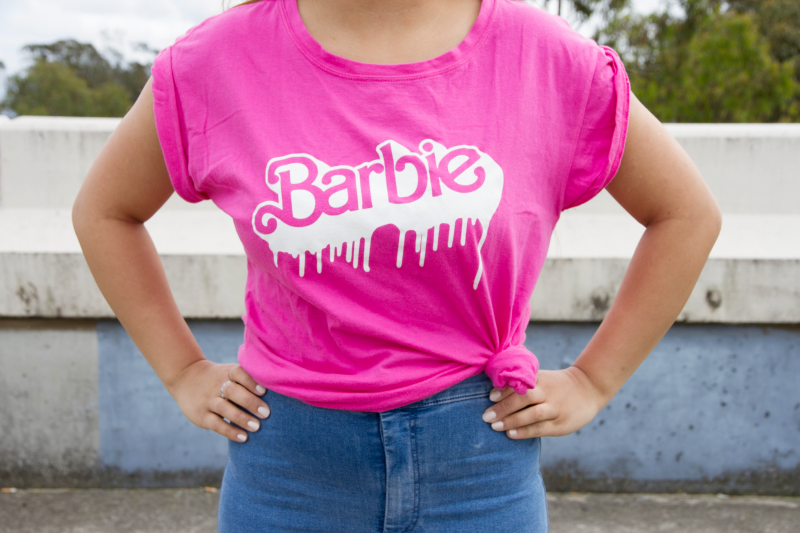 Fuschia pink 'Barbie' tee by
Miss Shop
; High-waisted denim 'Joni' jeans by
Topshop
; White flatforms by
Rubi Shoes
; Pearl & stripe headband by
Dahlia
Filled with love,
Danica xo