Hi loves,
I actually bought this sweater in a size XL because I just prefer wearing them with leggings and sneakers when I'm on the go on a gloomy cold day. That's just a disclaimer before you guys comment saying "that sweater looks waaaayyy too big for you!" because yes, I know it already, thank you.
In saying that, I really didn't want to put a disclaimer so soon into the blog post, but has anyone else noticed how so many bloggers/vloggers have to put immediate disclaimers in their posts/videos because they know how much backlash they're already going to get?
I find it really upsetting that so many people who are putting their interests and passions on the internet get so much hate for being who they are and liking what they like.
What's even worse is that these haters come from a place of anonymity. These people trying to connect with others like them have to deal with people who constantly nit-pick on everything they do as anonymous users.
You tell yourself that because they're anonymous, they don't matter. Their opinions automatically vanish into thin air because you don't know who these people are. But that's it right there, they tear you down, left, right and centre, and you have no clue on whether this is a complete stranger or a friend afraid to tell you the truth. That's when it starts to drive you crazy. You begin to misplace your trust in people. You begin to close off. And as far as I'm concerned, that's the worst thing you can do to yourself. You're letting these anonymous haters control your life. You're taking back everything you said because you feel the need to justify yourself in every aspect of YOUR life when they shouldn't even have that privilege in the first place.
Of course I've had my fair share of haters. I think everyone who's ever put their life on the internet has, but I've learnt to fuel that hate into motivation and strength for myself. I used to take it to heart, and I used to question myself and my interests, but now I find it to be a great way to give me a purpose. Let your fear, and the people who bring unkind words into your life be your motivation to be a success and to fulfil your dreams and goals.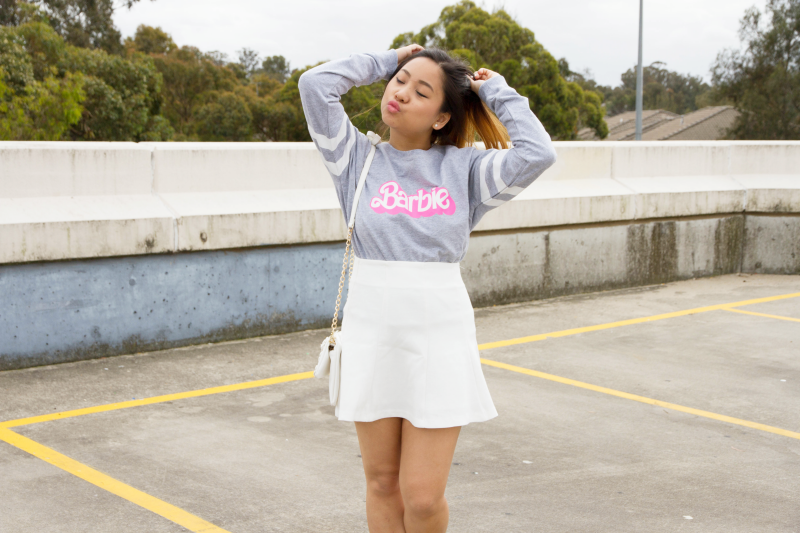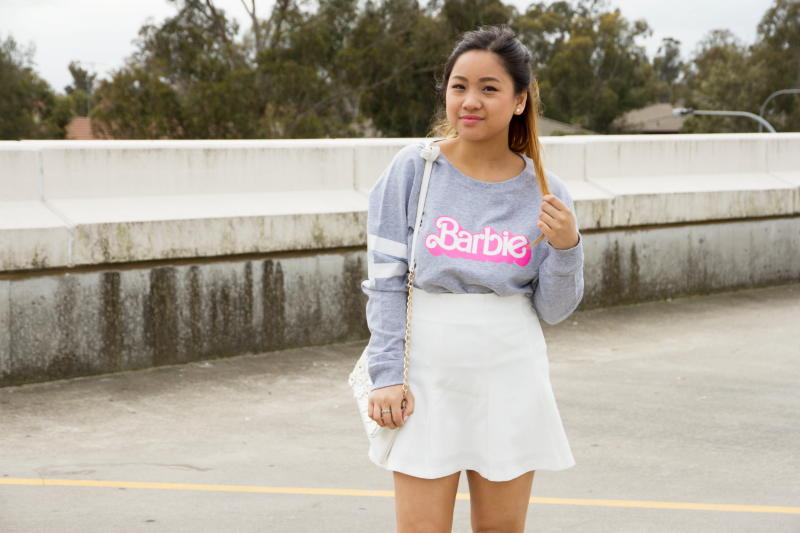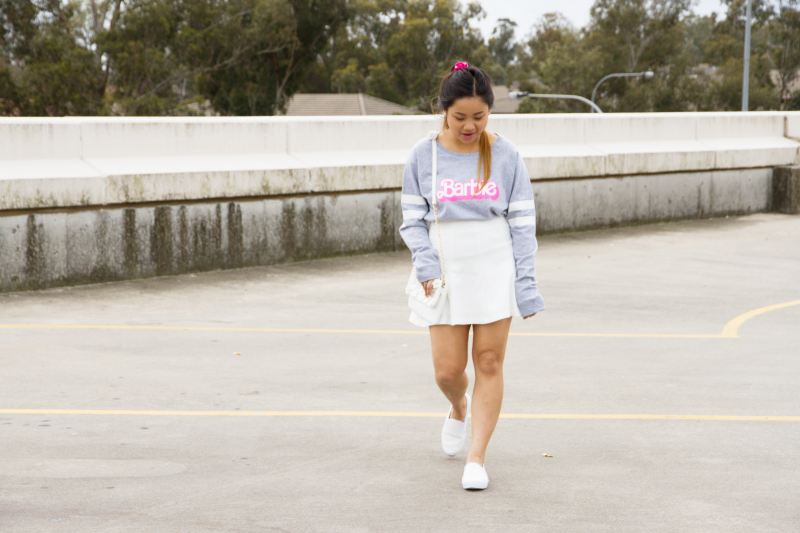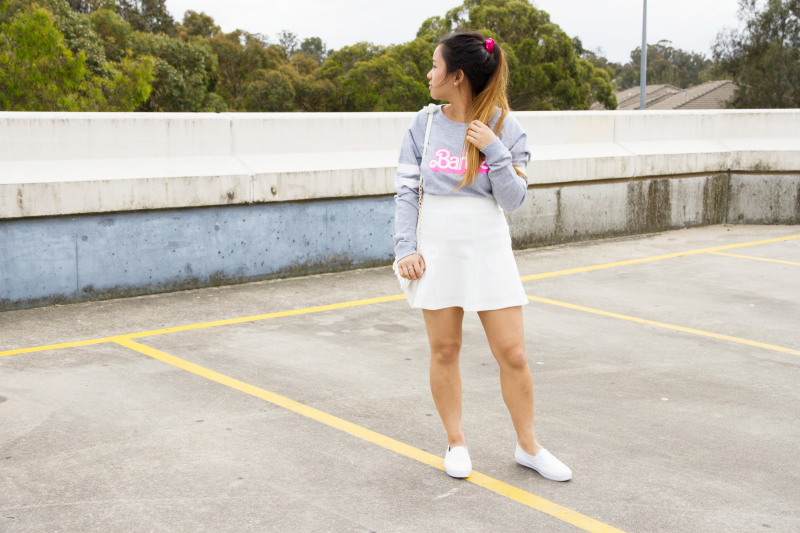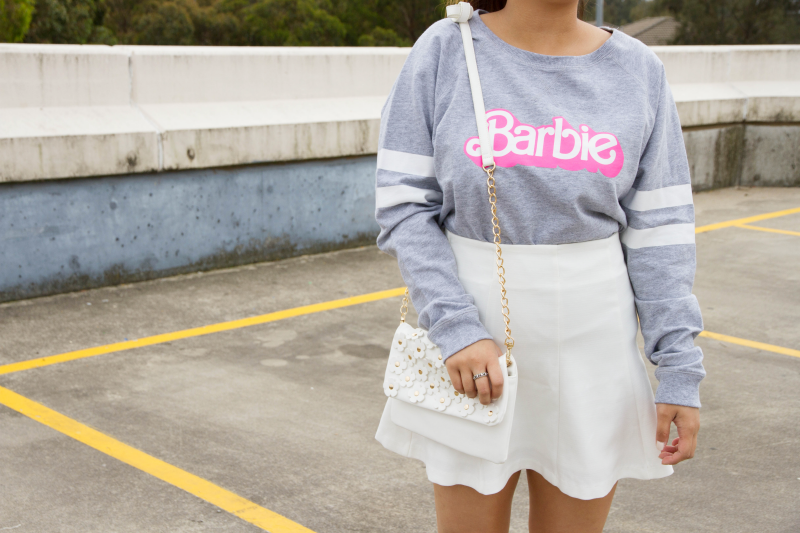 Grey varsity style 'Barbie' sweatshirt by
Miss Shop
; White high-waist flare skirt by
Forever 21
; White leather slip-ons by
Factorie
; White floral embellished cross-body bag by
K-Mart
Filled with love,
Danica xo