Hi lovelies,
While I was on my (sort-of) hiatus, all I could think about was how uninspired and low I was feeling. I just felt so down about myself and everything I was doing. I felt like I had no control.
My main focus on feeling blue was seeing all of these beautiful and successful bloggers being exactly who they were. They were comfortable in their own skin. But another thing was the fact that they all look like models. Some have even walked fashion week shows. And that made me feel really crap about myself, considering I'm a little shorter than 5ft tall and am frumpy.
I don't have perfect skin since I suffer from eczema. I don't have a perfect smile because I chose not to get braces because I like my smile the way it is. I don't have a thigh gap because I like my food, and even though I don't work out as often as most, I keep my weight at 46kg. I don't have a perfect flat stomach because I had a baby at 16 which resulted in excessive and heavy stretchmarks which are now impossible to get rid of, and my skin stretched out so far it's been difficult getting it back to how it was before. I don't have a perfect jawline because my face shape is naturally round. I'm not perfect. I'm not model material. I'm not
skinny
.
Most people scroll through blogs and find these gorgeous, tall and perfect-everything girls as what we now call "goals." And although I wouldn't deny being envious and calling these girls "goals" as well, I much rather prefer seeing an average everyday girl who works 20 hours a week, and goes to university full-time, eats whatever the hell she wants, makes the time to workout irregularly, and also has the time to blog as my personal inspiration.
It's upsetting to see that the "everyday girl" is now being diminished by the girls who are in the spotlight just because they're not what you would call "perfect." People often forget that "perfect" doesn't exist.
My main point for this rant is to basically point out that you're beautiful the way you are. Embrace your beauty. Being "average" and an "everyday" girl is inspiring too. It's hard to be a girl these days. People often forget that.
So without further ado, I wanted to showcase a look I thought helps present being able to dress in whatever the hell you want. Don't have a flat stomach? Who cares, wear that tight skirt anyway!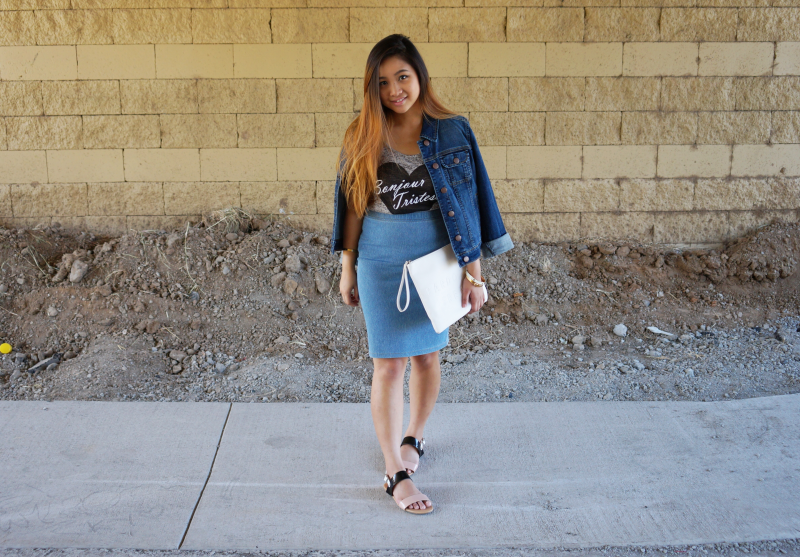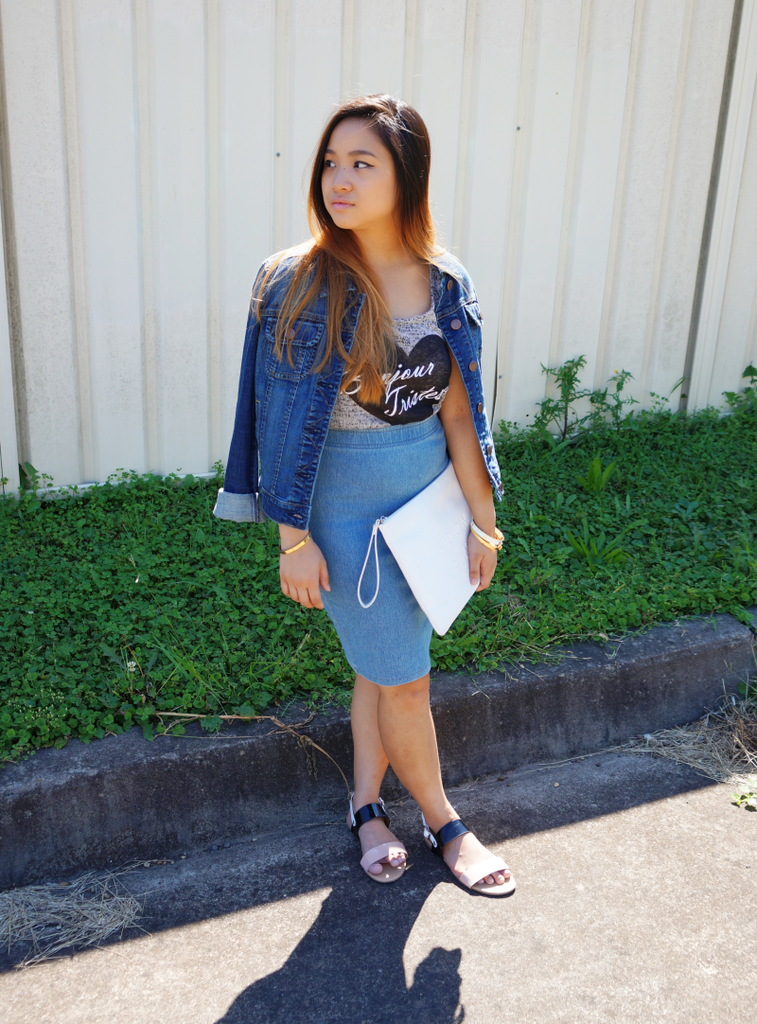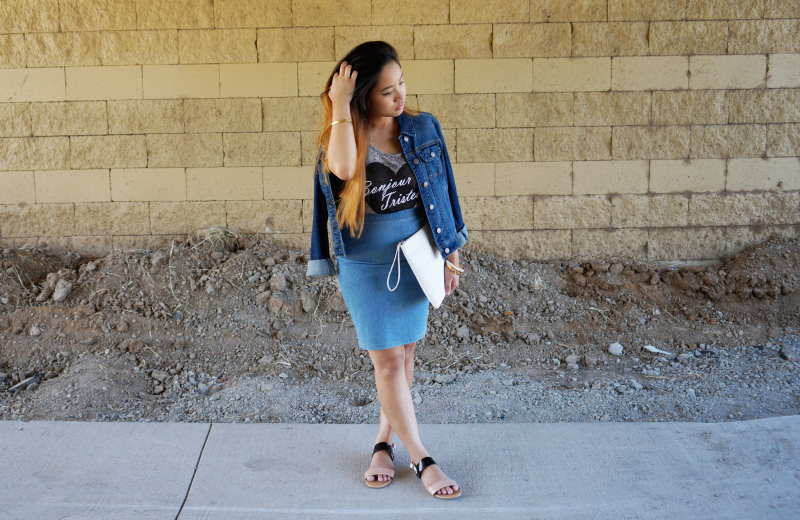 EXTRA OUTTAKE IMAGE:
Hope my little rant has you fist-pumping in the air in celebration of your beautiful selves!
Filled with love,
Danica xo