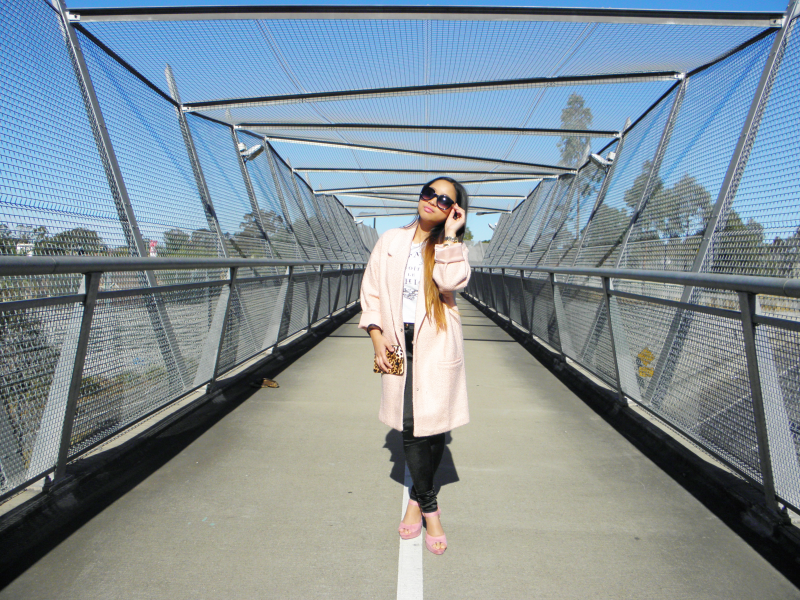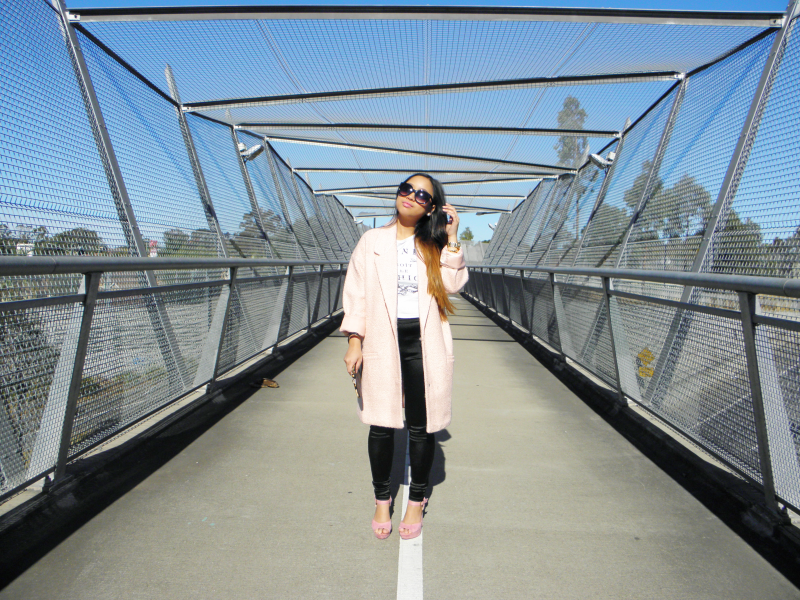 White Parisian crop tee by
Forever 21
; Black shiny pants by
ICE Fashion
; Pink heels by
New Look
; Black rimmed sunglasses by
ICE Fashion
; Leopard print clutch by
Supre
; Gold watch by
Michael Kors
The first thing I'm going to say is I wanted to do this shoot all over again after I'd come home and seen the images for the first time, but I really never got the chance to do so becase things became crazy so quickly, and so the reason I'm posting this today is because I really love this outfit and considering it gets cold out sometimes, it's convenient enough to be on the blog right now, so that is just a minor side note for you to take in.
Other than that, hello my beautiful loves, and by now you've probably noticed that I am back from my very short but very sweet trip to the United States of America because my cousin got married!!!
For some people two weeks is a long time, but for a girl like me, two weeks ain't nothing. But anyway, I will write more about my trip in a post following this one with photos from my trip, exclusively for you guys!
In the meantime, welcome to a new outfit post - I know it's probably been over a month since I last posted an outfit post, but don't worry, shooting for Summer is easier than it is for Winter, so you'll be seeing so many more soon!
So, devour this outfit post, and enjoy.
I will talk to you guys soon enough.
Much love to you all,
Danica xo