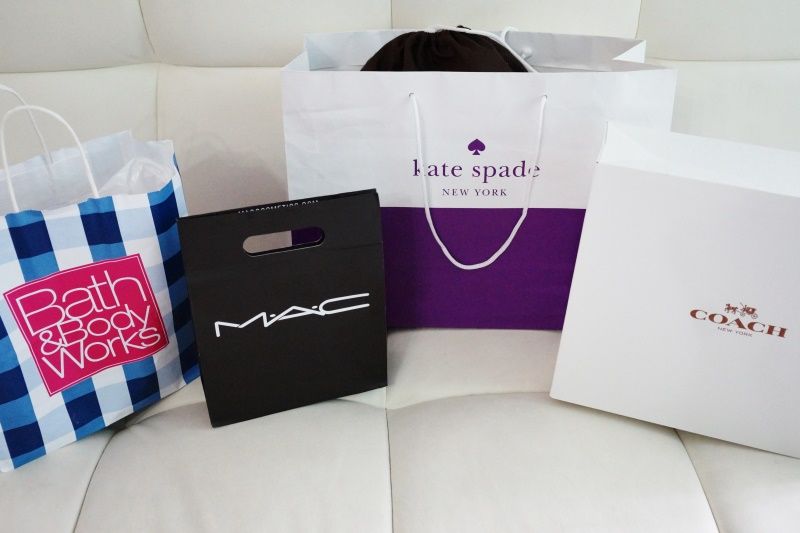 Hi there lovelies!
So you've probably made your way here because you're curious as to what's inside these bags? Well, you are about to find out.
These are the pieces I had to leave behind (and some are what my mum bought for me after I sent her a list) because they wouldn't fit into my luggage when I was coming back over.
But I'm so excited that they're finally here and I can finally show you what I got.
So without further ado, here we go:
The word obsessed is an understatement when I'm trying to describe how I feel about this new accessory of mine. Mum and I are obviously going to be sharing this little one a lot, but for now, this beautiful baby is in my hands and under my care. As you know, Coach is an American luxury brand, and when we went to the outlets, Coach was a very busy place. I love this bag because it can hang from my arm or from my shoulder - totes adorbs with any outfit you choose. The colour is so neutral, it's perfect for Summer or Winter times.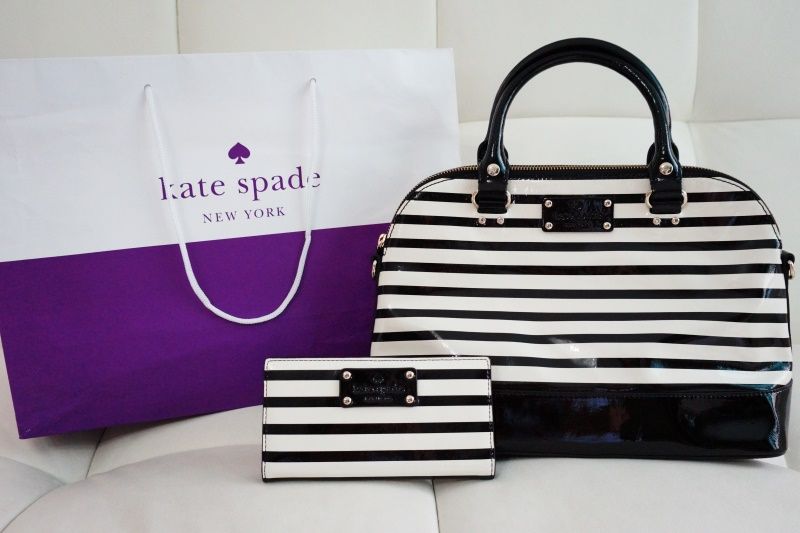 Although I already bought a Kate Spade bag and wallet, mum walked into Kate Spade (without me, boohoo) and found this adorable matching set. I have been eyeing Kate Spade New York bags and accessories ever since I found out about it on Tumblr two years ago, and so it's incredible that I've now got two sets of bags and wallets from Miss Kate Spade courtesy of my madre. Girl obviously knows my obsession with stripes, and this cute accessory is going to be the perfect addition to my already humongous bag collection. Well done, mum!
Oh, MAC.. Gotta love Macy's and my grandfather's discount at Nordstrom. A typical MAC lippie in Australia is $36, whilst in America, it's only $16!!!!!! So mum messaged me on their last day there and told me they had tons more space in their luggage, and to send her a list of stuff I wanted to get, and naturally my mind flicked towards MAC, and got three lipsticks!
I got the ultimately popular Ruby Woo (far left), Girl About Town (middle), and Candy Yum-Yum (far right), and I've gotta say, I absolutely loooove every shade! They are mere perfection and I am so thankful for Macy's.
Last but certainly not least, my shopping at Bath & Body Works has arrived and it is absolutely scent-heaven! Everything smells so delicious and is exceptionally convenient (here's to looking at you Travel Size lotion and PocketBac Sanitizer.) Although the one thing I really really desperately wanted from Bath & Body Works was candles, it wasn't ideal to pack those in my luggage and ship 'em over to Aussieland, so instead, I got some yummy smelling body lotions and hand sanitizers because I can.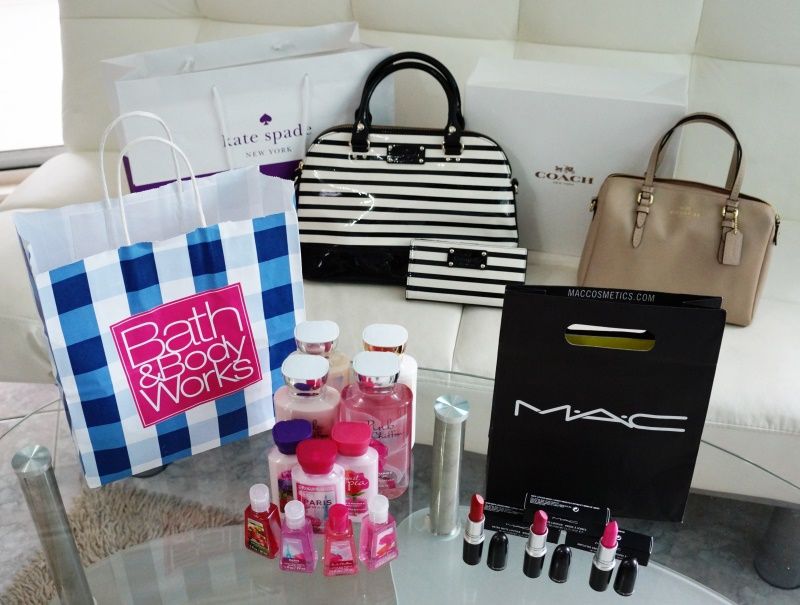 So there you have it, the final series to my HUGE American Haul.
I hope you enjoyed this post, and hope you're more than likely to come back around again.
Filled with love,
Danica xo