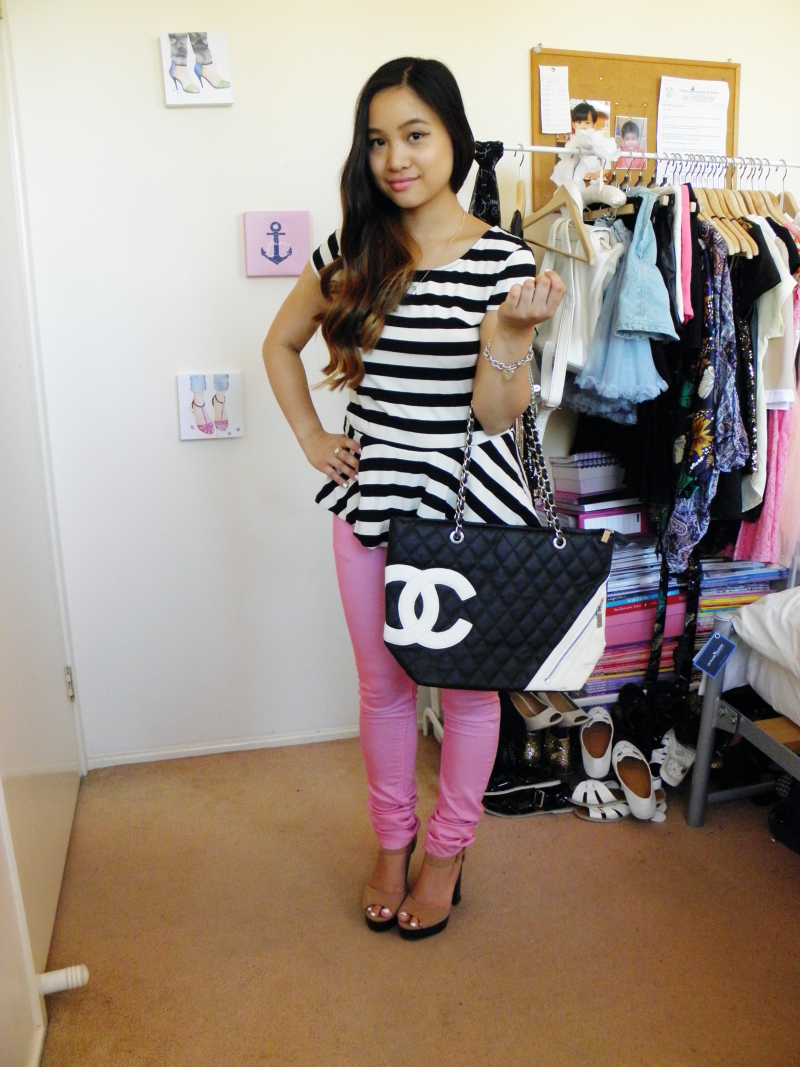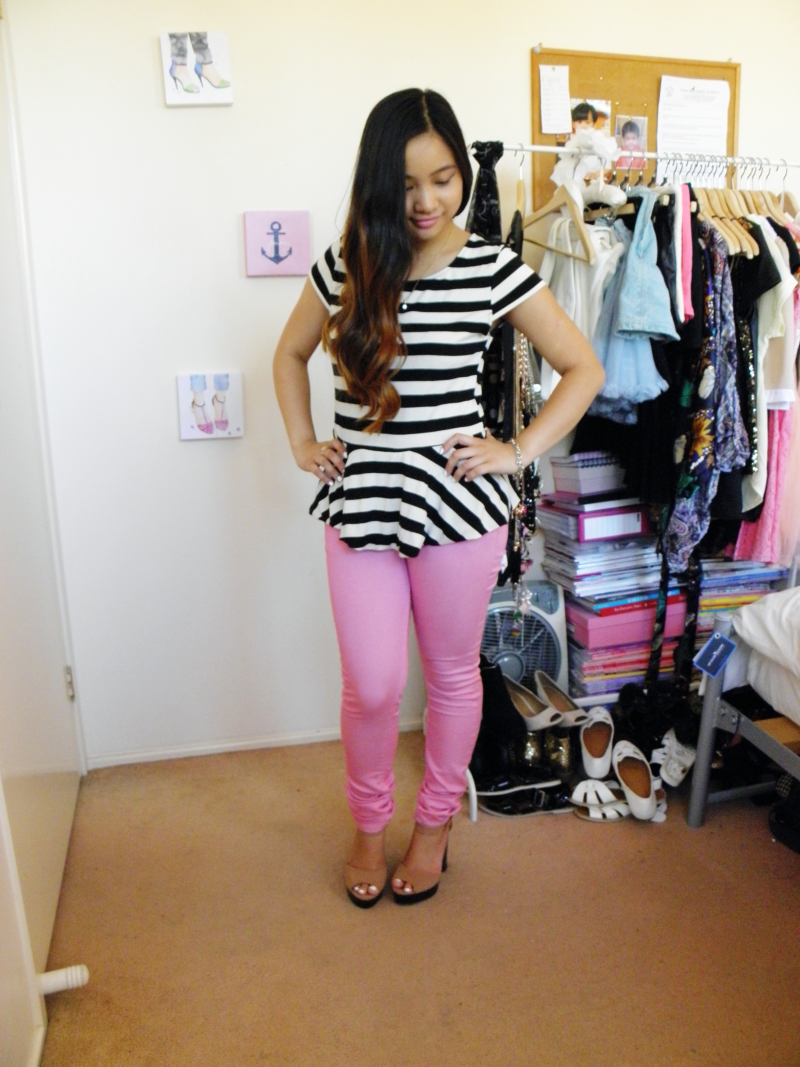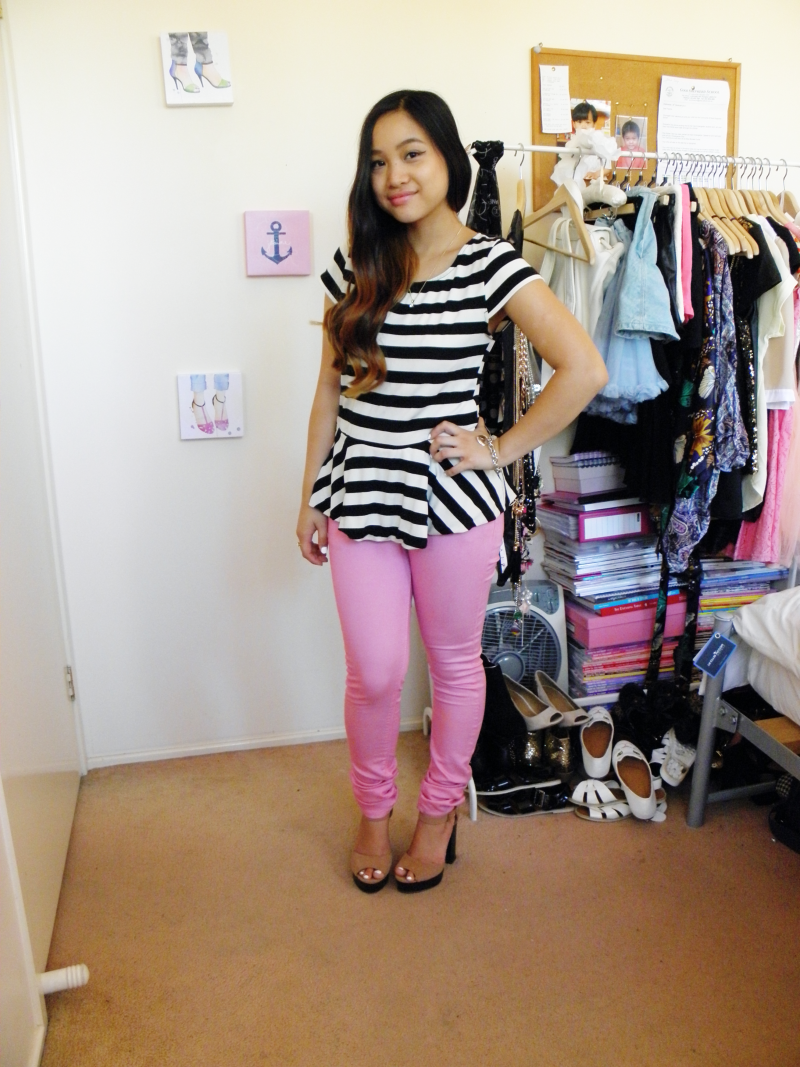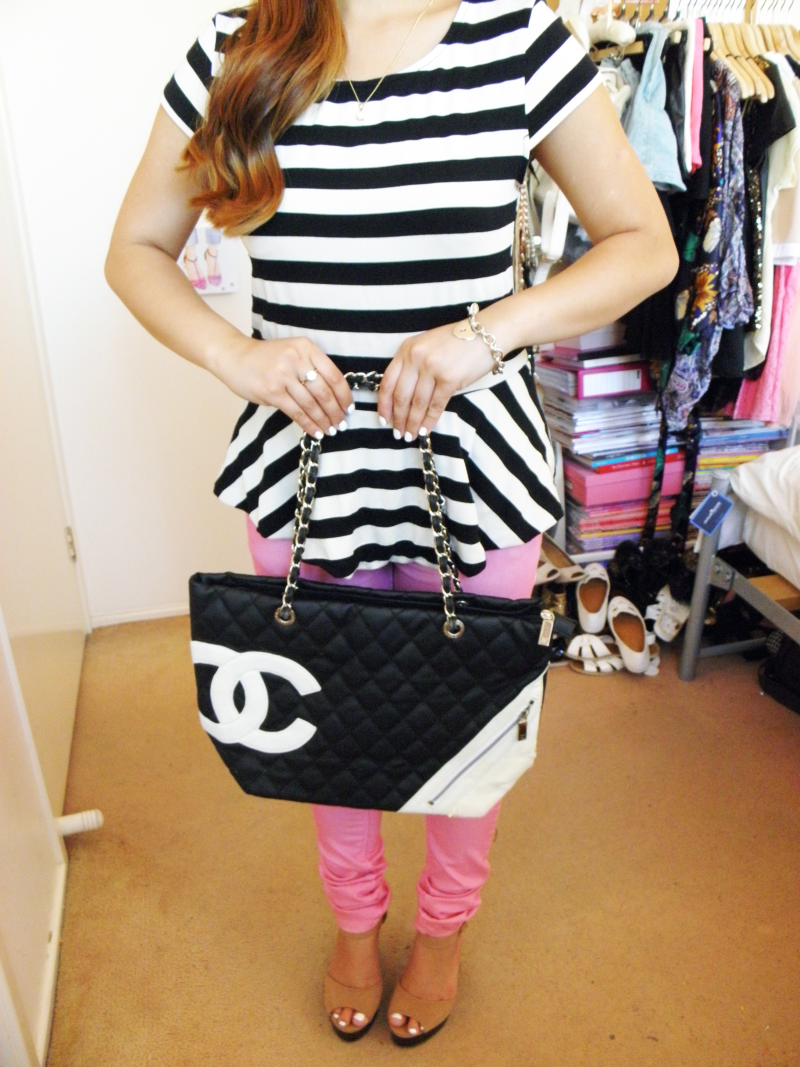 Maybelline FIT ME Foundation in 230
Models Prefer Eye Brightener
Maybelline FIT ME Concealer in 25 Medium
Face of Australia Translucent Loose Powder
Benefit Cosmetics Sugarbomb Blush Powder
Maybelline Master Precise Liquid Liner in Black
Face of Australia High Definition Brow Kit
L'Oreal Paris NutriShine by Colour Riche in 101 Pink Nude
The Winter weather is upon us, but you best believe that the cold won't stop me from sporting my brights with my neutrals, which is why today's look is featuring a candy pink pair of pants.
I came back from my short but wonderful holiday to the Philippines with my son, boyfriend and boyfriend's family with an incredible tan which I am now suffering from because of the heavy sunburn on my shoulders. It was so bizarre to go from their heated Summer to our freezing Fall as soon as we landed.
The great thing about Fall is, it's really toasty as the sun goes down and as it rises, but once the day gets going, it manages to get a little warmer and becomes the perfect temperature for a perfect Fall day.
It's the perfect weather for a light jacket.
This outfit doesn't feature a jacket at all, but the pants complete the purpose of warmth.
I had the best time on my holiday, and hopefully pictures will be up soon. I've just been incredibly busy getting back into routine, and also because my 21st birthday is tomorrow (!!) so planning for some sort of celebration has taken up my time, but don't worry, I will get holiday photos up as soon as possible, including the shopping pics you all must be waiting for!
There are a few other things for you all to be looking forward to:
The giveaways I will be hosting very very shortly (just a bit more of a wait to go)
New locations for outfit pics
New features!!! (that I have been talking about since last year)
Until my next post,
lots of love,
Danica xo