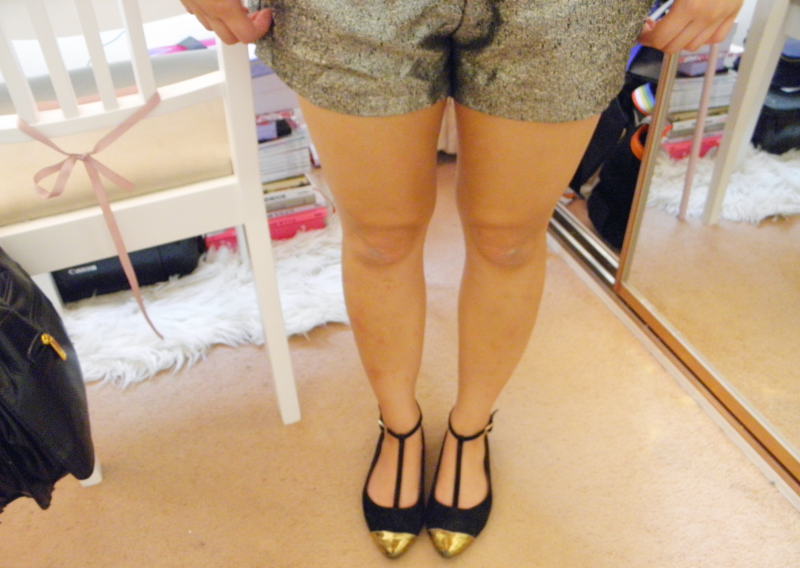 What I'm Wearing:
Top: Ally Fashion
Shorts: Valleygirl
Shoes: Sportsgirl
Headband: Colette by Colette Hayman
Watch: Emerson
Bracelet: Diva
What Makeup I'm Using:
Maybelline FIT ME Foundation in 230
Models Prefer Eye Brightener
Maybelline FIT ME Concealer in 25 Medium
Face of Australia Translucent Loose Powder
Benefit Cosmetics Sugarbomb Blush Powder
Maybelline Master Precise Liquid Liner in Black
Face of Australia High Definition Brow Kit
Revlon Colourburst Lip Butter in 090 Sweet Tart
Although it is now Fall, I have to admit, I'm still kind of stuck in Summer. For some reason, the 3 months worth of Spring, then another 3 months of Summer didn't feel warm enough - like it normally does - so it basically feels like we've had Winter all year round. Now normally I'm a girl who melts between her bed sheets and cozies up to a movie as soon as that chilly morning hits, but for some reason, I'm savouring every second left of this warmer weather. Coming from a Fall baby, I'm not ready for this warm weather to leave!
I feel like this Summer I found myself - style-wise, of course. I've opened myself up to trying new styles and seeing how I feel in them. I think it's a great way to build confidence within myself, and it's actually pretty fun!
In this look, I've paired a mint peplum top with a pair of gold sparkly shorts, and point-toe strappy flats. The shorts compliment the simplicity of the peplum and give the outfit some life in it.
Cheekily styled this look with my pearl kitty ear headband for a little bit of fun!
Until my next post,
lots of love,
Danica xo