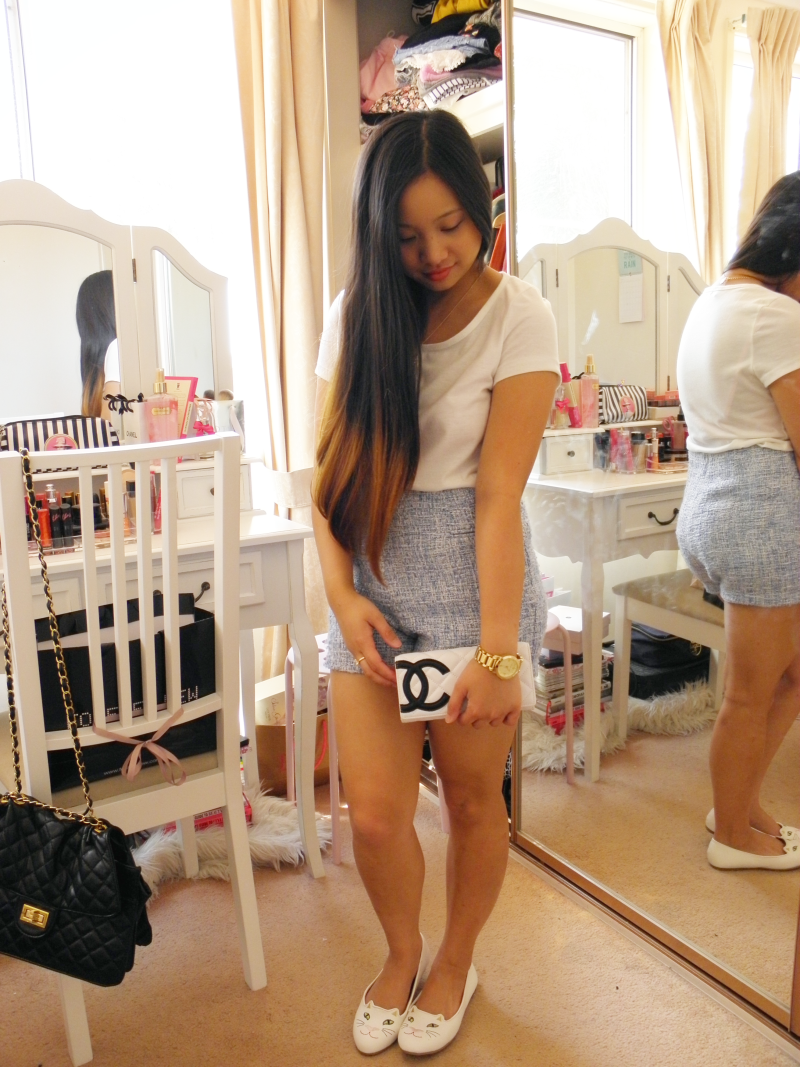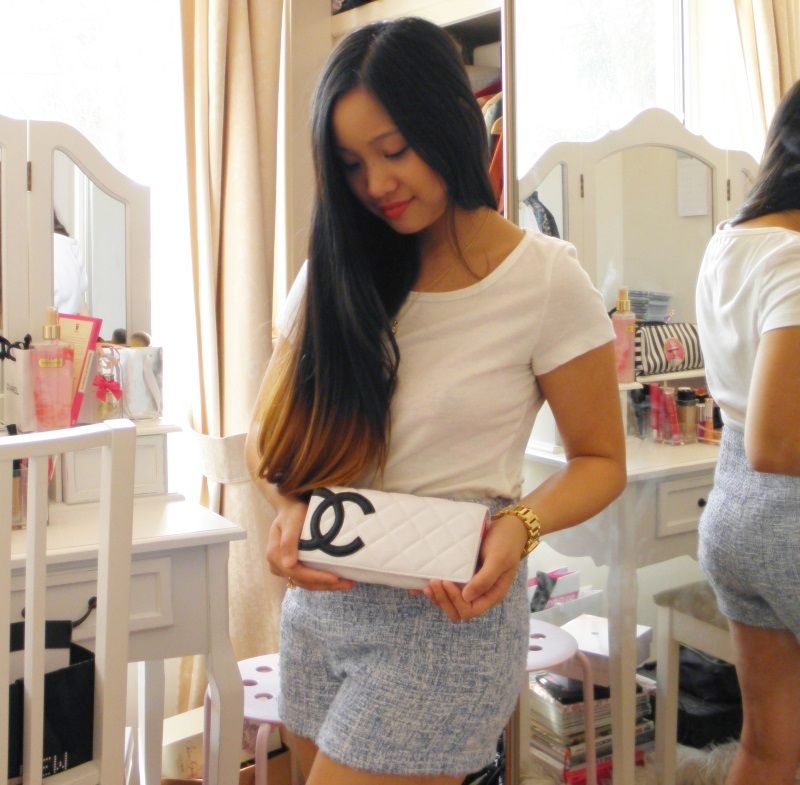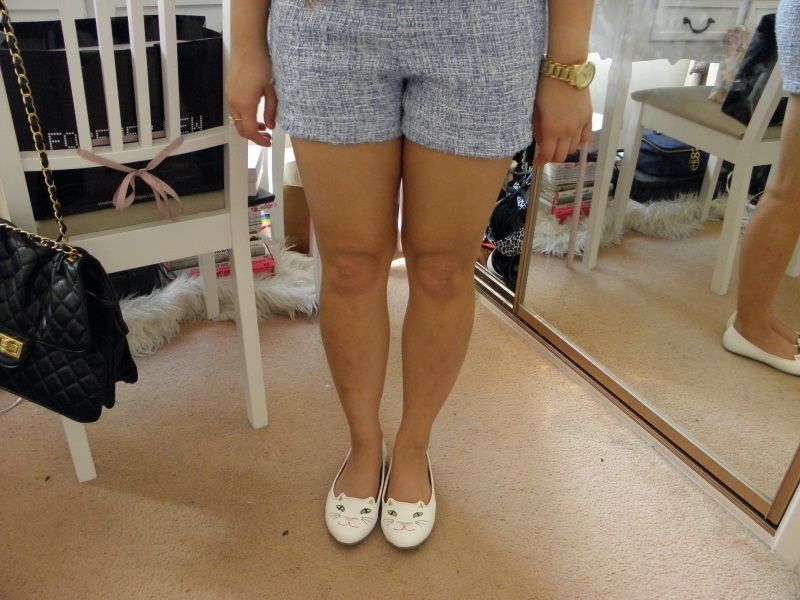 Maybelline FIT ME Foundation in 220
Face of Australia Translucent Loose Powder
Garnier Roll-On Anti Dark Circles Concealer
Models Prefer Eye Brightener
Maybelline Master Precise Liquid Liner in Black
Benefit Cosmetics Sugarbomb Blush Powder
Face of Australia High Definition Brow Kit
Revlon Colourburst Lip Butter in 035 Candy Apple
Another year, another outfit.
As everyone celebrated by ringing in the new year, I for one immediately began thinking about new plans for my blog. Yes, I'm one of those girls. This year, I promise to post more and exciting content, and to devote as much free time as I have to bettering my blogging and writing frequency and quality.
Considering I'm a huge lover of Winter, I thought I would bring Winter into my Summer wardrobe.
Yes, I've officially cheated Summer because these knit high-waist shorts are heaven-sent.
Whilst everyone is channeling neon brights, I'm over here wearing my Winter blues and feeling mighty fine about it.
Paired these cute shorts with a simple white tee, minimal jewels and adorable kitty flats.
As an aspiring writer, I should be made aware of what I want to write with these outfit posts, but half the time, I honestly don't know what to say.. So if anyone has any tips of advice, that would be great. Even if you just comment what you would like me to write about whilst viewing my outfit posts, that would be great?!
Until my next post,
Lots of love,
Danica xo