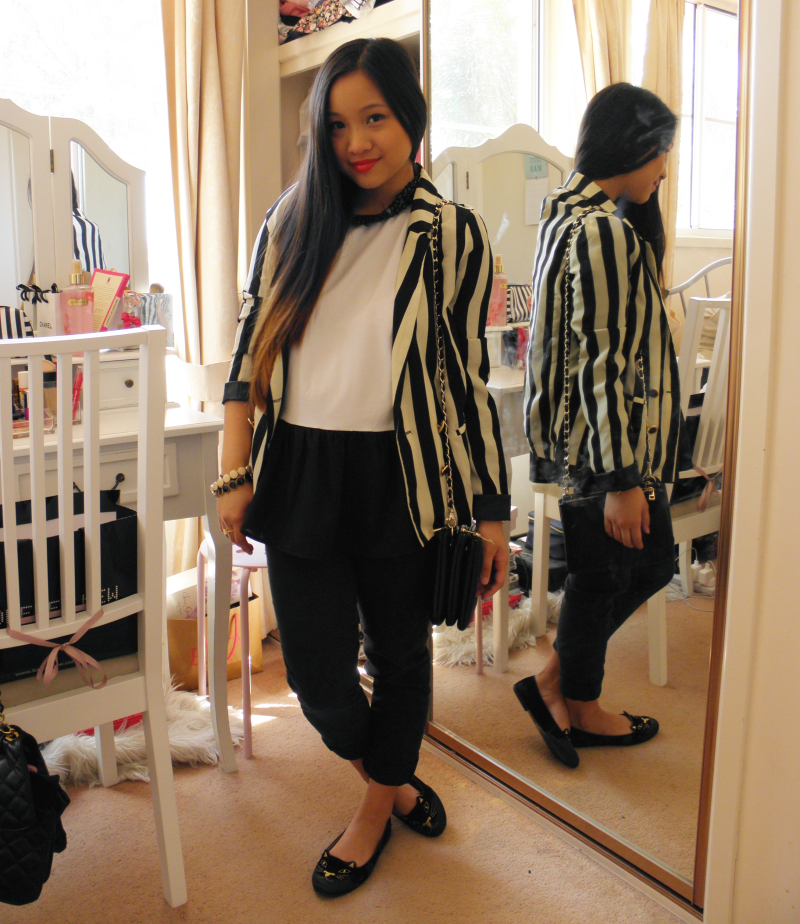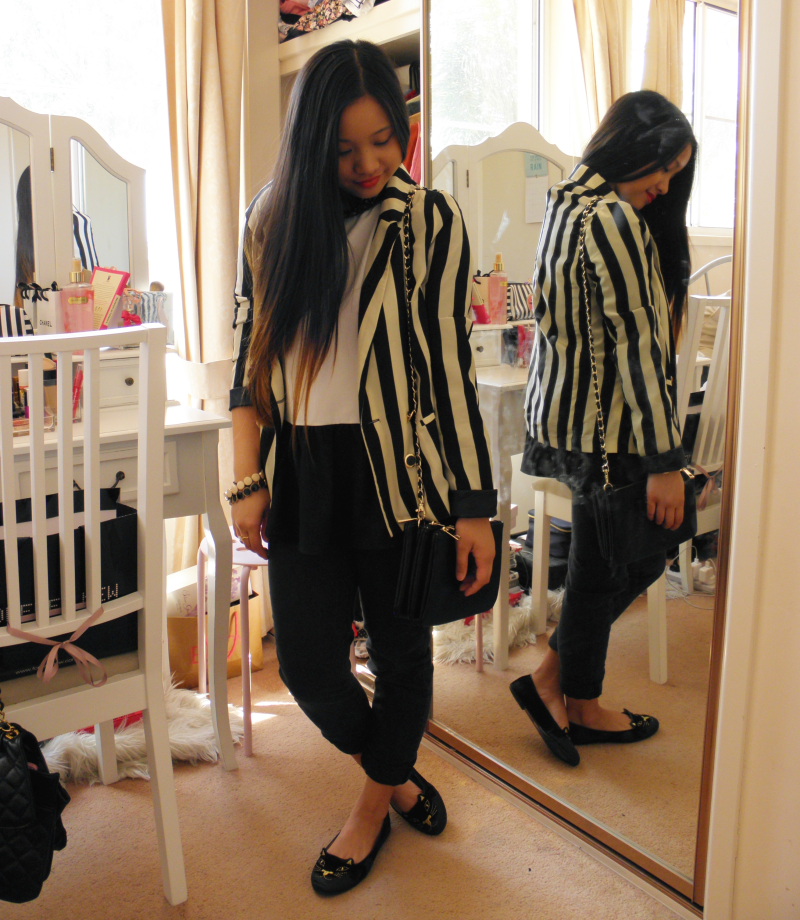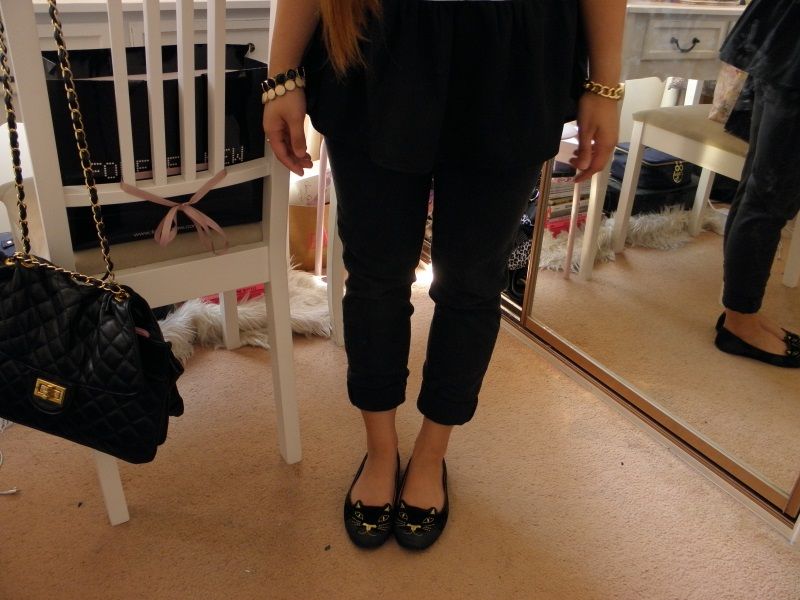 Maybelline FIT ME Foundation in 220
Face of Australia Translucent Loose Powder
Garnier Roll-On Anti-Dark Circles Concealer
Models Prefer Eye Brightener
Maybelline Master Precise Liquid Liner in Black
Sportsgirl Get Cheeky Cheek and Eye Shimmer
Rimmel London Lasting Finish by Kate in 22
Like me, the weather is being absolutely moody. Thus, today's outfit of the day reflects the flawlessness of a slight monochrome palette.
What attracted me to this top was the way it flared out at the bottom, kind of like a peplum top, but not (if that made any sense?!). The fact that it can go under a simple pair of leggings gives it such a versatile use.
As a lover of pink, I embrace all of the neutral tones too. Blacks, whites, creams, nudes and browns are my favourite pinks' best friends. They add a great tone to an outfit, but when worn together, it creates such a fierce look.
Black and white with a touch of cream can give a girl an instant confidence boost. Neutral tones that work together in an outfit create a very sleek and chic look.
I decided to pair this classic top with a traditional pair of black skinny jeans. I prefer to cuff some of my jeans at the bottom because as I am short myself, my legs tend to appear really short therefore cuffing (for some odd reason) gives a definition on where my legs end, make sense?
I got this really gorgeous bag from Forever New a few weeks back because I saw it in stores while I was on my lunch break during interning, and I knew immediately it had to be mine. It came in black with three removable pouches and I thought about just how many outfits this pretty purchase would go well with. I knew I swore off buying more black bags but you can never ever go wrong with black.
A touch of red to this look creates a bit more of a classy feel. When going for a monochrome look, prepare to incorporate a red lip because monochrome with red can do no wrong.
Until my next post,
Danica xo