I don't feel more at ease than when I'm reading a stack of mags / Little cutie came over for a few hours! / A grande caramel hot chocolate to warm the night / And a mag never hurts to end a night...

The weather warmed up a bit so it was nice to wear shorts for once / Thirty, flirty & thriving / Haven't had Boost in ages. Forgot how delicious it was! / Lovin' my internship at DOLLY mag!

A tall caramel hot chocolate before my shift at DOLLY mag / Long day working, not cosy in bed watching 2 Broke Girls / O M G marshmallow fluff!!! / Accessories appreciation upload for the day




Study food / Shopping goodies / This beauty paid for my new makeup / The most comfiest bras ever




The loveliness I put on my face to make me look more lovely / Mildly annoying that I'm reciting every line as I watch Mean Girls / Baked my first bath of fluffy devil's cupcakes with sprinkles, mmm! / Cup of hot chocolate, a stack of magazines and episodes of FRIENDS




Lovin' my Vintage Chanel / Amidst the sea of black & grey suits, you see a bright pop of orange and blue which is ME! / Explains it all *love heart eyes* / A day at DOLLY ain't complete without a Starbies brekkie



My college is too pretty / Flipping through a stack of mags while I wait for my in-class assessment to begin / Late dinner after class with Henry at Nandos / Found a cute as photo of Ethan when he began walking, aww my bubby!




Getting crafty and inspired / Rifling through my makeup bag / PLL in broad daylight? Yes sure. PLL in dark lonely nights? No no no. / Hi, I'm accident prone - I left a sour lolly in my fave bag and it melted.




81 Months with the most wonderful guy to have ever stolen my heart, I love you ♡ / That regular brekkie at Starbucks before a day at DOLLY / My lunch breaks always consist of shopping and I accidentally fell into the Typo store




Getting cosy in bed and investing my night in the final season of Gossip Girl / It's that time of the month / When the full first season of Jonas is only $15, you don't pass that up / Writing some lists and things to do in my new "list and things to do" book




Found these cute heels from hiding / Mink Pink warehouse sale buys / In bed watching one of my all-time fave movies: The Mighty Ducks / A girl should be two things: classy and fabulous - Coco Chanel




My booho package came in, yaaay! / Beef ravioli in carbonara sauce / Thank you to my amazing boyfriend for Pretty Little Liars season 3! / Caramel slice and short caramel hot chocolate for brekkie before DOLLY as per yoush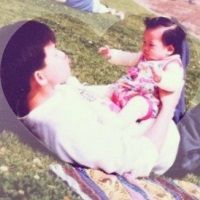 Happy birthday to the man who's been there for me from the beginning of my life. I love you, dad! ♡
*Instagram Journal from June*