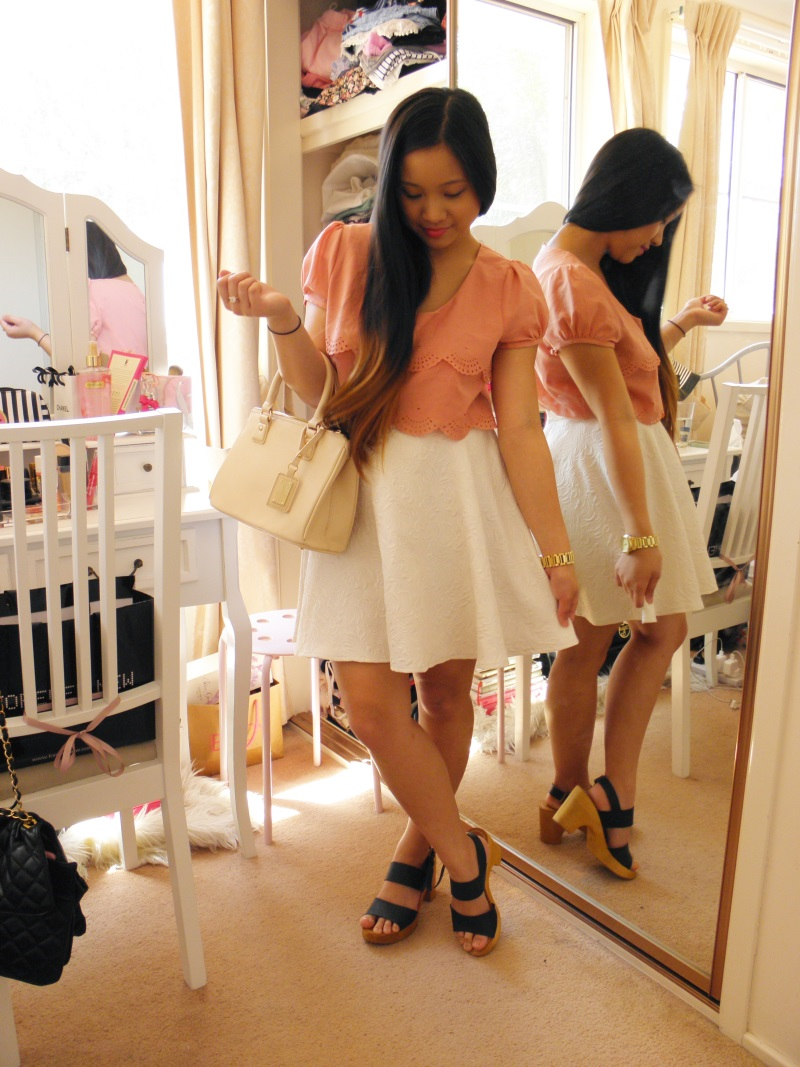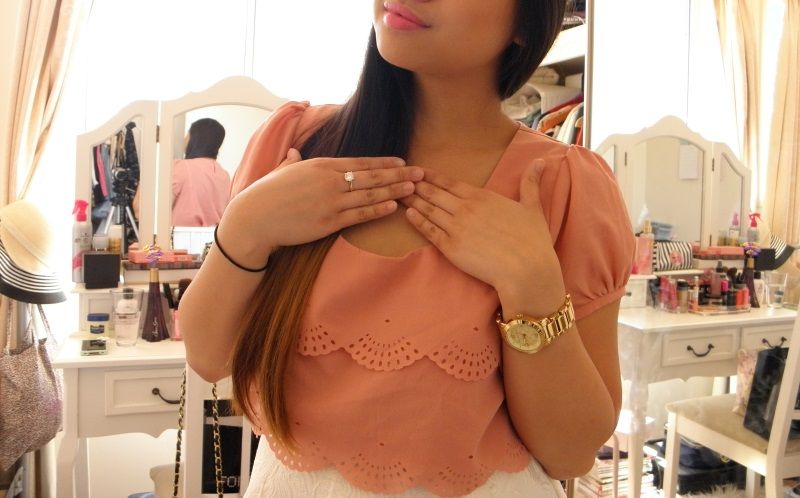 Maybelline FIT ME Foundation in 220
Face of Australia Translucent Loose Powder
Garnier Roll-On Anti-Dark Circles Concealer
Models Prefer Eye Brightener
Maybelline Master Precise Liquid Liner in Black
Sportsgirl Get Cheeky Cheek and Eye Shimmer
Revlon Colourburst Lip Butter in 090 Sweet Tart
I'm extremely glad I finally found the perfect place to take my outfit photos at home. What's a better place than in my humble abode and place of serenity; my bedroom?!
I promise you, the moment you meet me, you'd know that I'm someone who's heavily obsessed with the colour pink. Either because I straight up say it, or because I'm wearing too much of it.
I went through a time in my adolescence where I denied ever liking the colour and convinced everyone that my favourite colour was purple. That's my peer pressure story in a nutshell. Just kidding. But seriously, I denied liking pink because it didn't seem cool to like it in high school, but I could never avoid liking this really cute pink top or this really pretty pink lace bag, y'know? It was inevitable for me and now I embrace all things pink, I just cannot help it, and this outfit is one of my absolute favourites. It's pink, it's girly and it's perfect for Spring!
Quote me on this, I will never have enough clogs this Spring/Summer because they literally go with everything and feel incredibly comfortable. And circle skirts, whether it be embellished, embroidered or basic, you will most likely catch me in it for the majority of this season.
The words "pink" and "girly" reflect my style perfectly. I'm the ultimate girly-girl, and I couldn't be prouder.
Until my next post,
Danica xo