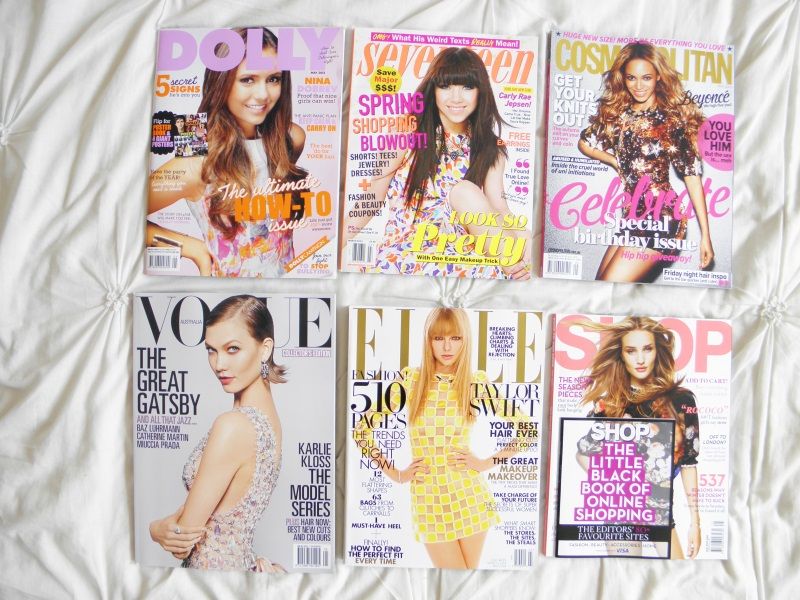 May issues from April from local newsagency
Nail polish in Orchid by Oroton from MYER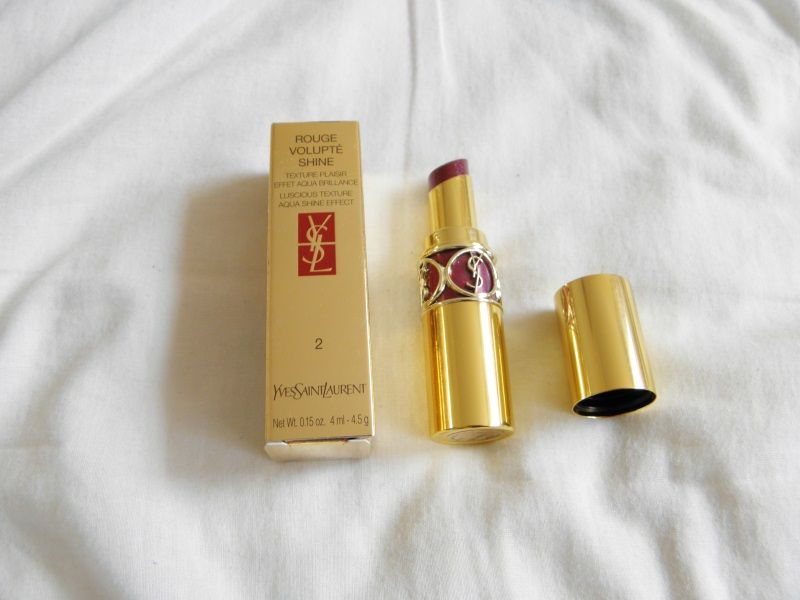 Rogue Volupte Shine lipstick in no. 2 Intouchable by YSL from MYER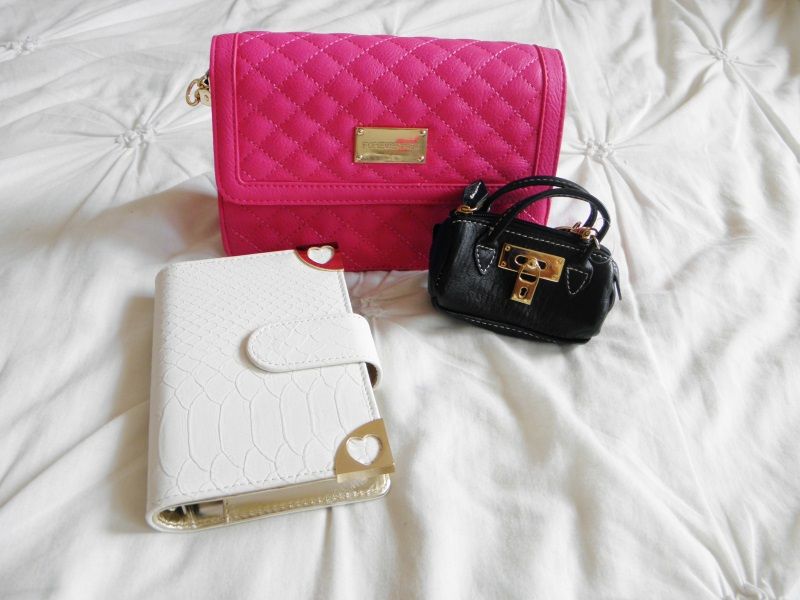 Hot pink small cross-body bag, white snake skin day planner, and black mini coin purse (used as a lippie holder for my bag) from Forever New
Varsity jacket and knit varsity cardigan from City Beach & Valleygirl
Fragrance mist in Sheer Love by Victoria's Secret
New layout for Cleo Magazine - lovin' it!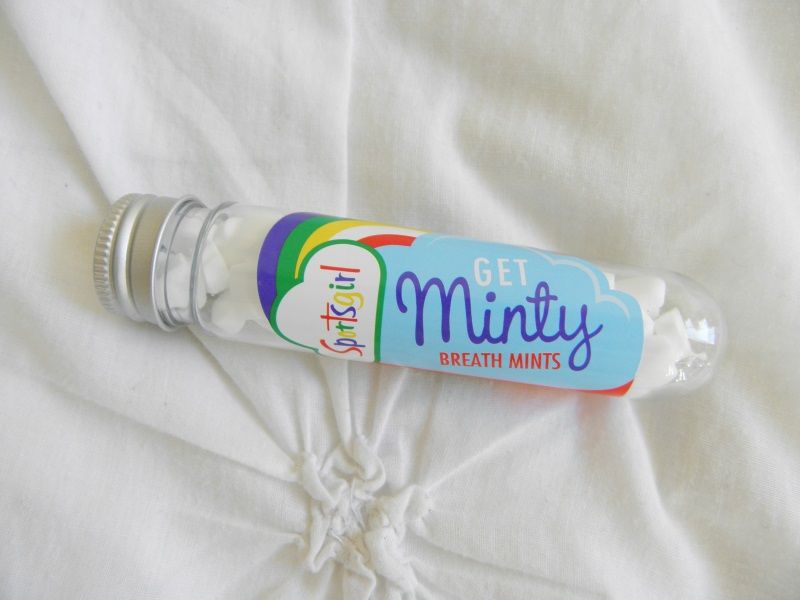 Cute mints from Sportsgirl
Hand Lotion & Sanitizer by Soap & Glory from KIT Cosmetics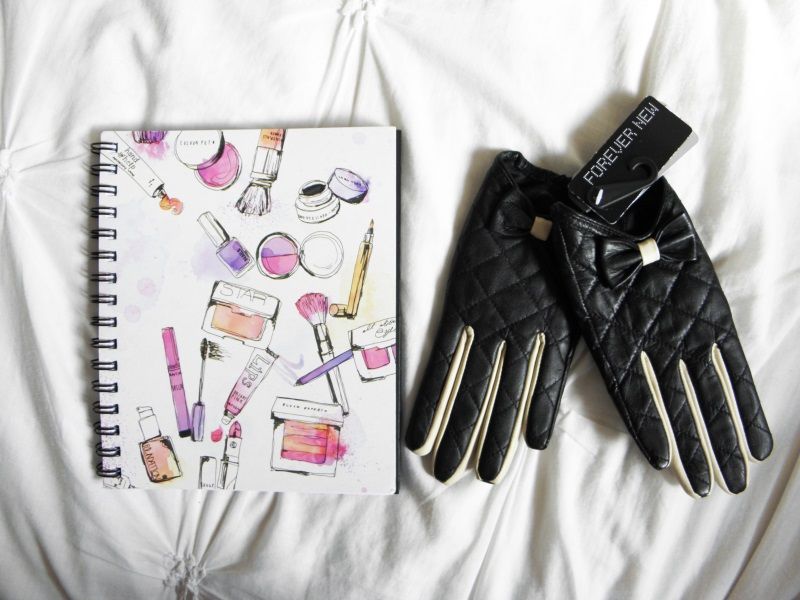 A5 Campus Notebook from Typo
Leather Quilted Bow Gloves from Forever New
The Vogue Factor by Kirstie Clements book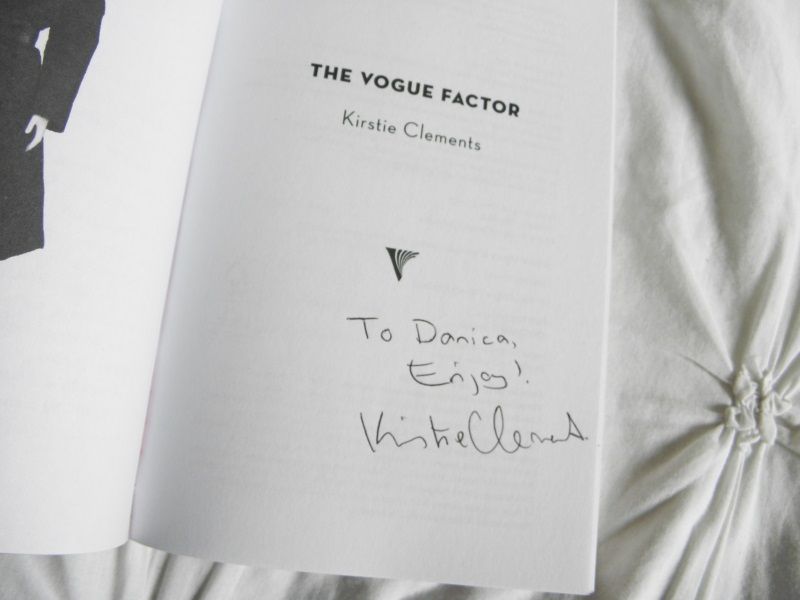 Fashion from Topshop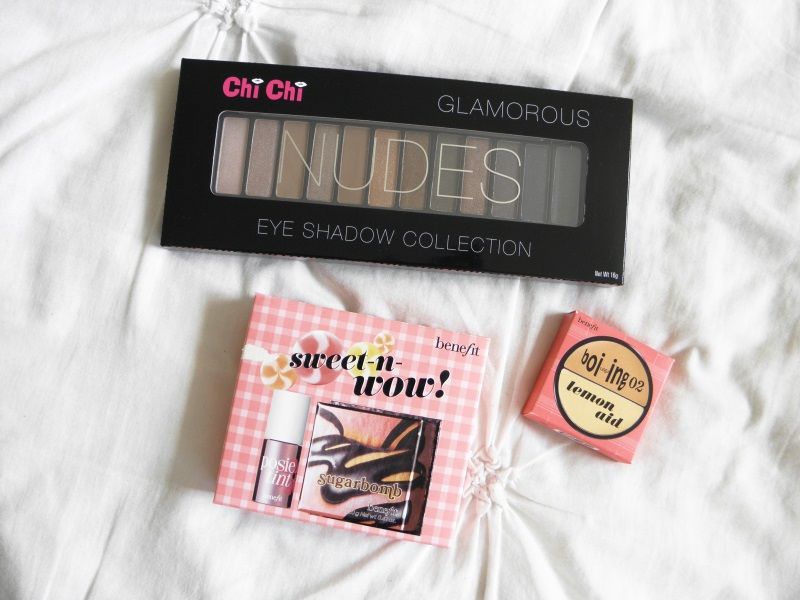 Benefit Beauty & Chi Chi NUDES Eyeshadow Palette from MYER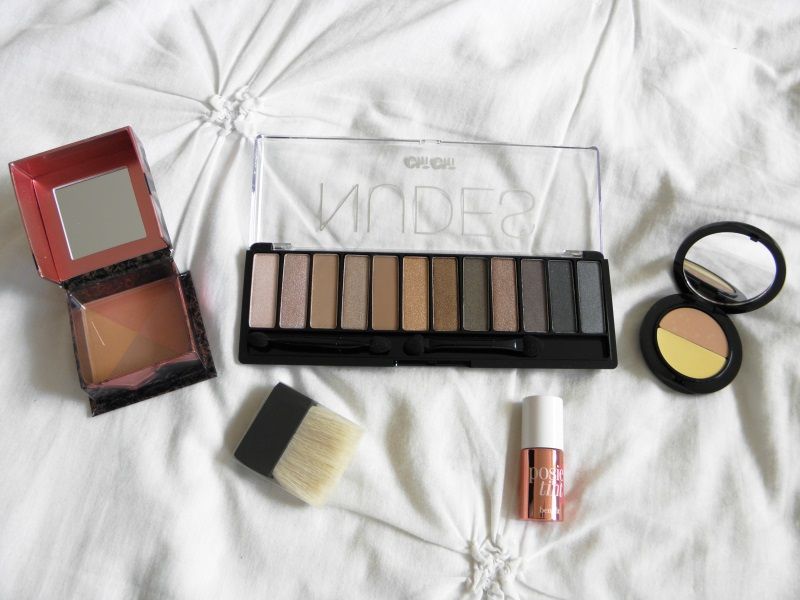 Spiral Notebook, Novelty Erasers & Vintage Sticky Notes from Typo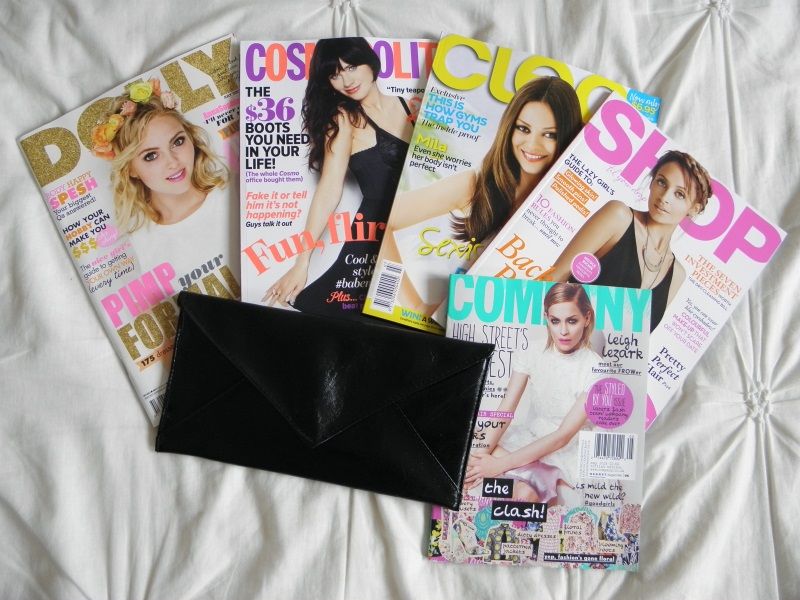 June issue magazines from May from local newsagency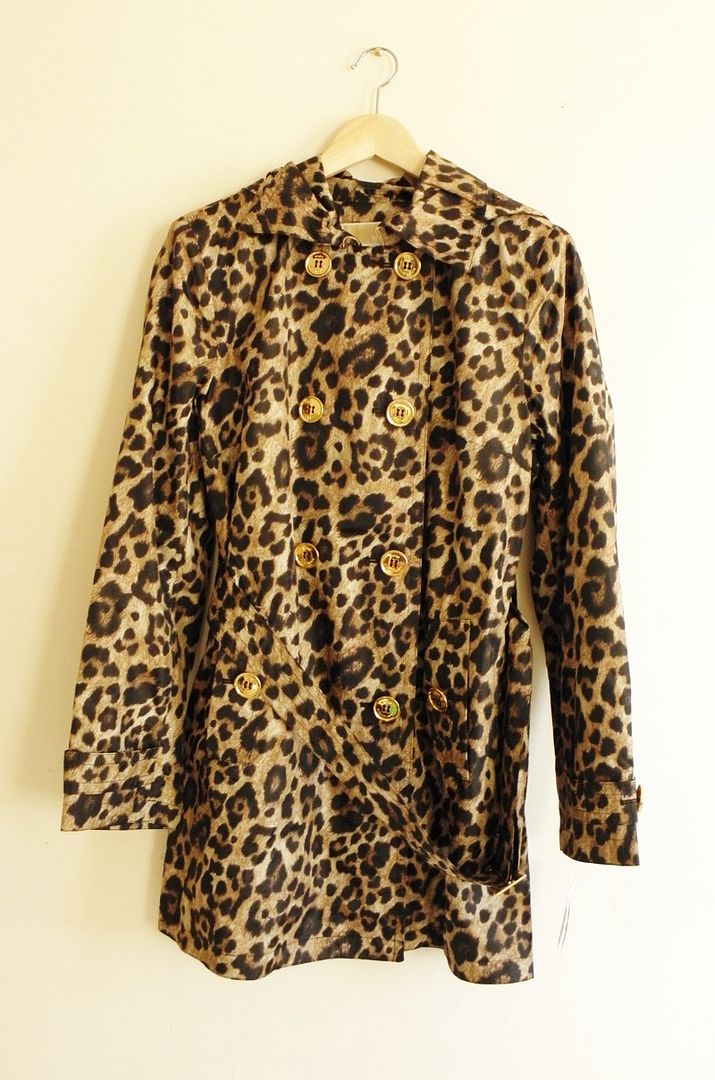 Leopard print trench coat by Michael Kors
Studded Buckle Ankle Boots & Black Clogs from Rubi Shoes
Studded Suede Ankle Boots from Temt
Navy & White Stripe Tee from Sportsgirl
Eyeshadow Case Liquid Tape from Typo
Prada Lookalike Sunglasses from Boohoo
Rimmel London Lasting Finish by Kate Lipsticks in 22 & 20 from Priceline
Crochet shorts from Chicabooti
Girl Express embellished flats from K-Mart
Black jellies from Rubi Shoes
Selena Gomez perfume from Priceline
Revlon Just Bitten Kissable in 045 Romantic, Lip Butters in 090 Sweet Tart & 035 Candy Apple from Priceline
Ankle strap heels from Nine West
Loafers, briefs, phone case and pajama shorts from Peter Alexander
6-button cream coat from Dotti
Princess ballet tulle dress from Dotti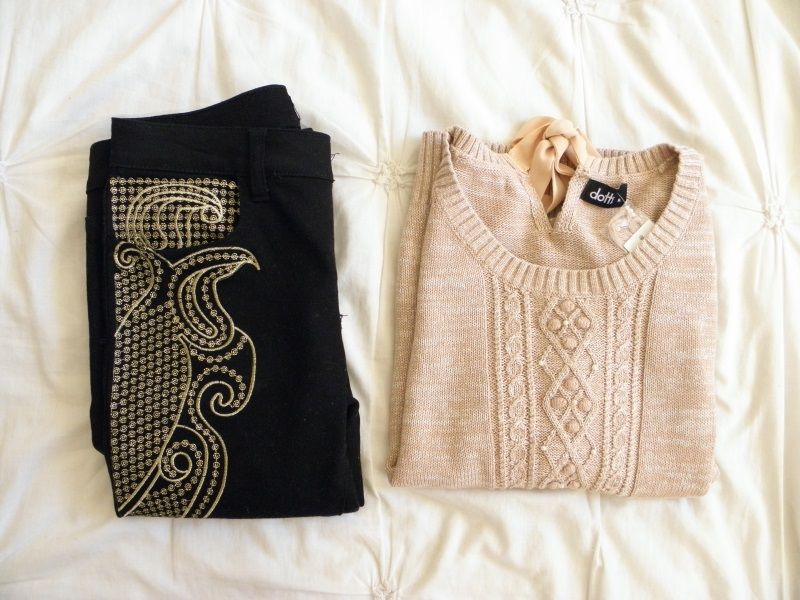 Baroque in gold print black jeans & cream/gold knit sweater from Dotti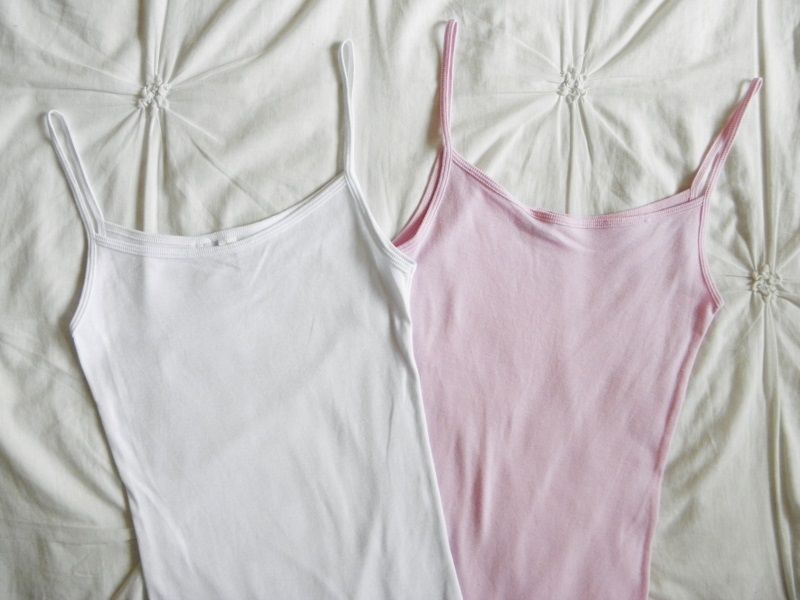 24Seven white & pink singlet from Trade Secret
Waffle-knit sweater in white from Dotti
Basic longsleeve tees in white & black from Forever New
Cream quilted 6-button coat from Paper Scissors
Basic tee in white from Paper Scissors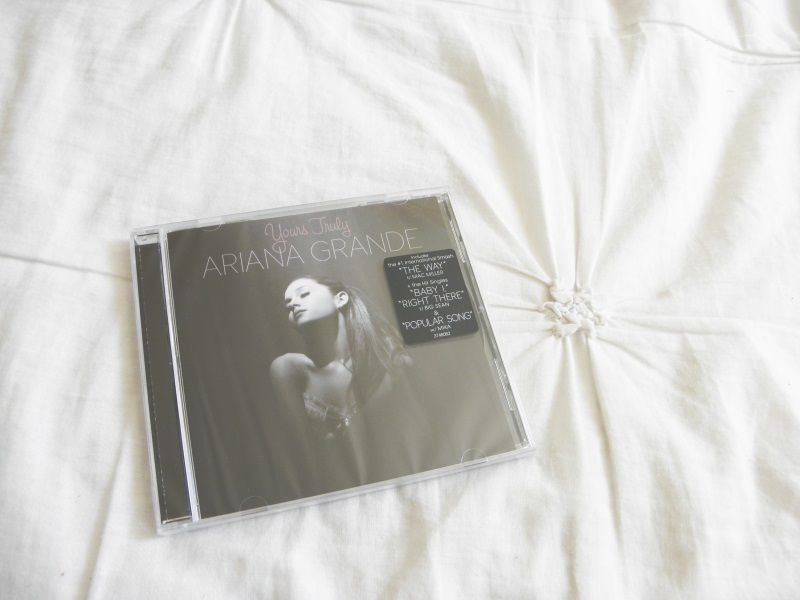 Yours Truly by Ariana Grande album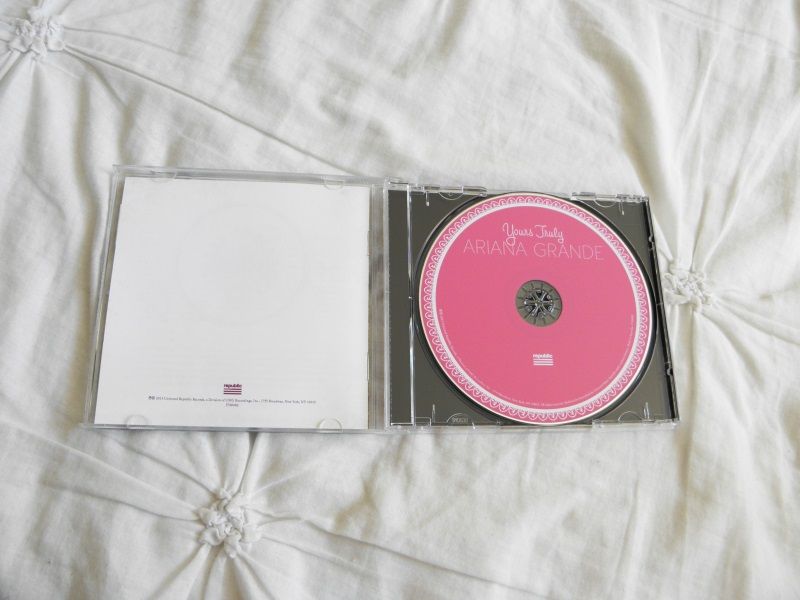 A5 Campus Notebook "Paris Confetti" & "Bonjour" pen from Typo
August Seventeen magazine & September SHOP magazine from local newsagency
Well damn, what a massive haul this was! (I'm totally kidding by the way) This is a massive collective haul from April, yes you read that right, April! It's been that long and oh my goodness, I have managed to rack up a massive amount of new items. I cannot stress it enough that this is a COLLECTIVE haul from APRIL 2013. This is five months worth of shopping, so there's a lot to get through.
Let's started, shall we?
As I've come across in the last few months, I'm beginning to finally discover what suits me in the factors of shopping. I have an overflowing closet, but majority of it is all wrong for me, so I've slightly been making some changes and bit-by-bit, I've been making a few additions to my collection and I've surprisingly been inspecting a bunch of basics, which is fantastic considering, after careful consideration, I don't own basics. I get so caught up in a bunch of trends that I forget a simple white tee can go a long way when it comes to outfit planning. So I have been living in my black, white and cream basics lately.
Magazines, I can't get enough of them and I don't think I ever will. I remember some time last year as a desperate act to save some $$$, I cut off buying my magazines (not entirely, that would be tragic) but I did restrict myself to only buying my top 2 or 3 favourites. That lasted for 2 or 3 months max. due to my undying love for the fresh smell and shiny feel of mags. Which is why I'm so unbelievably thankful, grateful and lucky to be a fashion intern at DOLLY magazine from June till the present. Being able to have an in-depth look at how a magazine forms is actually quite amazing.
For the past few months, I've been heavily obsessed with buying bags and shoes. I, for some reason, can't get enough of it. I've got a mountain pile of bags that I've collected over the years and it's continued to grow this year. It doesn't help that mum and I are insane shopaholics when we get together, and we both have an obsession with bags and shoes (and anything to do with fashion). But bags are total necessities! What am I going to carry my entire room in? Yes, I'm someone who has to bring almost everything in her bag because she's paranoid that there'll be an emergency. One time I forgot to bring pocket tissues and I was sneezing the whole train ride to the city. I felt miserable. So now, I have a check list, and that's where my bags come in. They have to be stylish and the perfect size. Not too big, but not too little either. As for shoes, when have you ever heard a woman say she has way too many shoes? Answer: never. You can never own too many shoes. Shoes can make or break an outfit!
As for being someone who's miserable when it comes to makeup, I'm surprisingly getting the groove (rather slowly, but surely) and I've noticed it's all about having the right equipment. I'm on a major hunt for the perfect brush set to begin with and so far, Real Techniques is leading by far. But there's always way too many beauty sales going on, I can't resist to not walk into Priceline and pick up a thing or two. The items I picked up from MYER were purely bought with my MYER gift card that I got for my birthday, so it was a given that I had to pick something up from one of my favourite beauty brands - Benefit. Also, this Chi Chi NUDES palette is unbelievably wonderful! I definitely recommend it.
Ariana Grande is an incredible music artist and her Mariah Carey-esque vocals are one to be applauded for. Her first album
Yours Truly
deserves to be number one in all the major cities and countries. Obviously after four years of working on this album, perfectionist and passionate Grande has done truly well with this release. I, for one, bought the album on iTunes AND in a hard copy because it really is just that perfect. You can't flaw any of the songs, and you can tell she's put her heart and soul into every lyric. As far as anyone's concerned, this little lady is definitely going further than she'd ever imagine. (Can I just mention how totally in love I am with her fashion style?!)
I hope you feasted your eyes well enough into this post because holy moly, I didn't even realise how massive this post was, woooops!
Many more blog posts to come!!
Until my next post,
XO