For once I am on time with a blog post. No, I am not three months late posting it. Yes, this happened yesterday. Rain, hail or storm couldn't stop my gal pals and I to head out to the city and attend the Mink Pink warehouse sale where everything was under $10! That blasted event had me on my knees, digging through boxes to find some goodies in tiny sizes, but nevertheless, of course, the bargain buyer that I am, I managed to find a few good pieces and *deep breath* I am ready to expose them.
Black & white gingham dress by Mink Pink
My three girlfriends and I all bought the same dress. We couldn't help it! It looks super cute on, just as it does off and hanging on the racks! I quote one of my best friends, "I look like Ariana Grande!" and look like Ariana we all did. Good gracious! $10 for this beauty? What a steal!
Black flowy crop top by Mink Pink
I love anything flowy. Especially for the Summer. There's something comfortable about them and they fit nicely. Not too tight, but not too loose where it can fall at the seams. It's just right. Surprisingly enough, I don't have a basic piece like this in my closet yet, so it was a simple yes from me.
Black plain tee by Mink Pink
I actually don't have a basic black shirt, so for $5, this was a "no-brainer"!
White & floral chiffon top
One of my friends actually found this, and I ended up really adoring it. Floral pocket and floral neckline? Too cute! It's really simple and basic, so it's a lot easier to style and incorporate into my wardrobe. It's not a crop top, but it hits just above the waist, so it doesn't make me look like a total midget! It fits just perfectly.
Fuschia high-waist shorts by Mink Pink
These go really well with the black flowy crop top. I contemplated a lot on whether or not to purchase this, but in the end, I couldn't resist. I don't own a pair of pink high-waist shorts and well, I love pink, so those two reasons were top best as to why I ended up getting these. Did I mention they're suede?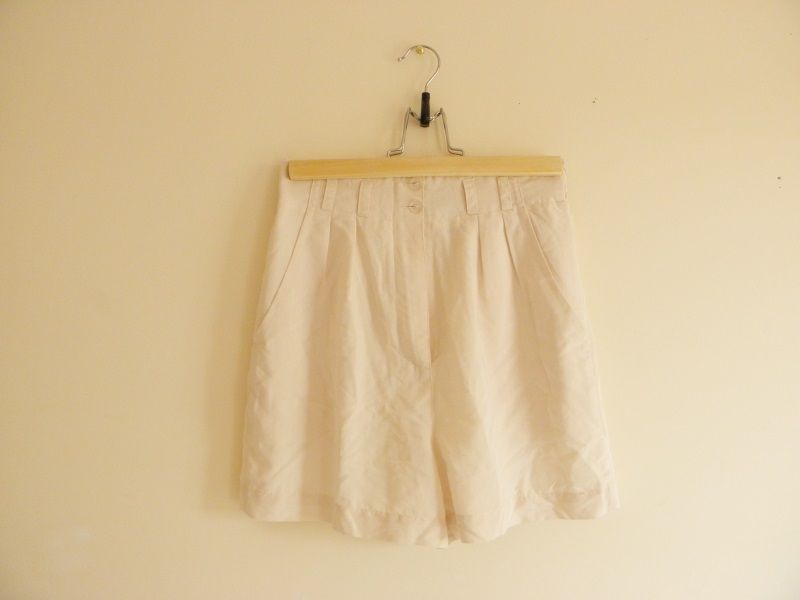 Cream high-waist shorts by Hunt No More
As you can probably tell, I love anything and everything high-waist. This is perfect! They're also such a soft cotton fabric, they're absolutely perfect for Summer. The cream finish makes it super easy to pair with other items I have. Plus, I love anything cream!
Ivory blazer by Hunt No More
It's not like a regular blazer (it's a cool blazer - sorry, had to), it has some unique cuts on the neck and some lace/tulle on the bottom half of the front of the blazer. I actually had to run to the rack to snag my size because these were up for $5 down from $129.95!!!!
Black high-waist shorts by Mink Pink
Believe it or not, I don't actually own a pair of plain black shorts, so considering these are high-waist makes me want it more than I want to know what Kimye's baby name is (honestly, when are they going to announce?!) You can pair basically anything with a solid, good and quality pair of black shorts!
Pink sequin top by Paint It Red
Once I got a hold of this, I actually couldn't let it go I have a sequin top, but it's way too dressy to wear every day, so when I found this, in a pastel pink, I had to savage it from being groped by vultures who wanted it just as bad. Why? It was $5!!!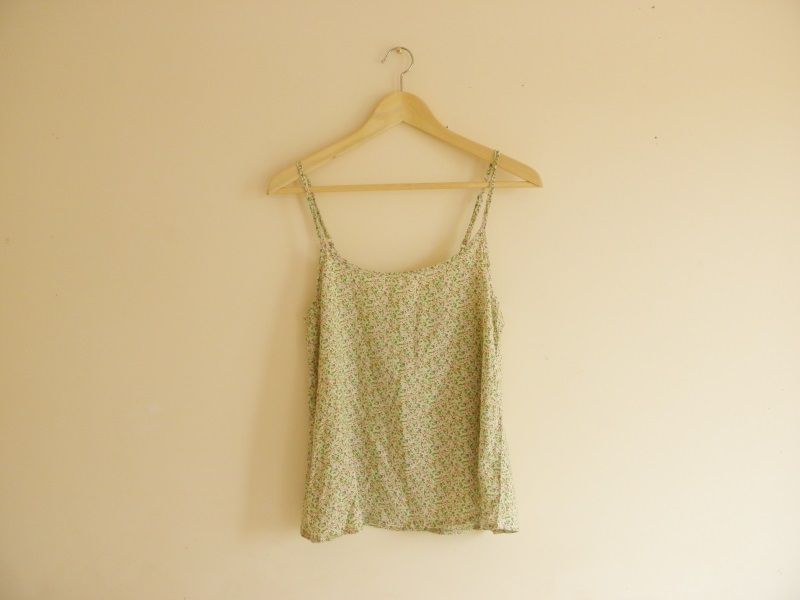 Green and pink floral flowy top by Quirky Circus
This was one of the first pieces I picked up. I wasn't sure if I would like it. But once I saw and felt it on, I became attached. Of course I was freezing my arms off, but it's perfect for, as said earlier, the Summer. It's breezy and comfortable.
There you have it. A few images of the pieces I picked up from the Mink Pink warehouse sale! It was such a good day with my girls. Really missed them. Never go to warehouse sales alone; always bring your girlfriends! It makes it about 200x more fun!
Until my next post,
XO