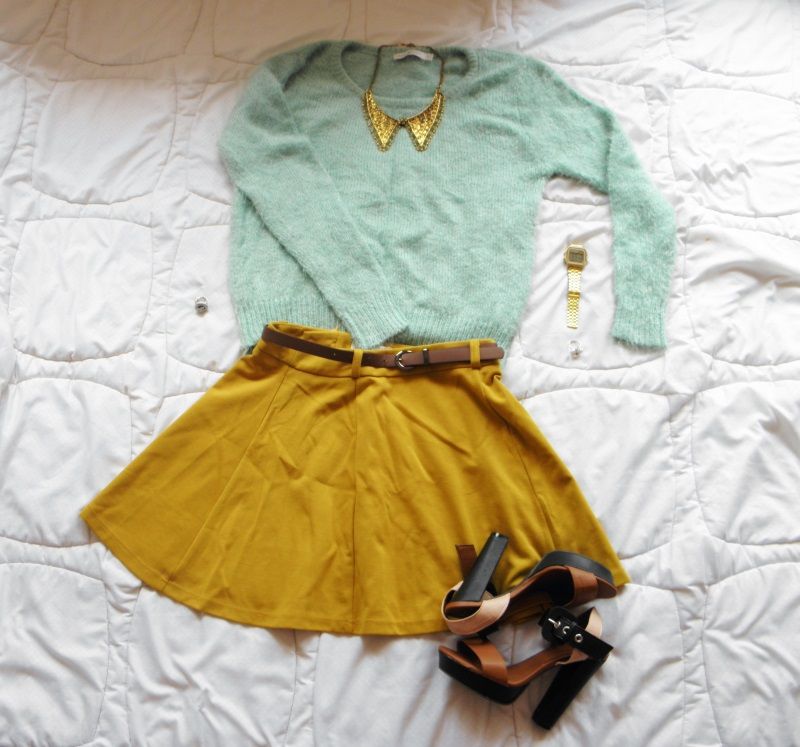 Sweater: Mink Pink
Skirt: Sunny Girl
Heels: Temt
Bag: Dotti
Necklace: ?
Rings: Faux Chanel & Colette by Colette Hayman
Hi girlies!
If you don't know who Olivia Lopez is, she's the owner of the spectacular blog
Lust for Life
. She's an expert at vintage finds and her style is high-end fashion combined with on-trend one of a kind vintage. I put this outfit together and it immediately reminded me of Olivia and her style. She's amazing, and the fact that she's filipino too makes me idolize her so much more.
This outfit is dedicated to Olivia Lopez of
Lust for Life
.
Beauty tip: This outfit looks great with a bold red lip. That is exactly why I wanted to try it out because I take the safe path with my pink lips.
I hope Olivia sees this because she truly is an amazing fashion blogger!
X