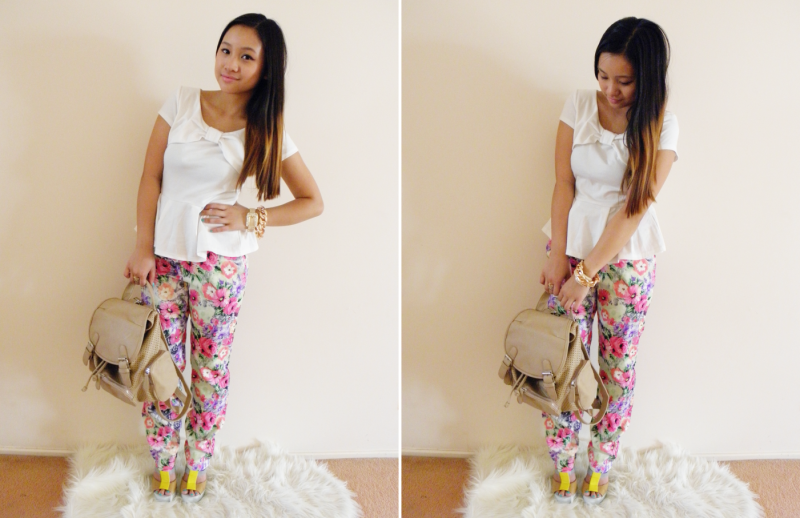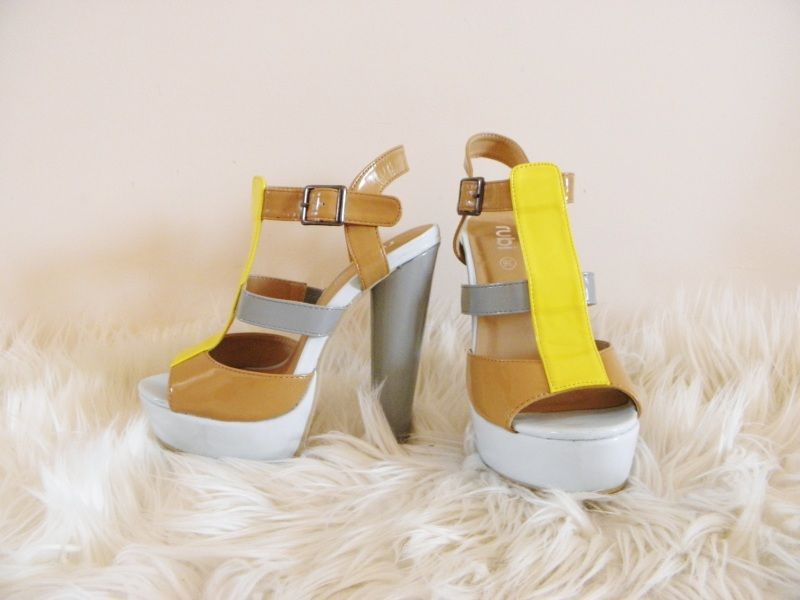 Top: Ally Fashion
Pants: One Way
Heels: Rubi Shoes
Belt Bangle: Valleygirl
Rose-Gold Chain Bracelet: Diva
'Danica' Ring: From a friend
'Love' Ring: Diva
'Bow' Ring: Diva
Ear-cuff: Diva
Backpack: Cotton On
Hi girlies!
Scream to the top of your lungs because it's another Outfit of the Day!
I was out with some girl friends, doing some shopping for a day, and I came across these super pretty floral pants, and the cashier told me that they were only $10. Um, bargain! They were the smallest size, and they still didn't fit me, but I didn't want to let go of them, so I decided to buy them anyways, and it wasn't until after Christmas that I got to DIY and fix them up to fit me perfectly, because my dad bought my mom and I a sewing machine for Christmas.
This outfit is dedicated to the girls who love taking risks with their fashion. Props to you!
Style tip: If you're going to a nice dinner, trade in the backpack for a really cute handbag.
You can inherit a statement necklace and ditch the arm candy for a classic watch.
This outfit is convenient for a day out with your girls, then trade it in for a night out with your man, or even a nice dinner party.
Beauty tip: Apply some neutral eyeshadow to give it a major statement.
Remember, never stop being yourself. It's one thing to try a trend, but it's another to become a whole other person and not be comfortable with who you are. Fashion is fun and experimenting, but don't get too lost. Know what you love, and love what you know.
Enjoy!
XO