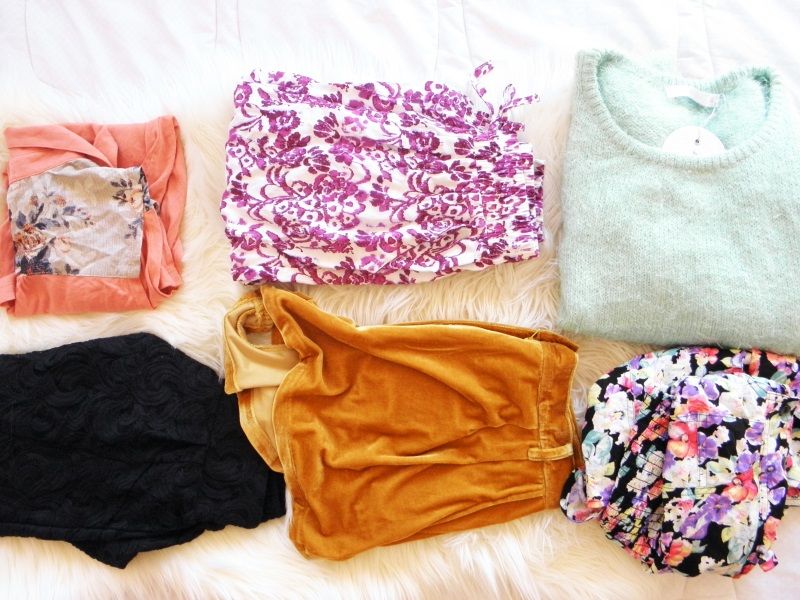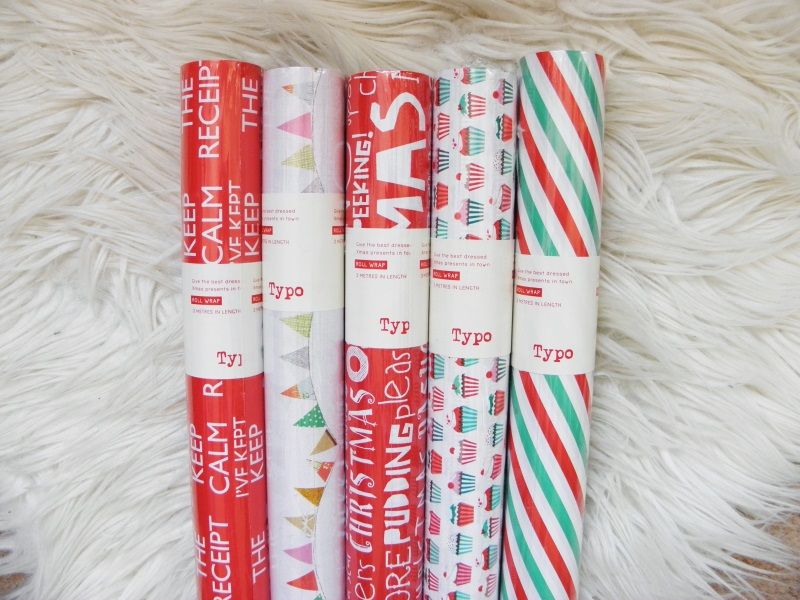 Hi shopping girlies!
So technically these aren't THA new in, these were from the end of last year (I can finally say that) 2012 and I just never got to posting these. Figured I'd do it now whilst I'm still early on in the new year.
Well this was from way back when I first visited Topshop in October or November. I picked up a

foundation brush

, printed

Havaianas

and

embellished shorts

.
I found out about a Mink Pink warehouse sale, in which I could not pass up. So I headed there as a fun adventure with my little family and found these goodies.
Mink Pink

button up short sleeve top

, Mink Pink

printed pants

, Quirky Circus

soft plush mint knit

, Mink Pink

black lace high-waist shorts

, Mink Pink

velvet camel high-waist shorts

and Mink Pink

sunny flower dress

.
The usual

fashion magazines

monthly pick up I do. I got mailed the FBI Fashion College magazine. Hopefully my future college!
Some

fashion books

I picked up last year. The Dressing Table was a birthday gift, Lauren Conrad Style was bought two years ago and Wardrobe 101 was a birthday gift also. Everything else was bought around September/October.
Classic Temt haul, right? Picked up a

black lace bralet

and a

white lace bralet

, a

lemon coloured bustier

,

ripped skinny jeans

,

mustard winter tank

,

two short shorts

,

crochet top

,

orange peplum skirt

and a pair of

cream bow flats

.
A beautiful Valleygirl haul. Pastel everything equals major perfection in my eyes! At Valleygirl I picked up a

pink and green crop tee in soft hues

, two pairs of

pink and blue short shorts

, a

pastel blue bag

, a

cream wallet

,

vintage inspired sunglasses

, a

flower crown

and two

baby pink & mint green heart shaped rings

.
My boyfriend dragged me to our local DFO, and I managed to find these goodies. Three

flatforms

in mint green, peach and black, and ten

bandeaus

in lilac, hot pink, light blue stripes, floral, yellow lemon, lavender, mint green, peach, light pink stripes and navy stripes.
I'm so excited to try this Sally Hansen Airbrush Legs

leg makeup

. I still haven't tried it yet, but I'm really willing to do so. I actually don't know why I haven't yet. And I also got Gilette satin care with a touch of Olay sensitive

shave gel

, which I've been using for a while now and it works AMAZING. My legs always turn out so smooth and beautiful after I use this baby!
Again, a girl like me could never have enough

fashion magazines

.
For $9, this

watch

was a major steal. It's got that elegance and is so classic, you could never go wrong with it. I still need to get it adjusted, but that won't be a problem.
And again, more

fashion magazines

. You could see why I have such a big collection.
I use these awesome

Christmas wrapping paper

from Typo to wrap my Christmas gifts this year and they turned out fantastic!
And another

fashion magazines

haul. Ha ha ha.
And finally, my Sportsgirl

umbrella

! I finally have an umbrella.
Enjoy!
X