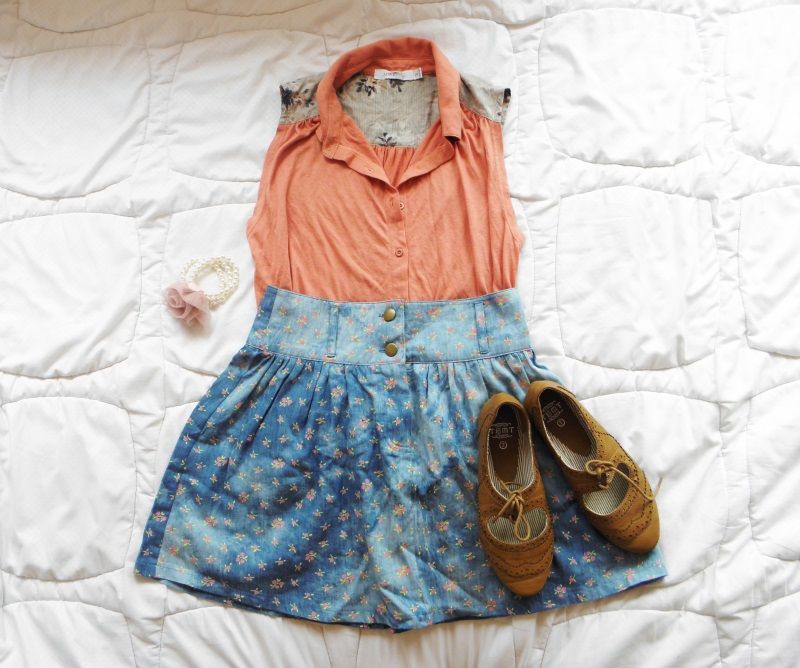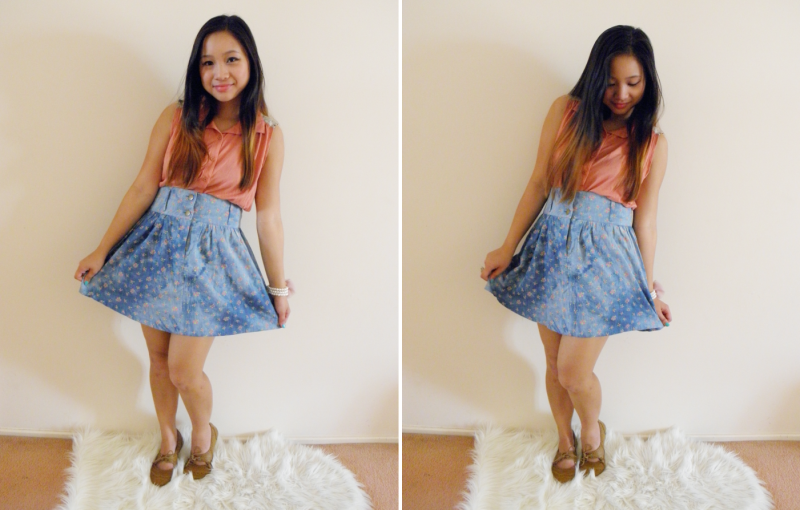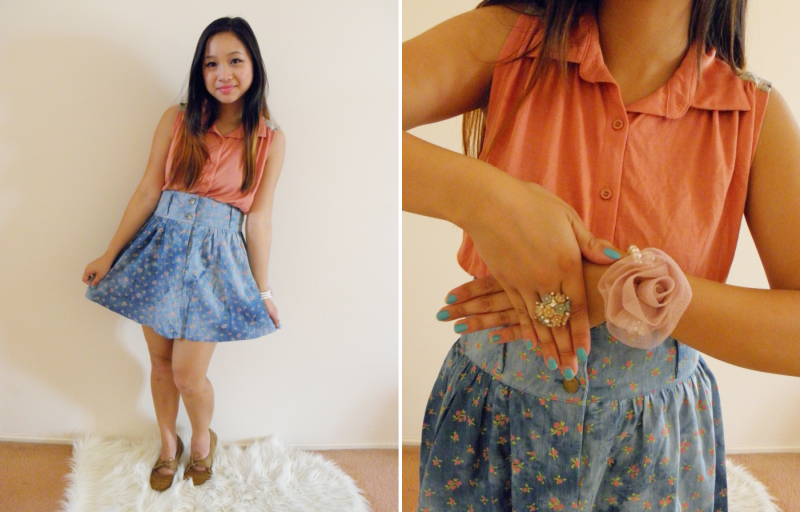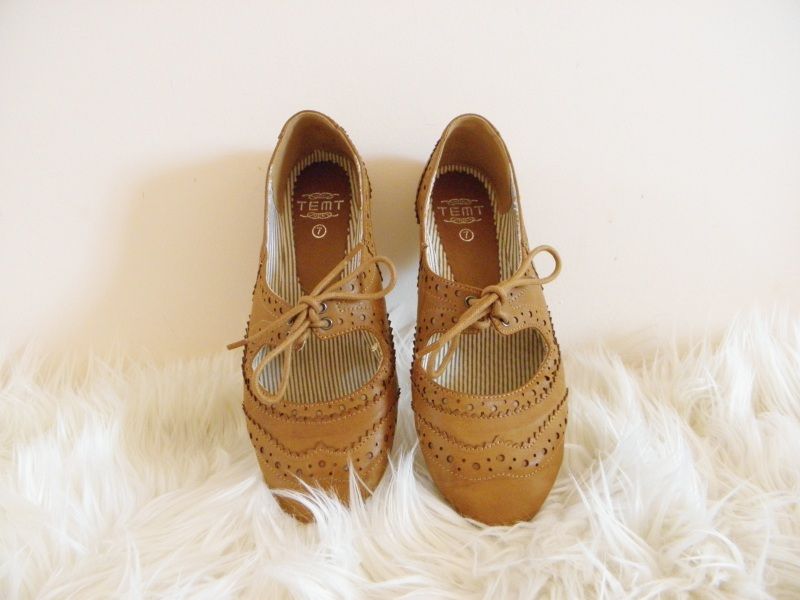 Top: Mink Pink
Skirt: Valleygirl
Shoes: Temt
Bracelet: Diva
Hi girlies!
It's a beautiful day, therefore, it's time for a beautiful and fun
outfit of the day
!
Anyone who knows me knows that I am a total sucker for floral, so when I came into contact with this skirt a year or two ago, I couldn't help but fall in love with this denim floral print skirt.
This outfit is dedicated to the girls who obsess over floral just as much as I do.
Style tip: For a more glamorous, stylish and chic effect, use a one-inch curler to turn your luscious lock into beautiful soft waves.
If you love floral, but want to give it an edge, wear this with some studded loafers or glitter heels and it'll give it that little bit more of a chic edge.
This outfit is convenient for a girly day out with your closest girlfriends, a cute lunch date with your boyfriend or a shopping day out with your mom.
Remember, don't lose sight of what you like just because something is in. Your outfit is the loudest way of saying '"this is me."
Enjoy!
X