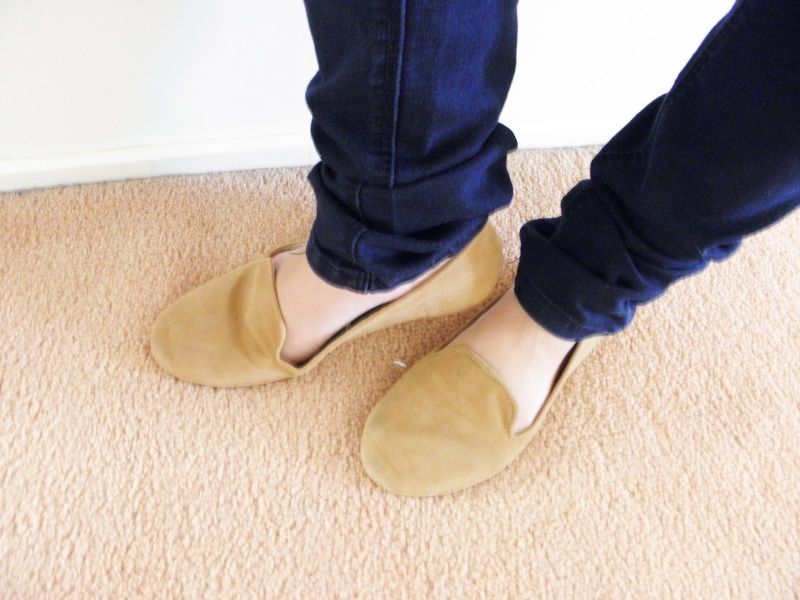 Top: Temt
Pants: Temt
Cardigan: Temt
Shoes: Rubi Shoes
Necklace: Diva (given as a gift)
Hi dolls!
Although the colder seasons are done and dusted for my fellow Australians, the other side of the world now have the beautiful season over on their turf. Fall and Winter are my absolute favourite seasons. I'm a Fall baby, so it kind of makes sense, but I just love being in bed, while it's either freezing cold or raining, and cuddling with my boyfriend and watching a movie. There's something about that type of weather that my heart wonders over towards every year.
This outfit post is dedicated to a casual day of Fall.
Style tip: I think a simple one block colour cardigan can always improve an outfit in the colder seasons. You can never go wrong with a black piece of outerwear, but to brighten up a gloomy day, try reaching for your favourite coloured piece of outerwear, and trust me, you'll feel instantly better.
If you're like me and your style or taste doesn't seem to inhale the trend of military boots and what not, try your outfit with some cute flats, and especially loafers. You can have plain jane ones in your favourite colours, neutrals, but try a print if your outfit is looking a little too casual to make it all the more 'chic'.
I found this outfit to be really convenient when running errands during the day.
Also, remember that you don't need high-end pieces to have a great outfit. It's your confidence that makes it a great outfit.
Enjoy!
X