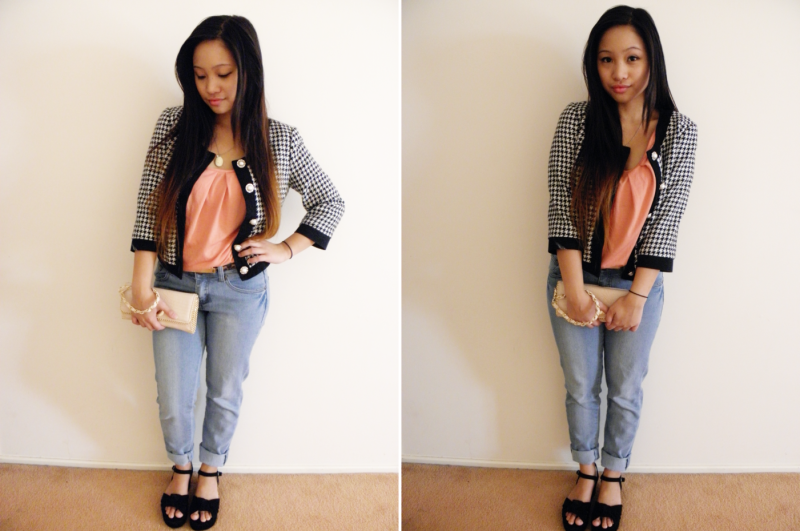 Top: Temt
Bottoms: ICE
Outerwear: Ally
Shos: New Look
Hi lovelies!
Don't even get me started on what I should be doing right now. I'm not quite dreading it, I'm just too lazy to really do it. Fine, it's my essay about
The Devil Wears Prada
and it's a draft due on Wednesday/Thursday. I've started it but I'm hoping to finish it by tomorrow night.
Anyway, this outfit was from a kid's birthday party I attended on the weekend. I found these jeans while cleaning out my closet and was like, 'yep, keeping it!', and these flatforms were incredibly comfortable! Wearing them out in Summer more often, for sure!
Enjoy!
X